Top 5 Universities In Argentina You Should Know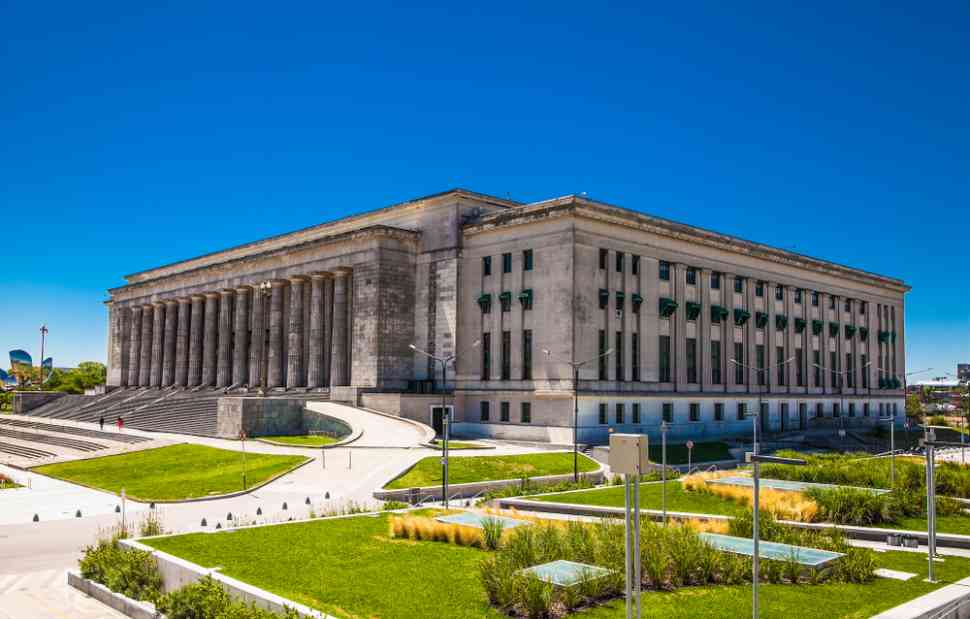 Argentinian Higher Education is increasingly becoming popular, and its multicultural environment has encouraged not only the regional student population but also the international student population to study. There are only a few countries in Latin America that have endeavored to perform on the education front as per international standards – and Argentina is among the exceptions. Over here, there are many good universities, and all you need to do is research a bit and decide for your own where you want to be.
But, there should be a start, and we are here to give you one. Based on a string of parameters such as faculty-student ratio, academic structure, fees, student funding, career opportunities, etc, we have enumerated 5 Argentinian universities for your consideration. All of these universities chart quite highly in regional rankings and have been jostling their way up on international rankings.
Let us find out which are these 5 universities:
University of Buenos Aires
The most important institution of higher education is arguably the University of Buenos Aires. Located in the bustling namesake capital, it was founded in the year 1821 and has ever since then been the center of academic excellence and high research output. This is evident from the fact that many Argentinian Presidents, Nobel Laureates, entrepreneurs, etc have studied here. Moreover, a significant chunk of national research is undertaken at the university. Its academic structure is overarching and covers as many as 13 faculties. These faculties include those of psychology, engineering, medicine, law, and agronomy. Moreover, there are 13 research institutes with state-of-art facilities and a band of highly acclaimed researchers.
Austral University
Another private university on the list, Austral University has come a long way since its foundation in the year 1992. It maintains a broad spectrum of academic programs that consists of a total of 15-degree programs in a range of fields. These programs include those in Biomedical Sciences, Business Studies, Law, Engineering, and Communications. Of all the academic programs, its IAE Business School is considered among the best business schools in the region. The overall good reputation of its academic structure is evident from its international student population; about 9 percent of its total student population is International. The university is generally regarded as the second-best in the country.
National University of Córdoba
Based in Córdoba, the National University of Córdoba is the oldest university in the country and dates back to the 17th century. Popularly known as La Docta, it is the second-largest university so far as student enrollment and academic programs are concerned. While it is not very difficult to get into the university, it is certainly challenging to compete with others over here. You shall find students spread over across a range of academic programs such as Economics, Agriculture, Law, Medicine, Psychology, Arts, and Philosophy, and Humanities. It is also affiliated with an array of renowned institutions such as the Astronomical Observatory of Córdoba and Instituto de Astronomía Teórica y Experimental.
University of Palermo
The University of Palermo is a highly renowned private university in Palermo and is known for its association with some of the big names in global education such as Harvard University and Yale University. Having been only established in the year 1986, it went all out to create a space for itself among those which are historically reputed. Today, it offers a slew of regionally acclaimed courses such as those in Social Sciences, Business, and Architecture; and even offers a few in association with foreign universities such as the London School of Economics. It is actively involved in conducting high-profile research in areas concerning Artificial Intelligence, Human Rights, and Higher Education.
Universidad Torcuato Di Tella
Universidad Torcuato Di Tella is another national treasure based in the capital and was founded only in the late 20th century. Best known for its programs on social sciences, it offers a plethora of courses to choose from: law, business, economics, international relations, history, and political sciences. A defining feature of the university is its galaxy of international professors that contribute immensely to academic excellence. To complement academic efforts, there are many research centers such as the Centre for Financial Research, Institutions and Policy Research Laboratory, and the International Studies Centre. To expand students' experience, it has entered into many arrangements with universities in the United States and Europe.
---
Add CEOWORLD magazine to your Google News feed.
---
Follow CEOWORLD magazine headlines on:
Google News
,
LinkedIn
,
Twitter
, and
Facebook
.
---
Thank you for supporting our journalism. Subscribe here.
---
For media queries, please contact:
info@ceoworld.biz
---
Tags :
Billionaire Insider
Centimillionaires Insider
Hectomillionaire Insider
Millionaire Insider
Ultra High Net Worth individuals Insider
Wealth Manager Insider