This is How Your Ego Tricks you into Thinking Multitasking is Productive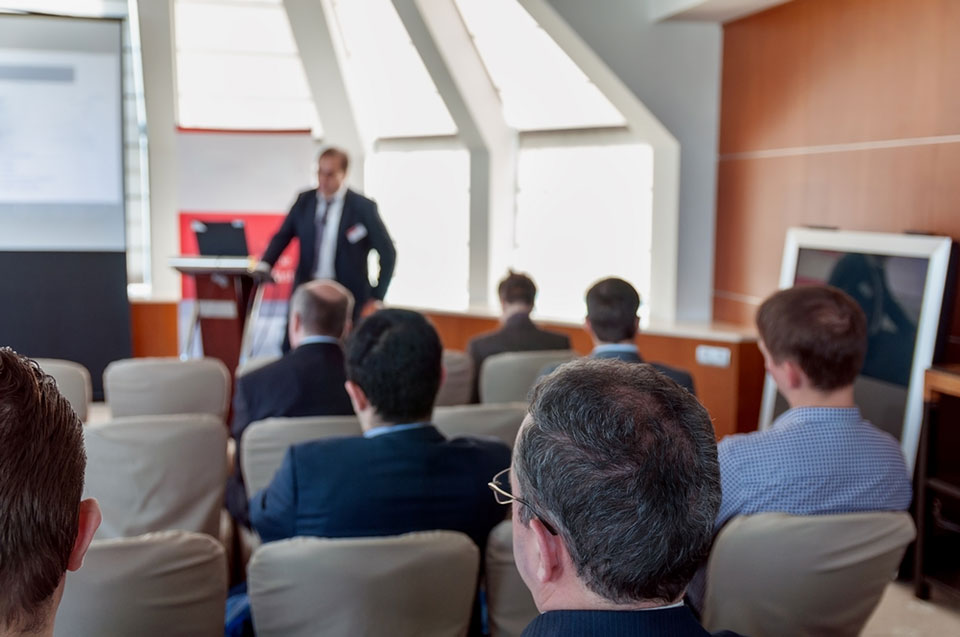 A CEO's day may be similar to this: You're on the phone with a colleague while driving to the office. During a conference call you scroll through emails and check in on your social media accounts. While prepping for your afternoon presentation you shift to completing some paperwork you'd forgotten. Hearing chatter outside your door, curiosity gets the best of you. Before realizing it, you've jumped into the unscheduled conversation to share your perspective of the matter. Waving to a teammate down the hall reminds you of your afternoon presentation, so swiftly you return to your desk to prep. And this episode often repeats.
We've all done it. Leaders are expected to over-perform and may see this as a great way of doing more. We often believe this behavior helps us to keep a finger on the pulse of our productivity and the company's growth. But it's the ego that's driving this behavior. Despite our best intentions, we get pulled into doing multiple tasks at the expense of neglecting efficiency.
The Problem With Ego-Driven Performance
As we do more, we hope to rise in the ranks and acquire more power. And with that, we feel to do even more with the time that we have. People see us as the high performer who always gets things done. This pleases the ego and like any addiction, we like how the spotlight and attention makes us feel. We want more and more.
Jennifer Woo, CEO and chair of The Lane Crawford Joyce Group, Asia's largest luxury retailer, said "Managing our ego's craving for fortune, fame, and influence is the prime responsibility of any leader." When the ego tricks us into believing multitasking is productive, we can be steered to make decisions that are harmful to both ourselves and the company culture.
Furthermore, research shows that our brains are not nearly as good at handling multitasking as many people believe. Some research suggests that multitasking can impede our productivity as it reduces comprehension, attention, and overall performance.
All the while thinking our schedules are what's depleting our energy and leaving us exhausted by days end, it's actually the task switching. And by the end of the day the exhaustion is real. The ego has played a trick on us, and we fell into the trap.
Multitasking Explained
Working on two or more assignments simultaneously, performing several tasks in rapid succession and switching back from doing one thing to another is what is referred to as multitasking, or task switching. In fact, about 40 percent of our productivity is lost from task-switching. That translate into three lost hours within an eight-hour day. According to the Dana Foundation, multitasking is almost always a misnomer, as the human mind and brain lack the architecture to perform two or more tasks simultaneously.
In their Dana Foundation report, Kevin Madore, PhD and Anthony Wagner PhD suggests multitasking may reduce your ability to focus, increase feelings of stress, and exacerbate impulsiveness. It can also worsen your performance at work, which can lead to further negative feelings and anxiety. Don't be blind-side by your ego to do more with less time. It comes at a price.
Here's How To Get a Handle on This
If you feel that multitasking is your ticket to doing more in less time, you're living in an illusion. However, it is possible to make life and work changes to break away from the detriment of pushing the envelope towards power and attention. I discuss this in depth in my forthcoming book, Lead2Flourish. You can begin changing this behavior by starting here:
Prioritize prioritizing. Busyness doesn't mean effectiveness. The research actually shows that we're less effective when inundated with much work. Implement prioritizing. In other words, 20% of the work you do gives 80% of the impact and effectiveness. Identify the 20% of your tasks you feel are effective and work on them one task at a time. Plan to tackle only the ones that you can manage for the day and do them one at a time.
Simplify and section. Instead of focusing on resisting the urge to engage in other distracting tasks, set aside time in your day to do these tasks. Perhaps checking emails, making personal calls and similar tasks can be done between a certain time window. By simplifying with similar tasks together and sectioning times to perform them, you can free your mind to focus on other things.
Conscious leadership.  Your ego will want to pull and push you to unconsciously shift from one task to another. Catch yourself by shifting the task into your conscious mind to deal with it. When you find yourself doing two things at once, immediately stop. Before going to bed, identify and journal one or two important things that you want to accomplish the following day. Be conscious and intentional about the task you'll handle first. This reduces the anxious drive to do more and will be easier to resist task-switching.
As humans, we will succumb to the ego from time to time. But now you have a plan. Use it.
---
Written by Deana Murphy.
---
Add CEOWORLD magazine to your Google News feed.
---
Follow CEOWORLD magazine headlines on:
Google News
,
LinkedIn
,
Twitter
, and
Facebook
.
---
Thank you for supporting our journalism. Subscribe here.
---
For media queries, please contact:
info@ceoworld.biz
---