How to End the Labor Shortage: Find a Cure for Boomer Male Syndrome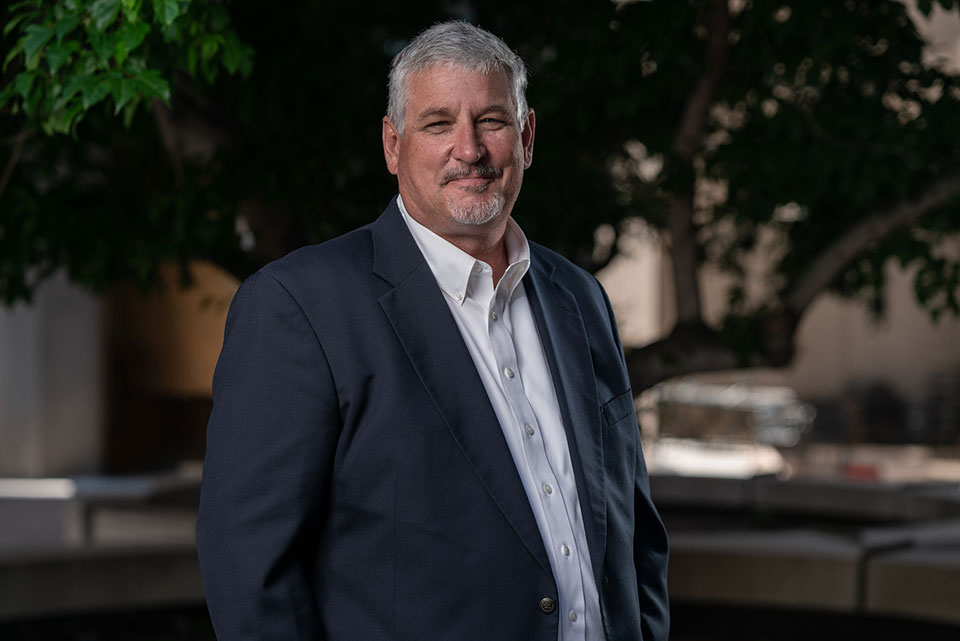 Mark S. Babbitt
Even as COVID variants continue their death grip on regions of the world and segments of the workforce, company leaders worldwide are starting to demand that employees return to the office.
"That's how we've always worked," those leaders apparently think. "It's time to get back to normal."
And they are right; corporate America has always been this way. But that doesn't make it right—especially for the employees now being asked to forget how much more productive and balanced they've felt since March 2020.
We already know many employees have made it clear that going back to the old normal—for them—is not an option. In some circles, phrases like "The Great Resignation" and "labor shortage" have become clichés. But the reality is people aren't just voting with their hearts and minds—they aren't just contemplating making a change. They're voting with their feet—they're literally walking away from jobs, colleagues, and company cultures that suck. More specifically, they are leaving companies run by leaders afflicted with Boomer Male Syndrome (BMS).
The Unfortunate Miscalculation of Business Leaders
 For my grandparents and parents (and me in my early career), work was never supposed to be a source of enjoyment or fulfillment. Instead, you worked to pay the bills. And in many cases, especially during downturns, yes—people felt lucky to have a job.
Not now. Now we have more jobs than people willing to take them. So the lucky-to-have-a-job mindset that informed leadership styles for almost 100 years is beyond outdated. It hurts individual businesses and entire industries. And it slows recovery.
And yet, despite Buffer's 2021 State of Remote Work report that stated a whopping 97.6% of those surveyed would like to work remotely at least some of the time for the rest of their career, some legacy business leaders maintain this mindset. They've always led this way. They don't know any different; they don't seem to know any better. So when the CEO of Goldman Sachs—clearly a BMS leader—basically tells his employees to get back to the office now, we aren't surprised. But given the staggering disconnect from reality—maybe we should be.
Boomer Male Syndrome: The Root Cause of Disconnect (And so Much More)
Not surprisingly, most legacy leaders who maintain the Industrial Age leadership style (autocratic to the point of insisting on a parent-child relationship with employees) are older, white men. Not all older white men lead in this fashion, of course. But look at those companies insisting employees return to the old normal, and you're likely to find a pale male sitting behind a large desk. In the financial sector alone, in addition to the aforementioned CEO of Goldman Sachs, executives from Barclays and JP Morgan Chase have declared remote work the enemy of their "ideal" work culture.
In our book, Good Comes First: How Today's Leaders Create an Uncompromising Culture That Doesn't Suck, my co-author, S. Chris Edmonds, and I state that most of these leaders suffer from what we call Boomer Male Syndrome. While BMS sufferers tend to hire people who talk, think, and act like them, even women and people of color assume they must mirror the behaviors of BMS leaders for those legacy leaders to accept them into the leadership club. This makes for a never-ending cycle that minimizes diversity within leadership teams, which further spreads BMS.
BMS symptoms vary depending on the level of self-awareness shown by the leader. However, we can typically identify someone afflicted with BMS by their refusal to abandon archaic leadership methods, a distinct lack of empathy and vulnerability, the failure to be even a little curious about making the workplace better, and a rigid approach to decision making.
In addition, the inability to build mutually beneficial relationships with fellow leaders, allies, and key contributors is a warning sign. Another red flag: The inclination to ignore what the data and science say. Perhaps the reddest of flags, though, is the failure to hold themselves accountable for living the company's stated values.
Perhaps the most obvious indicators that a leader suffers from BMS, however, is a combination of:
An unwavering focus on results (sometimes "at all costs")
The failure to consistently treat all contributors with respect
Sadly, the longer the pandemic lasts, the more entrenched BMS seems to become.
BMS: The Impact on Business (and People)
BMS-style leaders are so entrenched in the way they have always led that they are seemingly incapable of recognizing the symptoms of BMS—or its weaknesses. As a result, not only are they unaware they have unconsciously built unhealthy company cultures, but they fail to understand the tremendous toll BMS has taken on their customers, employees, profits, and even our global economy.
In the form of "The Great Resignation," this is what we're seeing in the world of work today.
Unfortunately, at least so far, these leaders aren't willing to change. Additionally, members of the Board of Directors (most of whom also seem to suffer from BMS) aren't demanding they change. So the workplace doesn't change, nor does the representation in the C-Suite and boardroom. This means company cultures still suck. And because no one wants to work in a culture that sucks, only the most ill-informed will take the first job offer that comes along.
Is that what leaders mean when they say we have a labor shortage?
What We Have is a "Respect Shortage"
Who is ultimately responsible for company culture? The leader of a corporation, the owner or founder of a business, or maybe the director of a non-profit. No matter the legal structure of your organization, the top dog is responsible for culture.
And here's what too many of these leaders fail to understand: Company culture is not a responsibility to be delegated. They fail to realize that they can't dismiss the development of an intentional workplace culture. In "the buck stops here" fashion, the ultimate decision-maker at each organization is solely responsible for creating a purposeful, positive, and productive work environment. It is that leader's job—and hers or his alone—to create and sustain a culture where all stakeholders (not just shareholders) can expect respect while they help drive real expected results.
When leaders themselves treat people—all people in all interactions—with the respect they've earned, company culture improves. When that CEO expects their fellow leaders, middle managers, and frontline supervisors to show and expect the same level of respect, contagious pockets of excellence form. Soon, entire teams are made up of employees who feel trusted to do their part, remain engaged, and enthusiastically refer friends and colleagues to their employer. Especially within an ultra-competitive job market, word gets out:
"This is a great place to work. As we help drive results, we can expect respect. Here, we feel valued. We know our work matters—really matters."
Within your organization, this is how you make respect as important as results. This is how you build an uncompromising company culture. And this—one random act of leadership and one human at a time—is how you attract and retain top talent. Ultimately, at least within your walls, this is how you eradicate Boomer Male Syndrome.
Soon, fully staffed and with more diverse and deserving talent in the pipeline, you'll say, "What labor shortage?"
---
Written by Mark S. Babbitt.
---
Add CEOWORLD magazine to your Google News feed.
---
Follow CEOWORLD magazine headlines on:
Google News
,
LinkedIn
,
Twitter
, and
Facebook
.
---
Thank you for supporting our journalism. Subscribe here.
---
For media queries, please contact:
info@ceoworld.biz
---