Fighting self-ignorance for better business
Place your right foot between your hands, and windmill your arms up. Find heel to arch alignment, the back of the right heel is in line with our left arch.
Exhale drop the shoulders down, engage the center and let the crown of the head rise up to the sky.
Bend into your right knee, 90 degrees, let the right knee be over right ankle. See your right big toe inside your right knee. Reach the arms away, palms face down. Shoulders down. Gaze softly over the right middle finger.
It's Monday morning in Oslo. Autumn has hit hard, with its cold winds, grey skies and rainy clouds. The wind is howling, making the leaves on the pavement outside dance. Inside Play Magnus' headquarters, twelve software developers, designers and chess Grand Masters are in Warrior II pose on yoga mats laid out on the office floor. This is how we start our days once a week. Connecting the mind and body, allowing us to be fully present. Leaving the stresses in both work and personal life behind, finding balance and inner strength to meet challenges that may come.
In yoga, the Warrior Pose, or Virabhadrasana II, symbolizes a battle with self-ignorance; ignorance of one's own character, powers and limitations. Through regular yoga and a meditation practice, I have strengthened my ability to see my own limits and at the same time recognize my power in times of self-doubt.
I have practiced yoga for many years, but in 2013 when I started up a tech company, my inclination was to drop most things that constituted my life, in order to work the crazy hours necessary to get the company off the ground. Long days, nights and often weekends were filled with work, and while I was passionate about what I was doing, some days I barely remembered to breathe. This was a miss – big time – and could have led to the destruction of my career and health in the long-run.
Over the course of the last three years, yoga made a big resurgence in my life. For many reasons, but not the least of which was to reduce my stress levels. More on that later.
On a surface level, one of the basic reasons people search for yoga is because of its ability to help reduce stress by quieting the mind. Learning to get the mind quiet has another benefit when it comes to work: it strengthens one's intuition, a huge asset, especially when working in a high stress or fast paced environment.
I co-founded and started working as a CEO of Play Magnus in 2013. Play Magnus is a chess-based tech start-up co-founded with the Chess World Champion, Magnus Carlsen. Back then the team consisted of only me. Today we have a six-person Board, and a wonderful team of 12, including chess Grand Masters, designers, marketers and developers.
Although practicing meditation and yoga is becoming somewhat mainstream in the Silicon Valley tech-scene, the combination of yoga and running a business has not always been seen as compatible.
It is no secret that "masculine qualities" such as confidence, competition and independence have defined current business models. Even though the past few decades have seen tremendous development in terms of the amount of women in business and politics, feminine qualities, such as empathy and vulnerability, are often underestimated and underappreciated.
A Pew Study from 2013 found that feminine qualities are, in fact, desired traits in a leadership position. Kindness and sensitivity can lead to increased creativity, and being able to admit failures is the first step towards learning from them. These traits that we often view as weak, are actually far more difficult to act on than traits such as "pushing through" and "toughening up." I would argue that these behavioral patterns are actually damaging to your long-term career and overall well-being. Values and traits such as a focus on wellness, nurture, intuition, empathy and kindness are pieces that I try to bring into the workplace with me every morning – things that might not traditionally be found within your average tech company.
Yoga is a great way to tap into your inner reality. And when I say "yoga," it doesn't need to be in the traditional sense of "yoga postures". Maybe your version of yoga is to connect to your breath when you're going for a run in the woods or to find quiet in the mind while swimming under water. Whatever your version is, when you quiet the mind, you inherently make better decisions, become more creative and find distance from mindless reactions based on emotional responses.
My story comes back to the first three years of starting up Play Magnus. About a year ago, I was on the edge of a burnout. I was burning the midnight oil – sometimes the 3 AM oil – and on the roughest days, that was still not enough. Running a start-up often requires long hours in the initial phases, and in my case, also a great deal of travel. Finding time to maintain and prioritize my yoga practice became more challenging, to the point where for a few months, I let my practice slip completely. During these months, managing stress became increasingly difficult, and while heading back to my yoga practice would have seemed like a bright idea, I was simply too tired to bring myself to the mat. That being said, something had to give, and I would be damned if it was my health.
I finally got clear that the team had to grow – thank you, rational thought – and I could no longer do everything myself. I should have looked at it as success: the company was growing and there was more to do, but instead I criticized myself for not being able to "do it all." It was during this time I came back to my yoga and meditation practice to help work through the "ego-bullshit" that was blocking my way to ask for help.
Looking back a year later, surrendering my ignorance to what I could do alone was a huge achievement. Accepting the fact that I do not have superpowers, that daring to be vulnerable would benefit everyone, inheritably enabled my team to perform better and work more effectively. I also learned that it is in toughest of times that yoga really is a priority for me. There is a great saying that you can't serve others from an empty cup, so fill yours up first. After reprioritizing my own well-being, sleep and yoga practice, I was able to regain clarity and energy.
My motto in life is "go, go, go, stop". I enjoy moving processes forward, getting things done and working in a fast pace environment, but it is important to remember that we sometimes need to hit the brakes and take a moment to relax and shift the focus inwards. I try to take this motto and teach it to my team as well. Work hard, but also listen to your mind and body when it is time to stop. This will ultimately make us more efficient as a company.
As a certified yoga-instructor, I teach yoga to the Play Magnus team once a week. As a result the team is more relaxed, efficient and the amount of sick days from physical and mental strain are reduced. I've noticed an increase in openness around talking about stress, as well as an increase and dedication to the team – we support one another and create an environment that people are excited and motivated to be in day-to-day.
When I introduced morning yoga to my team some of the developers were a bit skeptical. How could yoga help them code? The answer is quite simple – calm the mind, get clear, nurture the body, find the better solution to the challenge later that day. During a stressful day it can be difficult to find the time for relaxation, to get creative and to reflect. Our practice allows us to reconnect to ourselves, re-energize and bring about a good team bonding experience as well.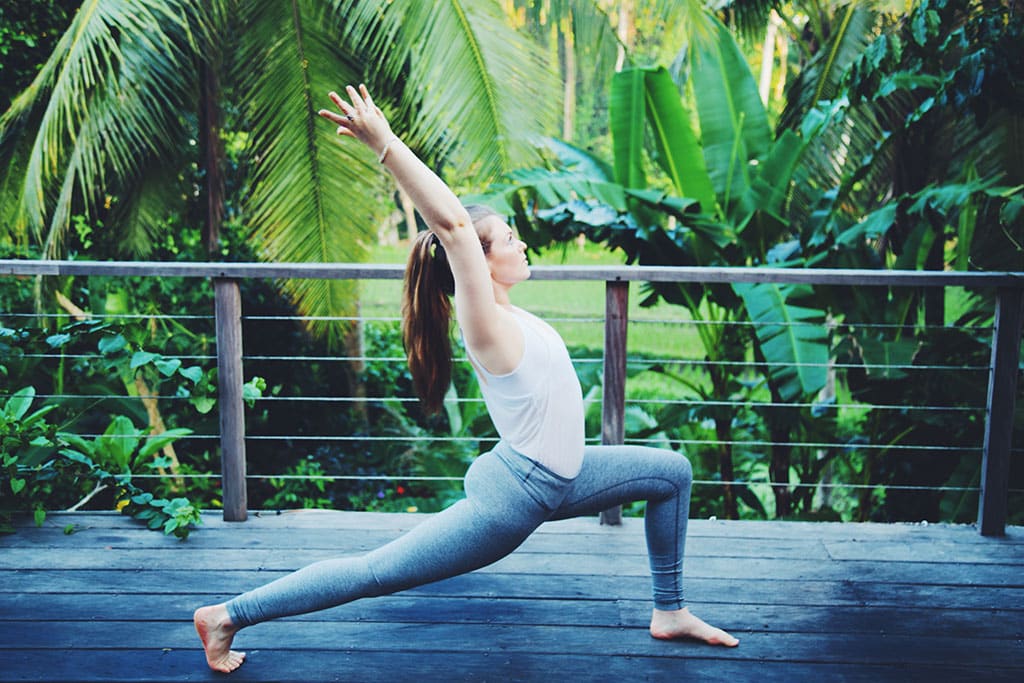 Take a few breaths. Inhale through your nose. Listen to your body.
Warriors fight their self-ignorance. They know the limitations of their strengths; when it's time to go and when its time to stop. True warriors help others come to the same realization, giving them the tools and space to fight their own inner-battle, and find one's own version of success on the other side.
How do you bring the warrior mentality into your workplace?
---
Add CEOWORLD magazine to your Google News feed.
---
Follow CEOWORLD magazine headlines on:
Google News
,
LinkedIn
,
Twitter
, and
Facebook
.
---
Thank you for supporting our journalism. Subscribe here.
---
For media queries, please contact:
info@ceoworld.biz
---