Famous Fitness Trainers And Their Net Worth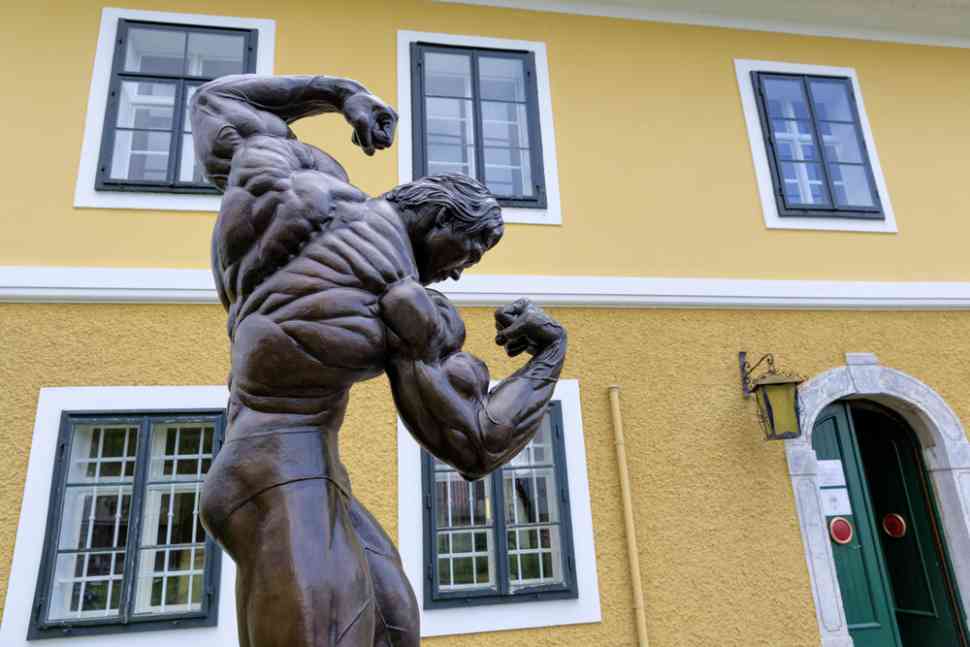 As the world is getting clued up toward fitness, the earning of fitness trainers is surging. Fitness training is magnetizing people from various spheres that are also gradually expanding their net worth. Now, you must be eager to know about the wealthiest fitness trainers in the world. 
Here are the top 5 famous fitness trainers and their net worth.
Arnold Schwarzenegger
Estimated Net Worth: $450 Million
Arnold Schwarzenegger is an Austrian-American actor who has played various roles in his life, like actor, businessman, politician, and fitness trainer. He is not only considered one of the greatest bodybuilders of his time (and even after that), but his charisma is well-spread in sports too. He became a famous face among youth after his Hollywood action film. 'The Austrian Oak' has bagged away prizes in various championships, including Mr. Universe, Mr. Olympia, International Powerlifting Championships, and many more.

Tony Little
Estimated Net Worth: $240 Million


Tony Little has bagged away titles like Mr. Florida and Mr. Junior America, bodybuilding champion. Apart from organizing fitness programs, Little is also fond of antiques and classic cars. He's also a great author, which is evident from the fact that his book 'One on One with Tony Little: The Complete 28-Day Body Sculpting And Weight Loss Program' has sold thousands of copies to date. Moreover, his fitness videos have over 47 million customers and won Platinum Awards and Golden Video Awards.

Jane Seymour Fonda
Estimated Net Worth: $200 Million


Featuring innumerable privileges like Academy Awards, Golden Globe Awards, BAFTA Awards, the AFI Life Achievement Award, a Primetime Emmy Award, and the Honorary Golden Lion. Jane Fonda is an American actress who has been a fashion model, current political activist, and environmentalist. It was the year 1982 when she released her first workout video, Jane Fonda's Workout, which became a sensation in no time. The actress also released her autobiography 'My Life So Far' in 2005, which explicitly describes the stages of her life.

Billy Blanks
Estimated Net Worth: $30-40 Million
William Wayne Blanks, aka Billy Blanks, wears various caps. Apart from being a fitness expert, he is also an actor, martial artist, and the introducer of the Tae Bo exercise program. It was Bruce Lee by whom he was inspired to be a world martial arts champion. It was when he was the bodyguard of the actress Catherine Bach he magnetized producers and bagged away various supporting roles. This gradually led to his involvement in various martial arts films like King of the Kickboxers and Bloodfist. His popularity augmented when he opened a new fitness center in Los Angeles to teach his new workout 'Tae Bo' and where he got celebrity clients like Paula Abdul.

Tony Horton
Estimated Net Worth: $25 Million
Tony Horton is an American author, personal trainer, and former actor. His earning as a trainer began at 20th Century Fox when he became a personal trainer to an executive. Various celebrities like Tom Petty, Bruce Springsteen, Annie Lennox, and Usher later became his clients. He was featured in his various self-created workout videos like Power 90, which also got its sequels- P90X2 and P90X3. These videos became the commercial 'workout at home' regime quite soon.
Have you read?
Recover Productivity by Rediscovering How Work Gets Done by Dr. André Martin.
Better Together by Leo Bottary.
Leadership Lessons from Fatherhood: 7 Key Behaviors to Adopt by Robin Landa.
Openly LGBTQ CEOs at the helm of major global companies.
The value of small talk as a powerful empathy tool by Vanessa Vershaw.
---
Add CEOWORLD magazine to your Google News feed.
---
Follow CEOWORLD magazine headlines on:
Google News
,
LinkedIn
,
Twitter
, and
Facebook
.
---
Thank you for supporting our journalism. Subscribe here.
---
For media queries, please contact:
info@ceoworld.biz
---
Tags :
Chief Revenue Officer Insider
Chief risk officer Insider
Chief sales officer Insider
Chief science officer Insider
Chief security officer Insider
Deputy general manager Insider
Director Insider