Visit Skagen In The Summer To Enjoy The North Sea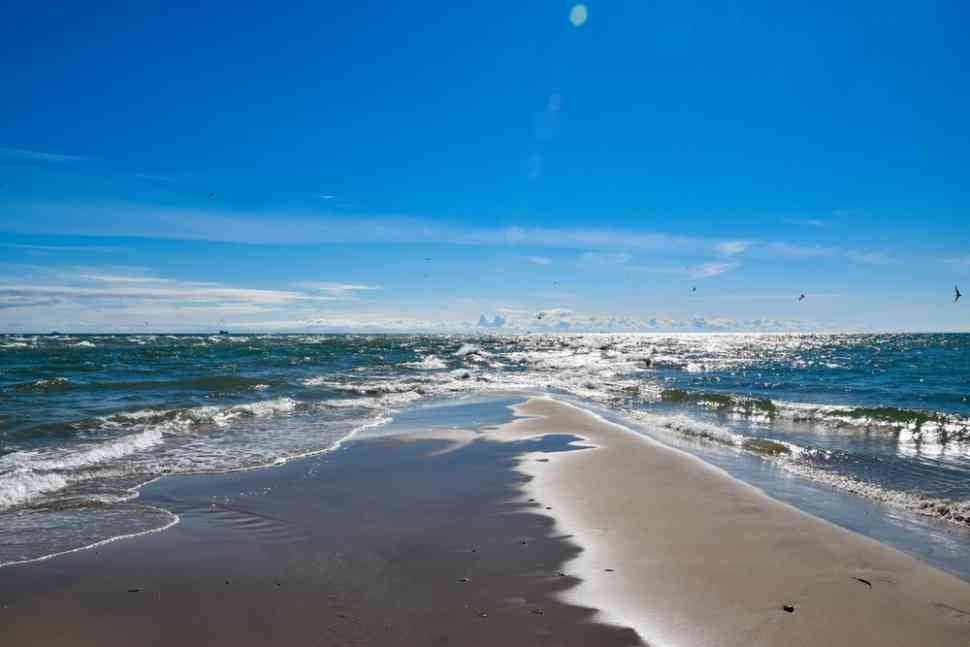 The point where the North Sea joins the Baltic is magical and is called Skagen. Most likely, you are not aware of its presence, but I assure you that when you learn about this city, you will want to visit it. It's not a place like any other. It was an artist colony in the 19th century and is a famous Danish summer destination. So see below why you should visit Skagen.
Basic information
Skagen is the northernmost city in Denmark. The currency there is the Danish krone, and people speak Danish. Of course, like all Scandinavians, in Skagen, everyone speaks fluent English, so communication is very easy. Visiting Skagen is more beautiful during the summer months due to the weather conditions.
In summer, the sun sets at about ten in the evening, while in winter, around four in the afternoon. In addition, temperatures in summer are not high while winter is very cold. Therefore, the summer season is most suitable for holidays, with August being the warmer month of the year.
Historically, in the Middle Ages, it was one of Denmark's most important fishing villages. In fact, Skagen houses the largest fish oil factory in the world now. In the 19th century, due to its morphology, which includes a beautiful lighthouse, its two-color sea, and its wild landscape, it attracted many impressionist artists. This is why its buildings are real architectural jewels.
How to get to Skagen
There are two ways to reach Skagen:
Copenhagen (Copenhagen) – Olborg(Aalborg)- Skagen (Skagen)You go to Copenhagen, and from there, you have two options:
A) You embark on a beautiful road trip to the north of Denmark. You will definitely have to stop at Aalborg, as it is a must, while your final destination is Skagen.
B) You take the train to Aalborg. From Aalborg, either by train, bus, or car, you can get to Skagen.
Olborg(Aalborg) – Skagen (Skagen)

Fly directly to Aalborg. From there, you will reach your favorite destination by car, bus, or train.
Whichever way you choose, you will surely be enchanted by the landscapes you will see. Air tickets, as well as train tickets, are quite expensive in Denmark, so it is preferable to arrange your transportation before reaching your destination. Renting a car is more comfortable and fun.
Where to stay
Skagen is Denmark's most famous Summer Resort. As in any other area, here, you will find a variety of hotels for all budgets. My suggestion, of course, is to stay in the "holiday homes" as the locals call them. These houses are located near the sea where there is white sand, and they are comfortable to even host two families.
What to see
Skagens Museum:

 In this museum, you will see all the works of Impressionist artists of the 19th and 20th centuries who moved to Skagen.

Rabjerg Mile:

 Walk through this incredibly beautiful dune of northern Denmark. With a height of 40 meters and a length of 1 kilometer, the place will leave you breathless. But don't just stay on the dune. Raise your head high, breathe, and enjoy a view of the sky that you will probably never see again.

Skagen Graa Fyr:

 This beautiful grey lighthouse will give you a unique view of the Union of the two seas (north and Baltic). It is the most famous sight. The cafe there serves good coffee and traditional sweets, so remember to try them.

Skagen Lystbaadehavn:

 The Port of Skagen is one of the city's most remarkable sights. Walking among beautiful colorful buildings, restaurants, and cafes is always nice. For those who love herrings, this is the place to be!

Skagens Bamsemuseum:

 This museum will surely be loved by children. The main exhibits are teddy bears from all over the world. In my opinion, it is worth visiting whether you have children or not.
Although Skagen is not a popular destination, this place's colors, culture, and flavors are so unique that one visit may make you want to come back again and again.
Have you read?
Recover Productivity by Rediscovering How Work Gets Done by Dr. André Martin.
Better Together by Leo Bottary.
Leadership Lessons from Fatherhood: 7 Key Behaviors to Adopt by Robin Landa.
Openly LGBTQ CEOs at the helm of major global companies.
The value of small talk as a powerful empathy tool by Vanessa Vershaw.
---
Add CEOWORLD magazine to your Google News feed.
---
Follow CEOWORLD magazine headlines on:
Google News
,
LinkedIn
,
Twitter
, and
Facebook
.
---
Thank you for supporting our journalism. Subscribe here.
---
For media queries, please contact:
info@ceoworld.biz
---
Tags :
Chief Happiness Officer Insider
Chief Health Officer Insider
Chief Human Resources Officer (CHRO) Insider
Chief Inclusion Officer Insider
Chief Information Governance Officer (CIGO) Insider
Denmark Insider
Executive vice president Insider
External Director Insider