Japanese Literature And The Contribution Of Murasaki Shikibu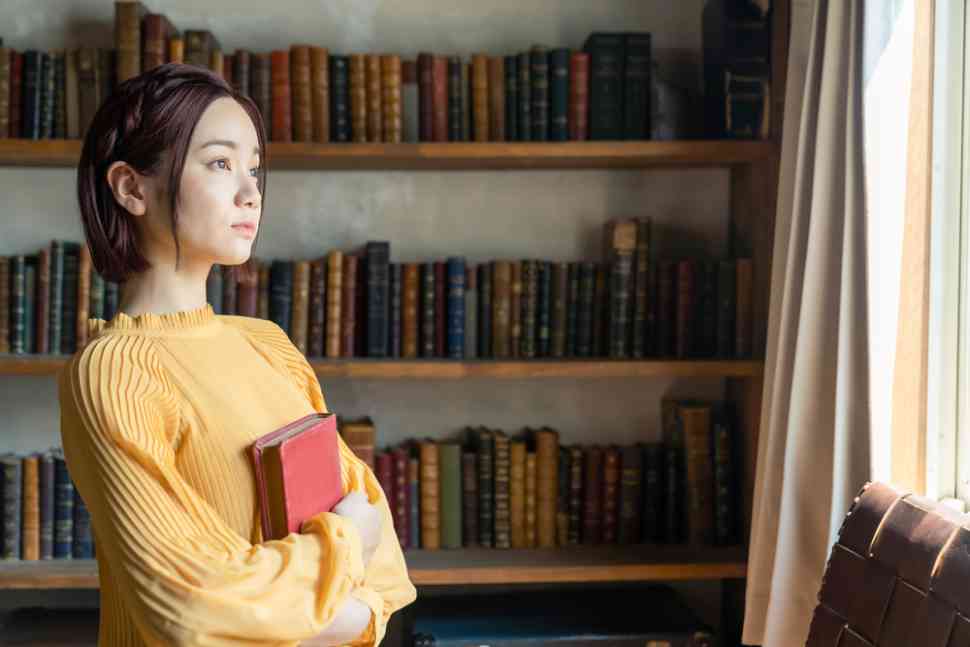 Continuing our journey to the world's culture from different periods, we make a stop in Japan. Murasaki Shikibu is one of the pioneering Japanese writers. She was also a poet, diarist, and Lady of honor, and she is famous for her work "The Tale of Prince Genji." Murasaki Shikibu is considered the first novelist in history and holds, justly, a place among the 50 women who changed the world.
Women's education was impermissible at that time, even if they had aristocratic ancestry. Her family was a member of the powerful Fujiwara family, and there was an extended family literary tradition from both her parents. Murasaki Shikibu had a great inclination towards letters, and along with her younger brother, they were educated by their father, Fujiwara Tametoki. He acquired a deep knowledge of Japanese literature, Chinese, and Buddhism. Chinese was then the official written language taught and used only by men. Women were not considered capable of mastering it. That's why anything that deviated from the rules and tradition was disgraceful.
A mystery shrouds Murasaki Shikibu's life. She was born in Kyoto in about 973 AC. Her real name is not known. It is speculated that she was attributed the name of the heroine of her work. Her surname is related to the position held by her father. Although the girls of good families were not allowed to leave the house, Murasaki Shikibu, at fifteen years of age, had the opportunity to live for a year and a half in Etsizen, where her father was appointed prefect. Soon after, she returned to marry Fujiwara Nobutaka, a distant relative much older than her.
Marriage was the destination in the life of a woman in her time. Aristocrats were allowed to marry more than one woman. So, when Murasaki Shikibu got married, her husband already had adult children. Together they had a daughter, Katako. Two years later, she became a widow and devoted herself to studying and writing. During this period, she is thought to have started writing the Genji Monogatari.
However, the social conventions of Japan did not allow a widowed woman to be alone. A new chapter was added to her life when she entered the Imperial Court as Lady-In-Waiting of Jotomonine, the emperor's second wife. She was the daughter of a mighty man, Michinaga, whose power and authority were so much that she was able to interfere even with the imperial succession.
Murasaki Shikibu held the esteem of Empress Jotomonin and of Emperor Ichijo himself, who admired her intelligence. According to historians, the emperor had greeted her at his court with a poem from Kokkin-Wakasu. He praised her in front of all of his courtiers for her education by declaring that he had read Nihongi, one of the most ancient works of Japanese history written in classical Chinese, which even men found difficult to read.
It is enough to think that she did something similar to Homer, the Greek poet, to understand the value of Murasaki Shikibu and her work. The Japanese loved Murasaki Shikibu and granted her immortality. In Japan, the "story of Prince Genji" has often been adapted in both theatre and cinema. In 1999 an adaptation was made for the opera; in 2009, it was introduced to the audience as an anime cartoon.
In 2000 the Japanese bank released a 2000 yen note illustrated with a scene from "The Tale of Prince Genji" of Murasaki Shikibu. Her work was first translated into English in the late 19th century and joined in a way classical English literature. In 1987 Paulo Rocha directed a film under the title "Desejado ou as Montanhas da Lua." The Japanese left no corner of their country that they did not honor by placing statues of it. Although there are many remarkable works in Japanese literature, this particular one is considered the most ancient and important.
Have you read?
IP Ownership as Leverage for Founder Equity Negotiations by Robert A. Adelson, Esq.
Five Lessons Leaders Can Learn From Glenn Lurie's Three Ps: People, Purpose, and Passion.
How Coe Juracek Connects With Clients Through Insight and Interest in World Cultures.
LivePerson and Afiniti pair up to improve customer experiences.
Online Reviews are the Underrated Fuel Powering the American Economy by Joe Fuca.
---
Add CEOWORLD magazine to your Google News feed.
---
Follow CEOWORLD magazine headlines on:
Google News
,
LinkedIn
,
Twitter
, and
Facebook
.
---
Thank you for supporting our journalism. Subscribe here.
---
For media queries, please contact:
info@ceoworld.biz
---
Tags :
Boards Insider
Chief Communications Officer Insider
Chief Compliance Officer Insider
Chief Content Officer Insider
Chief Creative Officer Insider
Japan Insider
Manager Insider
Nominee Director Insider