Tips For Dressing Like A CEO – Only For Women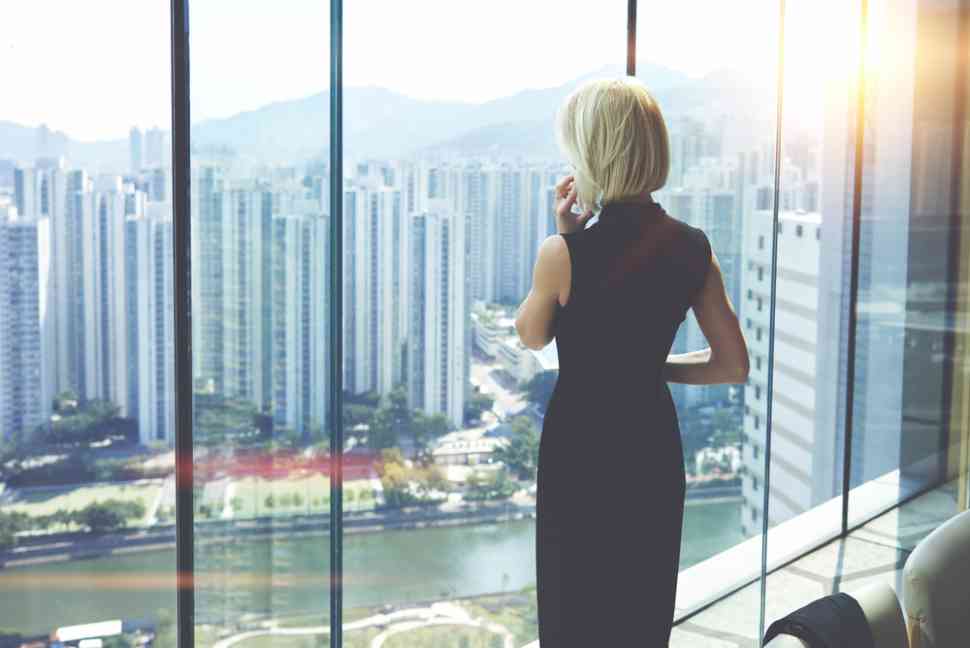 How can female CEOs be dressed? You can either choose a blouse in any color you like (most women CEOs prefer dark colors). Instead of wearing cool colors (green, blue, purple, and their variations) or neutral colors (brown, black, white, and their variations), you can choose a warm blouse that shows optimism, enthusiasm, and passion. Such colors can easily be combined with a black or white pair of pants. Another option is a blouse with an animal-inspired print and a pair of white or black pants.
Except for animal prints that are easier to wear, pay attention to stripes or geometric patterns, which require more careful combinations. Of course, a pair of black pants with a white blouse is a must-have for a woman CEO. The set should be combined with high heels. Some female CEOs prefer wearing midi dresses or skirts instead of pants. A midi dress in a dark color is also an appropriate choice for the office, as well as a black or dark-colored midi skirt with a white shirt. Plus, a blazer can be a great piece to have in your wardrobe for special occasions.
If you like accessories or jewelry, remember that less makes the difference. This means that it is better to make minimal choices than bulky options that do not go unnoticed. A pair of diamond earrings, a silver necklace, or an elegant belt can highlight a woman's look. They stand out for their business appearances Victoria Beckham, Tory Burch, Christine Lagarde, Anna Wintour, Amal Alamuddin, Meryl Streep, and more.
Let's take, for example, Victoria Beckham. She is a case study for the way she is dressed. Undoubtedly, she can be a great influence for all women and, of course, for female CEOs because businesswomen can easily adopt her clothes' combinations. Her motto is "Less is more." She tries not to wear anything much complicated, and she usually says that the right bag, shoes, or sunglasses can make or transform the look of an outfit.
Anna Wintour comes to spoil the myth that female CEOs should wear black. She usually chooses to wear colors, and she also likes patterns. She is not afraid of wearing dresses with large prints. She combines such dresses with a belt in order to define the waistline. When it comes to high heels, she says that it is not necessary for a woman to choose a tall stiletto. According to her tips, the trick to making one style of shoe work with the entire wardrobe is to keep it simple and in a neutral color. She insists that a spectacular coat is a good investment because it is the first part of an outfit one notices.
On the other hand, Amal Alamuddin does not like wearing total black or white. However, she advises women who wear total black or white to make sure there's something visually interesting about the silhouette, texture, or any details. When it comes to a woman choosing the appropriate bag, she insists that it must be of the right size. In case she needs a laptop and folders, she carries a bag that's big enough to put everything inside.
Have you read?
IP Ownership as Leverage for Founder Equity Negotiations by Robert A. Adelson, Esq.
Five Lessons Leaders Can Learn From Glenn Lurie's Three Ps: People, Purpose, and Passion.
How Coe Juracek Connects With Clients Through Insight and Interest in World Cultures.
LivePerson and Afiniti pair up to improve customer experiences.
Online Reviews are the Underrated Fuel Powering the American Economy by Joe Fuca.
Tags :
Chairwoman Insider
Chief Equity Officer Insider
Chief Everything Officer Insider
Chief Experience Officer Insider
Chief Fiduciary Officer Insider
Chief Networking Officer Insider
Chief Operating Officer Insider
Chief People Officer (CPO) Insider