The Caribbean Is Calling Visitors: Where To Go This Summer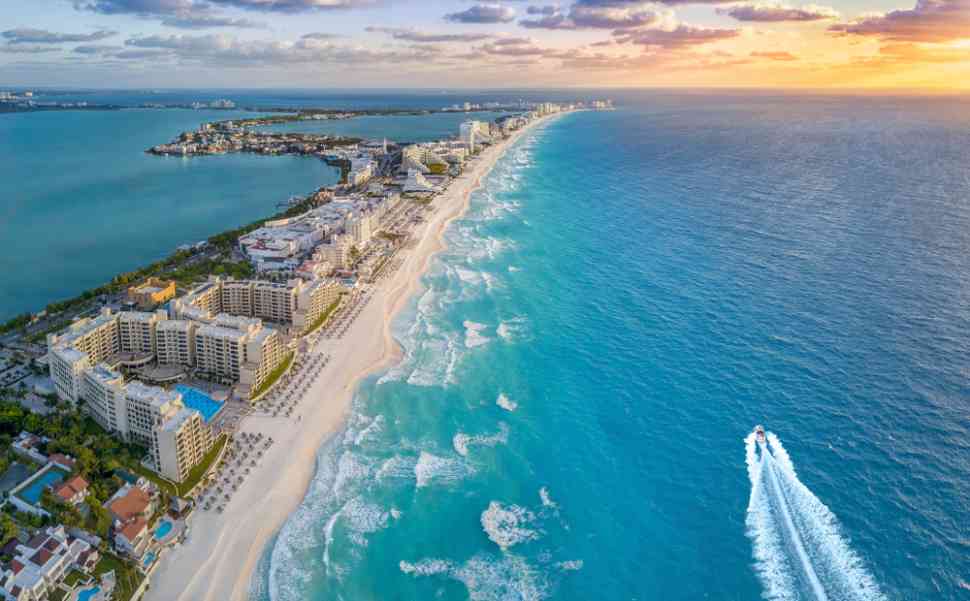 The Caribbean is an ideal summer vacation destination, especially without any more testing or quarantine procedures. So, have you decided where to go this summer? 
Cancun – Mexico
The city is a well-known tourist attraction. Cancun has a memorial monument to its founding based on a replica of the former Airport Control Tower with a date of the foundation that corresponds to its own. Mexican architects Agustin and Enrique Landa Verdugo designed the first control tower, which was a temporary timber construction. The former airport was on what is now known as Kabah Avenue in the city's heart.
The 15-meter-tall building features a 45-step staircase. The memorial was originally created in 2002 with a donation from Aerocaribe, a local airline. Still, in 2005, it was devastated by Hurricane Wilma. Following community requests to reconstruct the tower memorial, a new version was created in 2010, but it was later abandoned and neglected until Woox Pinturas, a local wood repair firm, donated to restore the structure to its original beauty.
Riviera Maya- Mexico
It's a tourist destination south of Cancun. The Riviera Maya is known for its huge all-inclusive resorts, as well as a historical tourism foundation of smaller boutique hotels and fine-dining restaurants along the Fed 307 and on. Luxury travel companies have aided in the area's growth of luxury villa rentals and boat charters. However, these services account for only a small portion of the overall tourism accommodation offered.
Jamaica
It is the Caribbean's third-largest island. Dunn's River Falls in St. Ann, YS Falls in St. Elizabeth, the Blue Lagoon in Portland, which is thought to be the crater of an ancient volcano, and Port Royal, the location of a massive earthquake in 1692 that helped construct the island's Palisadoes tombolo, are among the island's tourist attractions. Dry and wet limestone forests, rainforests, wetlands, and coral reefs are among the many terrestrial, aquatic, and marine habitats. Jamaica has a tropical, hot, and humid climate.
Puerto Rico
Tourism is a significant aspect of Puerto Rico's economy. Hurricane Maria wreaked havoc on the island and its infrastructure in 2017, affecting tourism for months. The cost of the damage was projected to be $100 billion. According to an April 2019 report, only a few hotels were shuttered at the time, and life for tourists in and around the city was back to normal. By October 2019, nearly all of the island's prominent tourist attractions, such as San Juan, Ponce, and Arecibo, were open for business, and tourism was on the mend.
Grenada
It is made up of the main island, two smaller islands (Carriacou and Petite Martinique), and other smaller islands (the Grenadines) that lie to the north of the main island. Grenada's economy relies heavily on tourism. Beach and water sports tourism is primarily concentrated in the southwest region, particularly near St George, the airport, and the coastal strip. The importance of ecotourism is expanding. Saint David and Saint John are home to the majority of tiny eco-friendly guesthouses.
Grenada's coastline is lined with beaches, including the three km-long Grand Anse Beach in St. George's, which is often acclaimed to be perhaps the best in the world. The many waterfalls in Grenada are also popular among visitors. The Annandale Waterfalls are the closest to St. George's, but others worth visiting include Mt. Carmel, Concord, Seven Sisters, and Tufton Hall.
Saint Lucia
The economy of Saint Lucia relies heavily on tourism. Because the banana market has become more competitive, its economic importance is likely to grow. Tourism is more prevalent during the dry season (January to April), often known as the tourist season. Saint Lucia is well-known for its tropical weather and landscape, as well as its beaches and resorts. Sulphur Springs, zip lining at Sault Falls, Dennery, the Botanical Gardens, the rainforests, the twin peaks "The Pitons," a world heritage site, several options for boat trips, Frigate Island Nature Reserve, Dennery, and Pigeon Island National Park, which is home to Fort Rodney, are among the other tourist attractions.
Aruba
Unlike other places in the Caribbean, Aruba has a dry climate and a cactus-strewn environment. Tourism and allied activities account for around 75% of the Aruban gross national product. Most tourists come from North America, accounting for 73.3 percent of the market, followed by Latin America (15.2%) and Europe (8.3%).
Many luxury and lesser-luxury hotels may be found along the west coast's beaches. The premium hotels in Palm Beach cater to American tourists. Because most of the hotels are in high-rise structures, this region is also known as the "Highrise-area." Eagle Beach is a short distance from Palm Beach in the direction of Oranjestad and offers hotels in low-rise structures on a smaller, more intimate scale.
Have you read?
Greatness: What Is It? What Does it Take to Achieve It by Leo Bottary.
Corporate tourism in NYC by a charter bus.
The highest-paid tech CEOs in the United States.
How to Use PR to Grow Your Business by Adrienne Wojtaszek.
The Three Most Important Qualities for Effective CEOs and All Leaders by Rabbi Daniel Cohen.
---
Add CEOWORLD magazine to your Google News feed.
---
Follow CEOWORLD magazine headlines on:
Google News
,
LinkedIn
,
Twitter
, and
Facebook
.
---
Thank you for supporting our journalism. Subscribe here.
---
For media queries, please contact:
info@ceoworld.biz
---
Tags :
Chief Happiness Officer Insider
Chief Health Officer Insider
Chief Human Resources Officer (CHRO) Insider
Chief Inclusion Officer Insider
Chief Information Governance Officer (CIGO) Insider
Executive vice president Insider
External Director Insider