Vanuatu's Citizenship By Investment Program Details To Consider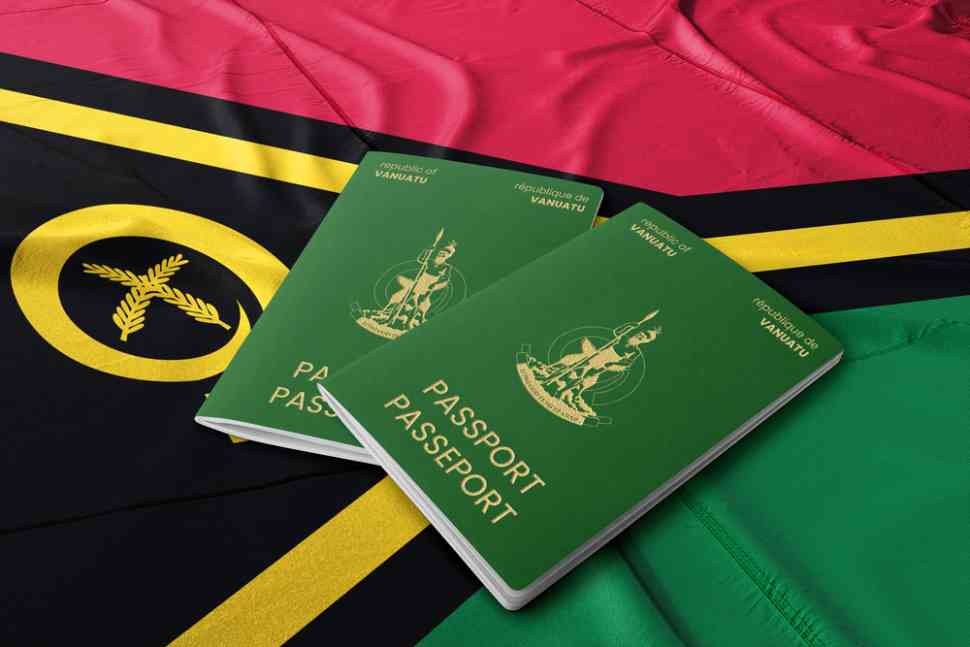 Situated in the South Pacific Ocean, the Republic of Vanuatu is a Y-shaped archipelago, with Port Vila being its capital and largest city. It is a unitary parliamentary republic that is a member of several international organizations and associations, such as the United Nations, the Pacific Islands Forum, and the Commonwealth of Nations. Despite being a largely agriculture-based economy, its tourism and financial services sectors have been experiencing positive growth in the past few decades. This has drawn the attention of foreign investors, and the government is attempting to keep its focus intact.
The Citizenship by Investment Program is offered here. One of the many things the said program provides is that it is placed quite highly for its quick process. The intention is to do away with administrative impediments and allow investors to acquire a second passport as quickly as possible. As long as you ensure certain requirements, you can have access to Vanuatu and its benefits. A short guide has been provided about the said program. 
What are the investment requirements?
The investment forms the core of the program. Following necessary investment and the satisfaction of other requirements, the applicant shall be granted citizenship under the Citizenship Act [CAP 112]. Firstly, however, we will talk about the value and nature of the investment. For starters, you must make a one-time investment in Vanuatu's Government Fund. The contribution differs depending upon the application: USD 130,000 for a single applicant; USD 150,000 for the applicant and spouse; USD 165,000 for a family of three; and USD 180,000 for a family of four. In addition, the applicant must be able to show a minimum net worth of USD 250,000.

Other requirements
There are other requirements that the applicant must satisfy. These requirements include the applicant being at least 18 years of age, maintaining good health, having a clean criminal record, passing the due diligence process, must not have resided in Iran, Iraq, Syria, North Korea, or Yemen in the last five years, and must be able to produce documentary evidence of investments and net worth. In case family members have been added to the application, similar requirements may be imposed. Note that the applicant can only add children under the age of 25 years and parents over the age of 50 years.

What the application process is like
I will try to summarize the main points of the application process. The due diligence process is vital to the process on which hangs the approval of the application. You will be asked to submit a bunch of documents, undergo a police check, and deposit a fee of USD 5000. The Financial Department of Vanuatu has determined the fate of the due diligence process. For those with a green signal from the department, almost every worry has been dealt with to their satisfaction.
What remains to be done afterward is applying for citizenship and payment of the total amount. Generally, it takes a month or two to get your documentation work done. Citizenships have also been granted in a record 40 days, so a lot depends on how fast you carry out the paperwork. Once approved, you will be asked to participate in an oath ceremony, and only then can you receive your passport.

Why Should You Choose Vanuatu
It may not be at the center of the world's gossip, but it certainly has the kind of life an investor might want. 
Already obvious by now, the record processing time makes it an experience with fewer instances of red-tapism and delayed outcomes. 

Visa-free access to more than 130 countries, including Hong Kong, Ireland, Russia, and the United Kingdom. 

It is a largely tax-free country; there is no income tax, capital gains tax, etc., except VAT and import duty. 

You can add your family members to the application; the citizenship acquired under the program is hereditary. 

It is a secluded, naturally picturesque, unsaturated economy with a lot of investment potential and is politically neutral. 

There is no minimum residency requirement. 

You are not required to show any knowledge about the country's local culture or language. 

It recognizes dual citizenship, so you need not renounce your other citizenship. 
Have you read?
3 Ways to Win Over Digital Natives With Physical Marketing by Rhett Power.
Self-Awareness: Cultivating This Key Characteristic of Successful Salespeople by Rana Salman.
The 5 Biggest Mistakes Leaders Make When Conflict Surfaces, and How to Avoid Them by Penny Tremblay.
Highest-Paid Biopharmaceutical CEOs in the United States.
4 Reasons Bulgaria is an Up-and-Coming Business Destination by Valentino Danchev.
---
Add CEOWORLD magazine to your Google News feed.
---
Follow CEOWORLD magazine headlines on:
Google News
,
LinkedIn
,
Twitter
, and
Facebook
.
---
Thank you for supporting our journalism. Subscribe here.
---
For media queries, please contact:
info@ceoworld.biz
---
Tags :
Boards Insider
Chief Communications Officer Insider
Chief Compliance Officer Insider
Chief Content Officer Insider
Chief Creative Officer Insider
Manager Insider
Nominee Director Insider