Ultra Luxe Cars That You Can Hire In The US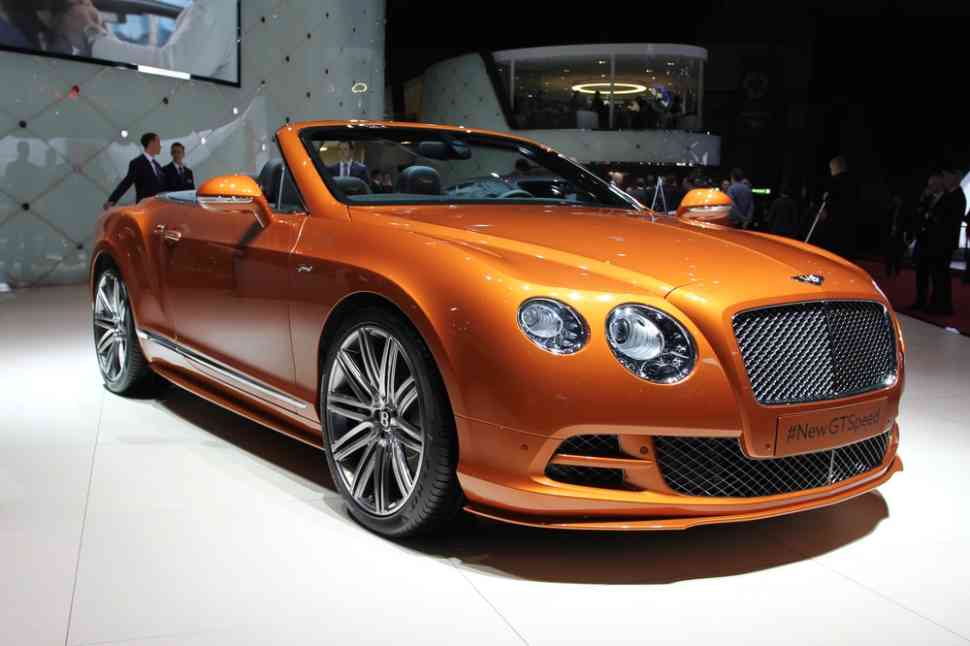 Luxury car brands are not just names; they are more like a statement in society. What makes these vehicles different from the rest is that they are packed with comfort, quality, and super-rich features. While buying a luxury car is more like a distant dream for many people, few companies across the USA allow you to hire one. Below we have some of the ultra-luxe four-wheelers that are easily available for rent.
Bentley GT Speed Convertible
Rental Name: Miami Exotic Car Rental

The first name to top our rental car list is the Bentley GT Speed Convertible. Stylish and comfortable, the sports car delivers a maximum velocity of 206 miles per hour. Other interesting features of the automobile include a V12 engine with 626 horsepower that goes from 0-60 in 3.4 seconds. With roomy interiors and a super flashy outside, this four-wheeler will surely make your trip more memorable.

Bugatti Veyron Roadster
Rental Name: MPH Club

Bugatti Veyron Roadster is often tagged as one of the most expensive vehicles in the world. The vehicle bears a colossal price tag and is packed with rare features that make it one of a kind. Some of the amazing details of the automobile include an open Targa top, hand-stitched leather seats, and an aerodynamic rear wing. In addition to this, the four-wheeler also delivers a top speed of 229 mph, making it a quick favorite of car lovers.

McLaren 20s Spider
Rental Name: Royal Exotic Cars

This extraordinary vehicle has jaw-dropping looks, which are sure to catch the attention of the onlookers. The convertible two-seater comes with a 4.0TT V8 engine, provides 720 horsepower, and has a seven-speed transition for a smooth and comfortable drive.

Lamborghini URUS
Rental Name: Denver Exotic Rental

When it comes to renting a car in the USA, Lamborghini URUS is a quick favorite of many people. The five-door SUV offers both comfort and convenience to its passengers and comes with roomy space to store your extra luggage. Apart from this, the automobile is equipped with heated seats and massagers, which ease your achy muscles during the journey. With 641 hp, the car glides smoothly through hills and also keeps you safe on slippery roads.

Ferrari 488 Italia Spider
Rental Name: Gotham Dream Cars

The Ferrari 488 Italia Spider is for all those who would want to turn their road trip into a special occasion. Between its comfortable seats and ample leg space, the car is also packed with a 4.5L V8 engine which propels easy navigation. In addition, if the weather is right, you can also put the top down to enjoy the countryside scenery.

Audi R8 Spyder
Rental Name: Prestige Luxury Rentals

The Audi R8 Spyder is powered by a 5.2L V10 engine, providing better maneuverability along the turns on the road. The car is loaded with diamond-stitched leather seats, a wide dashboard, and plenty of headroom, making the journey comfortable. With rental prices starting from $1,195, this four-wheeler pleasantly surprises users with a dynamic drive that is powerful and precise at the same time.

Rolls Royce Dawn Convertible


Rental Name: Auto Exotic Rental

Rolls-Royce is an iconic car brand that needs no introduction. The company has carved a niche for itself by manufacturing comfortable and classy automobiles, which are luxury personified by all means. The Rolls Royce Dawn Convertible takes the legacy forward, which wins praise for its powerful V12 engine, heated leather seats, and stylish exterior. The vehicle is also equipped with a convertible roof which can be pulled down to enjoy the view.
Have you read?
Largest Hotel Chains in the World, 2023.
Best Residence by Investment Programs for 2023.
International Financial Centers Ranking, 2023.
Best Citizenship by Investment (CBI) for 2023.
The World's Most Valuable Unicorns, 2023.
---
Add CEOWORLD magazine to your Google News feed.
---
Follow CEOWORLD magazine headlines on:
Google News
,
LinkedIn
,
Twitter
, and
Facebook
.
---
Thank you for supporting our journalism. Subscribe here.
---
For media queries, please contact:
info@ceoworld.biz
---
Tags :
Chairman Insider
Chief Delivery Officer Insider
Chief Design Officer Insider
Chief Development Officer Insider
Chief Digital Officer Insider
Chief Product Officer Insider
Chief Quality Officer Insider
Chief Remote Officer Insider
United States Insider