Top 5 Most Luxurious Houses In Toronto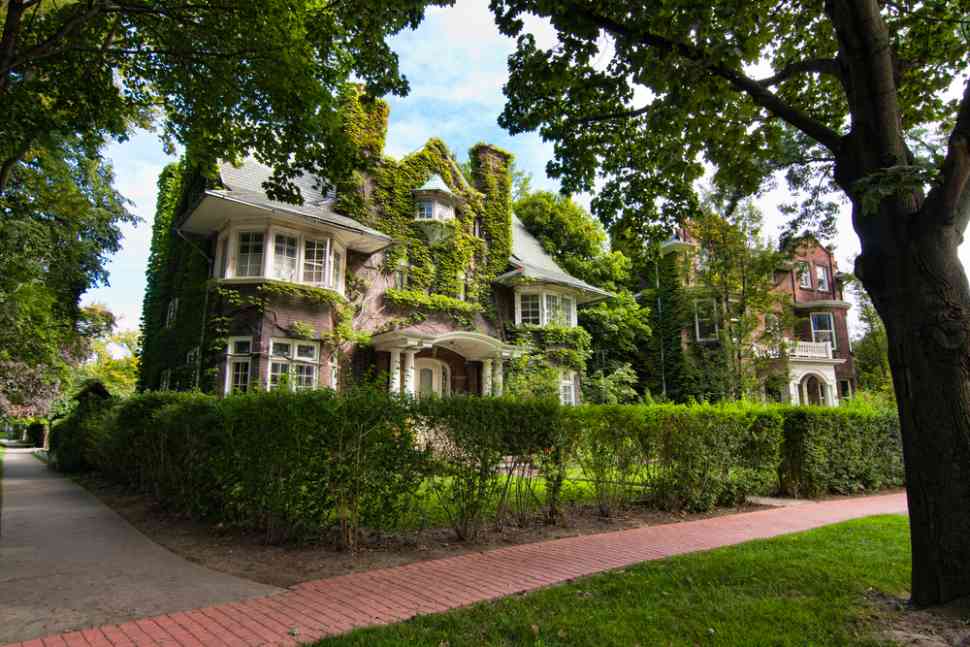 Toronto is among the warmest cities in Canada. The financial capital of the country generates about one-fifth of its GDP. So, you have adequate opportunities to make money in Toronto. You'll find open parks and schools within a stone's throw of downtown. Toronto's multicultural identity with its economic stature makes it a truly cosmopolitan city. All in all, Toronto is one of the world's most livable cities. Here's the list of the most luxurious houses in Toronto:
8 High Point Rd
Estimated Worth – $19,998,888
Size: 87,120 sq. ft. (lot)
Bedrooms: 6+2
Bathrooms: 15

A stunning circular driveway welcomes you into this top-end property. The designs in the interior are pretty intricate and are designed with lots of attention to detail. Apart from the bedrooms, this home also has a fully-equipped kitchen, an indoor pool, a lavish master suite, and a spacious basement. This house will effectively protect against the elements and last for centuries thanks to the stone exterior and steel roof. It is a fantastic investment for a lifetime.

194 Roxborough Road
Estimated Worth – $21,500,000
Size: 24,112 sq. ft. (lot)
Bedrooms: 4+2
Bathrooms: 8

This plush estate situated in Prime Rosedale offers splendid hillside views through its glass walls. It has extraordinary marble flooring in all the rooms. The wood components and supreme colors create the perfect contrast in the interior. You can unwind at the spa or in the pool. You can park several cars in the private garage. Many rooms have all the elite features you may want. An elevator can take you to any of the five stories of this luxurious property.

138 Dunvegan Road
Estimated Worth – $22,300,000
Size: 13,920 sq. ft. (lot)
Bedrooms: 5+2
Bathrooms: 12

This is among the most stylish properties in Toronto. You'll find every deluxe element of modern living. There's no shortage of amenities in this magnificent property. The private gym, outdoor pool, and spa help you take care of your health and wellness. You can maintain an organized wine collection in the wine cellar and have a bottle suitable for every occasion. You also have a library to maintain your book collection. The well-landscaped garden would be the ideal place to read these books. You'll also have an elevator to easily access all these brilliant amenities.

85 The Bridle Path
Estimated Worth – $22,900,000
Size: 106,253 sq. ft. (lot)
Bedrooms: 8+1
Bathrooms: 11

It was built originally as a castle. After making some modifications, this opulent property now adds to the grandeur of Toronto's most spectacular neighborhood. The interior has the right balance of glass, stone, and wood and gives off ancient vibes reminiscent of the awesome balls held in these rooms. It has everything a majestic house has – the finest appliances, ostentatious decorations, and handcrafted pieces. Like most lush homes, it has its own wine cellar. You can also enjoy skating in the private skating rink! So, even though the foundations are age-old, it has everything you'll need in a modern luxury home.

71 The Bridle Path
Estimated Worth – $32,000,000
Size: 87,127 sq. ft. (lot)
Bedrooms: 5+4
Bathrooms: 13

The imposing fence surrounding this grand property provides all the separation and security you need. So, you can savor your breakfast in the garden or play some tennis on the private tennis court without any disturbance. You can sunbathe in the outdoor pool or relax in the superb indoor pool if the weather is bleak or whenever you feel like it. If you are into grooming, the two-story salon is just what you need. The bifurcated stairs made of handcrafted iron are as extravagant as they come. The cathedral ballroom is a perfect host for VIP parties. The two-story suite is adequately large. All of this makes it Toronto's most expensive home.
Have you read?
3 Ways to Win Over Digital Natives With Physical Marketing by Rhett Power.
Self-Awareness: Cultivating This Key Characteristic of Successful Salespeople by Rana Salman.
The 5 Biggest Mistakes Leaders Make When Conflict Surfaces, and How to Avoid Them by Penny Tremblay.
Highest-Paid Biopharmaceutical CEOs in the United States.
4 Reasons Bulgaria is an Up-and-Coming Business Destination by Valentino Danchev.
---
Add CEOWORLD magazine to your Google News feed.
---
Follow CEOWORLD magazine headlines on:
Google News
,
LinkedIn
,
Twitter
, and
Facebook
.
---
Thank you for supporting our journalism. Subscribe here.
---
For media queries, please contact:
info@ceoworld.biz
---
Tags :
Canada Insider
Chief Revenue Officer Insider
Chief risk officer Insider
Chief sales officer Insider
Chief science officer Insider
Chief security officer Insider
Deputy general manager Insider
Director Insider