The Top 5 Tallest Buildings In The World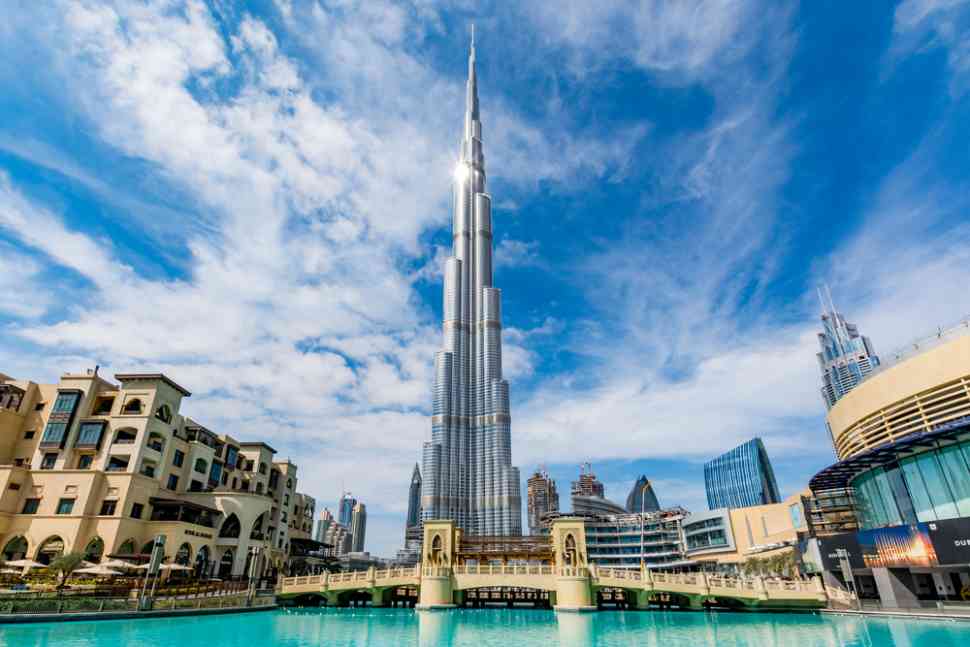 During the first Industrial Revolution, Chicago, Detroit, New York, and Philadelphia were the major industrial hubs in the US. Taller buildings became a necessity here as real estate prices were booming. A 10-storeyed building was also considered a skyscraper back then. Flash-forward a couple of centuries, and architectural progress has allowed us to construct imposing structures that are far taller. Below are some of the tallest buildings one can admire:
Lotte World Tower, Seoul, South Korea
Height: 1,819 feet (554.5 m)
Floors: 123
Purpose: Hotel and Offices
Completed in: 2017

Lotte World Tower is the tallest building in South Korea and the fifth tallest building in the world. The top 10 floors of the building consist of a rooftop café and similar places of public entertainment. And the lowest six stories are underground. It is mainly made of apartments, offices, and retail spaces and also has an observation deck. It also has extraordinary facilities like a 7-star luxury hotel. Not something you'll find in most high-rise buildings. Its unique architectural design adds to the aesthetics of the building. But it isn't just about looks – it can withstand earthquakes on the Richter scale of 9 magnitudes.

Ping An Finance Center, Shenzhen China
Height: 1,965 feet (599 m)
Floors: 115
Purpose: Offices
Completed in: 2017
33 fast double-decker elevators

Ping An Finance Center is the fourth-tallest building in the world and the second-tallest building in China. It features many buildings that include many apartments, a conference center, a hotel, and some upscale retail areas. Its observation deck is at an altitude of 562 m. This makes it the highest observation deck in the world – an honor it shares with the Shanghai Tower. Its façade is the largest stainless steel facade in the world since 1,700 tons of 316L stainless steel were used for its construction.

Makkah Royal Clock Tower, Mecca, Saudi Arabia
Height: 1,972 feet (601 m)
Floors: 120
Purpose: Hotel, Religious place, Residences, Retail
Completed in: 2012

Makkah Royal Clock Tower is the third tallest building in the world, and its clock is the largest in the world. It was built as part of the King Abdulaziz Endowment Project. It is within the Abraj Al-Bait complex, which is made up of seven skyscrapers and offers grand accommodations for Muslims visiting the city during the Hajj. Its amenities include an Islamic museum, a mall, a meeting center, an observation deck, and apartments that can accommodate 10,000 people. Thanks to elevator solutions, 75,000 people can exit all seven buildings at the same time. All 96 elevators of this tower travel at six m/s!

Shanghai Tower, Shanghai, China
Height: 2,073 feet (632 m)
Floors: 128
Purpose: Hotel and Offices
Completed in: 2015

Shanghai Tower is the runner-up on this list. It is part of the Lujiazui Finance and Trade Zone. It looks like nine cylindrical buildings stacked on each other. The curved façade looks beautiful and gives the building its spiral form. The inner layer of the glass and see-through facade encloses each one of the 128 floors. It features several kinds of buildings, such as a hotel, observation deck, restaurants, and the sky lobby. For better energy efficiency, these are all divided into zones for leisure, office, and retail use.

Burj Khalifa, Dubai, United Arab Emirates
Height: 2,717 feet (828 m)
Floors: 163
Purpose: Hotel, Offices, Residential
Completed in: 2010

Burj Khalifa is the tallest building in the world as of yet. However, the Jeddah Tower will push it to the second spot when its construction is completed in a few years. Burj Khalifa has become an iconic landmark ever since its construction got over in 2010. It includes several buildings such as the condominium, hotels, observation deck, park, and shopping mall. You can use any of the 58 elevators that travel at an impressive top speed of 10m/s.
Have you read?
Greatness: What Is It? What Does it Take to Achieve It by Leo Bottary.
Corporate tourism in NYC by a charter bus.
The highest-paid tech CEOs in the United States.
How to Use PR to Grow Your Business by Adrienne Wojtaszek.
The Three Most Important Qualities for Effective CEOs and All Leaders by Rabbi Daniel Cohen.
Tags :
Board Of Trustees Insider
Chief Business Advisor Insider
Chief Business Development Officer Insider
Chief Business Officer Insider
Chief Commercial Officer Insider
General Counsel Insider
General manager Insider