How To Obtain Dual Citizenship In Fiji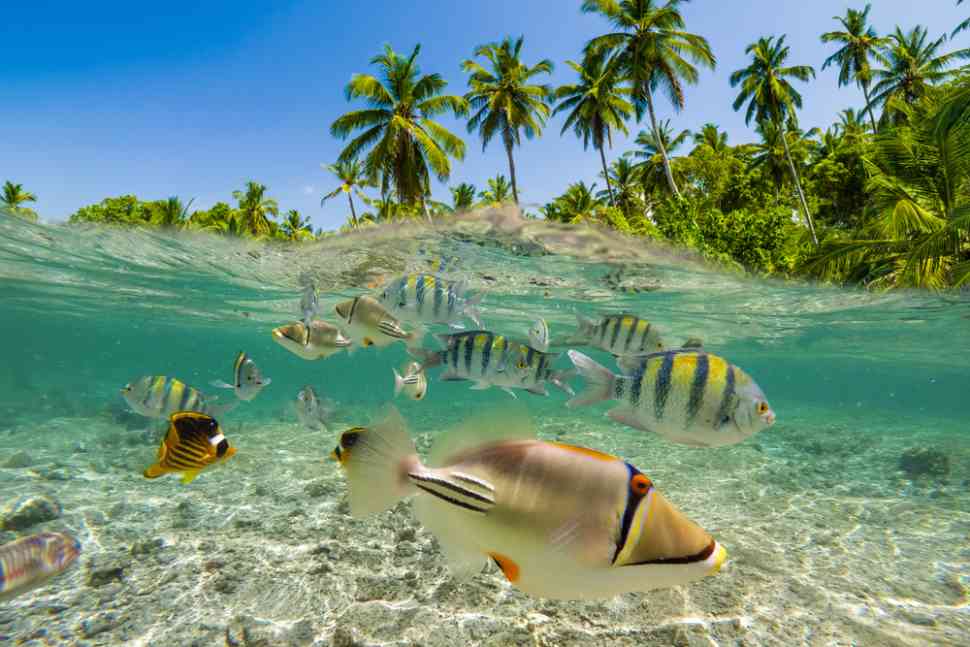 Amidst the vast arena of the Pacific Ocean lies a beautiful island country by the name of Fiji. Home to over 800,000 multi-ethnic people, the nation is known for its vast benefits. What many people are still not aware of is that the Fiji government permits dual citizenship. Launched in April 2009, the dual citizenship program of the country has seen the footprint of many immigrants and investors. The article below uncovers some crucial points regarding the program in detail.
Who Can Apply For Citizenship in Fiji?
Fijian citizenship is open to all people, including students and investors. However, like all other countries, there are certain norms to follow when it comes to living in the island nation, some of which are discussed below.
Visitors or travelers who are in the country for a short duration are either visa-exempt or need a visitor visa. The visa application process in Fiji takes place through the visa consulate, where visitors are required to submit their details of arrival and departure.

If foreign workers are interested in working in Fiji, then first, they need to secure a job from a local employer. Fiji government allows various work permits from armed forces to skilled contract workers, making it easier for people to take up work.

Potential candidates who aim for higher education in Fiji require a study visa first, provided the study duration is 12 months or less. In case the stipulated period for gaining education is more, then a security bond is required.
What Options Does Fiji Offer To Investors?
For investors or immigrants who have plans to operate a business or invest in the economy, there are particular prerequisites to follow first. This includes submitting a business proposal to the Fiji Trade and Investment Bureau post, for which an investor visa is issued. In general, there are two types of permits issued by the Fiji government:
Three-year permit


Investors can obtain a three-year permit for an investment of 500,000 Fijian dollars or US$240,686.

Seven-year Permit


On the other hand, the seven-year permit is done when the investor is willing to contribute more than 500,000 Fijian dollars in business trade. All foreigners who wish to reside in Fiji can do so by obtaining citizenship of Fiji. Once you become a permanent resident of the country, you get the right to enjoy other provisions offered by the nation.
Dual Citizenship in Fiji
Fiji falls under the category of a handful of countries across the globe that provide dual citizenship. The government offers equal rights as a citizen to every child born within its geographical boundaries. Additionally, for these criteria to get fulfilled, at least one of the parents must be a citizen of Fiji.
In other cases, if a child is born outside Fiji, then he/she can become a citizen by registration at the time of birth. This same thing holds for foreign-adopted children too. However, for a child to legally gain Fijian citizenship, he/she must be present in the country for 3-5 years before application. Adults can also gain Fijian Citizenship by Registration, but there are certain conditions to be followed:
Interested applicants must provide proof of good character. 

Citizenship through marriage is granted to individuals who are in a marital relationship and lawfully abiding in the country for 3-5 years.

Foreign adults can also apply for Fijian citizenship through naturalization, provided they were present in the country for at least five years.
Fiji's dual-citizenship program also applies to all people who have acquired citizenship in more than one country. All these perks, such as the working atmosphere, natural habitat, and harmonious environment, make Fiji one of the desirable countries to live in.
Have you read?
Blocks to Effective Workplace Dialogue: Prioritizing Process Over Content by Dr. Roxy Manning.
Lessons to Carry Forward from Commencement by Robin Landa.
Innovative Approaches to Finance Management: Lessons from the Software Industry by Ankita Panwar.
Executive Pay: Top 8 Highest-Paid Hotel CEOs.
5 Key Stress Management Tips Every Leader and CEO Should be Using by Kristel Bauer.
---
Add CEOWORLD magazine to your Google News feed.
---
Follow CEOWORLD magazine headlines on:
Google News
,
LinkedIn
,
Twitter
, and
Facebook
.
---
Thank you for supporting our journalism. Subscribe here.
---
For media queries, please contact:
info@ceoworld.biz
---
Tags :
Chief software officer Insider
Chief solutions officer Insider
Chief strategy officer Insider
Chief sustainability officer Insider
Chief technical officer Insider
Corporate Executives Insider
De Facto Director Insider