How To Apply For An Austrian Golden Visa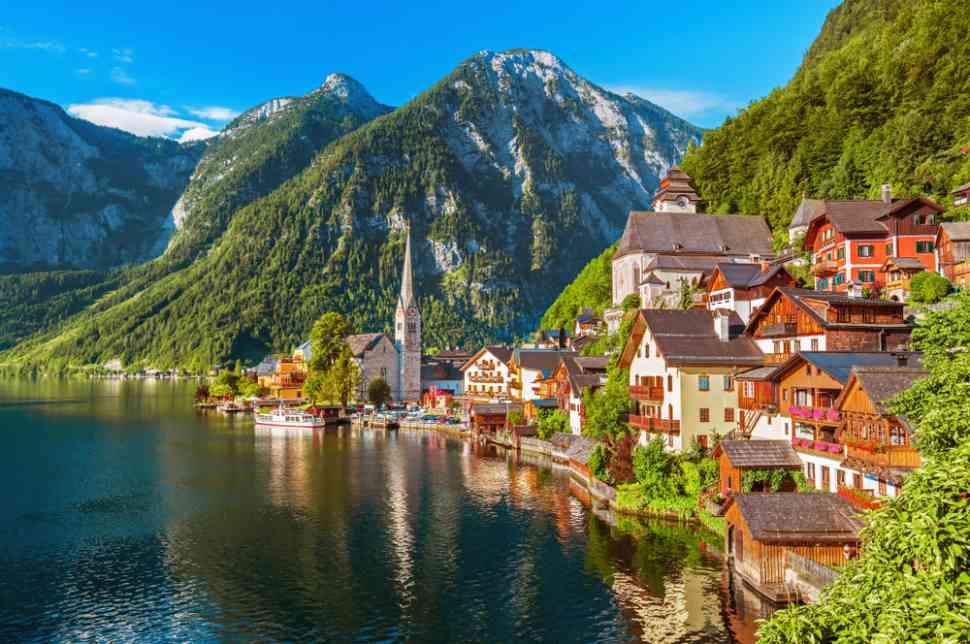 Austria has unique things to offer, which makes it different from other destinations in the world. The beautiful nation is often tagged as one of the wealthiest countries in Europe and enjoys the status of being an outstanding place for residence.
Thus, the Austrian Golden Visa program acts as the first step for all those aiming for citizenship in this bucolic landmass. The scheme acts as a catalyst for foreign applicants to actively invest in the economy and earn status as rightful citizens of the country.
A Basic Introduction
The Republic of Austria is gaining more and more prominence with each passing year as many immigrants are trying to settle in the country. Interestingly, the number of people acquiring a residence permit has nearly tripled over five years. But what makes the country a hotspot for investors?
To explain this, we need to look at other factors that dominate the nation, such as comfort, safety, and infrastructure. Not only this, but the capital city of Vienna constantly secures first place in city rating charts. Let us now check important pointers on how one can get official resident status in the country.
The Main Ways of Obtaining Residence Permits in Austria
The Austrian Golden Visa program allows foreign ex-pats and investors to contribute to the economy actively. However, in return for Austrian citizenship and a second passport, the investment made in the country must be significant and must help in creating jobs. For German-speaking people who are willing to take up gainful employment in the country, Austria offers permanent residence in more than one way. These are:
As a financially independent person.

By opening a company and creating jobs.

Providing employment.

Through higher studies.

Reuniting with the family.
How Much Minimum Investment Is To Be Made
Like most other schemes, the Austrian Golden Visa program also requires individuals to notch up certain investments. For starters, a minimum deposit of EUR 40,000 to liquid funds through a bank account is required. Apart from that, investors can donate € 10 million if made directly to business.
Also, if someone wants to contribute to the government development fund, then nothing less than € 3 million is accepted. The Austrian passport provides access to over 199 destinations, including the United States and the United Kingdom. The scheme also allows investors to live, work, travel, and study within the European Schengen zone.
What Is The Processing Time For The Visa?
Normally these types of visas take about six months to get approved. But in the case of Austria, the processing time has reduced significantly. All applicants who are planning to obtain citizenship in the country have to wait for one to three months for the application to get approved. And once the residence permit is issued, it must be collected in person from the issuing authority of the country.
Also, the residence permit is issued for one year initially and can be renewed after the tenure is over. Only after an applicant has spent ten years of legal residence and, in some cases, six years only then is it possible to acquire legal citizenship.
Perks of the Austrian Golden Visa Program
There are numerous benefits directed toward the investors who wish to contribute to the growing economy of Austria. First of all, the country provides bustling opportunities to people who want to establish residence through independent means. The program also earns marks for allowing citizenship eligibility after ten years of residence. From an attractive lifestyle and healthy environment to excellent transport, the Austrian Golden Visa is one of the best citizenship investment programs to opt for.
Have you read?
Largest Hotel Chains in the World, 2023.
Best Residence by Investment Programs for 2023.
International Financial Centers Ranking, 2023.
Best Citizenship by Investment (CBI) for 2023.
The World's Most Valuable Unicorns, 2023.
---
Add CEOWORLD magazine to your Google News feed.
---
Follow CEOWORLD magazine headlines on:
Google News
,
LinkedIn
,
Twitter
, and
Facebook
.
---
Thank you for supporting our journalism. Subscribe here.
---
For media queries, please contact:
info@ceoworld.biz
---
Tags :
Austria Insider
Chief software officer Insider
Chief solutions officer Insider
Chief strategy officer Insider
Chief sustainability officer Insider
Chief technical officer Insider
Corporate Executives Insider
De Facto Director Insider