How To Choose An International School For Your Kid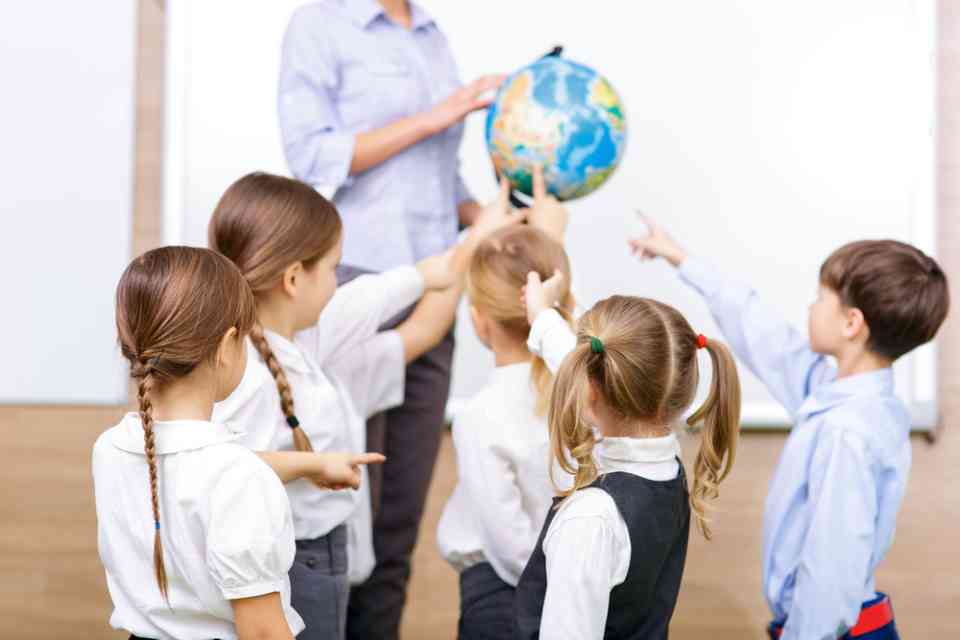 The life of an ex-pat isn't always as exciting as others assume. For someone who moved to a foreign country, an array of factors come into play to determine the quality of life. Among these issues, choosing an appropriate school for children is quite sensitive. And it is the same topic that shall be discussed today.
Popularly, ex-pats prefer international schools for their children. Many reasons underlie the popularity, including international curricula, non-emphasis on the native language, and infrastructural support. However, every international school is different, and you must carefully consider a few essential points to make the final decision.
In this article, let me enumerate five things you should consider:
What's in the curriculum
International schools usually follow two types of curricula: the national curriculum and the international curriculum. In the former, the school takes up curricula prevalent in British and American schools. In the latter, however, an international school usually instructs the curriculum under the International Baccalaureate (IB) program.
The curriculum choice depends on where you intend to stay in the future, whether your child will take national exams or the future university options for the child. Moreover, these curricula vary in their mode of instruction. An IB school usually intrusts through an inquiry-based approach, but the same may not be accurate for non-IB schools.
Beyond the curriculum
Extra-curricular activities are imperative not only for the child's active lifestyle but also for his career. Many senior schools and universities consider the candidate's academic and non-academic interests and performance.
Having a good track record in extra-curricular activities can boost your child's chances of securing a place in his favorite university. Also, it reflects the overall development of the child. Thus, consider what kind of extra-curricular activities are provided, such as technology, sports, and camping.
What's your budget
You must've heard of the steep fees charged by international schools. Moreover, several factors will have to be taken into account, such as location, quality of education, and brand name of the school.
China is home to the world's most expensive international schools, in Hong Kong and Shenzhen. In Europe, you can find a mix of both costly and cheap international schools. So, ascertain what your budget is.
The location of the school
The school's location plays a vital role in deciding how your child's daily life will be. If the school is in the city center, you can ensure an easy commute to and from school. Moreover, accessibility and resources are plentiful in the central parts.
There are international schools in the countryside, which may not be convenient to reach but offer a whole different learning atmosphere. Moreover, many of these international schools provide boarding facilities.
Your child's needs
The child's interest is at the top. You must consider what kind of educational environment the kid requires. Are they comfortable in the country? Can they converse in the local language? Do they have special needs requiring a trained staff? Is your child shy or outspoken? All kinds of things go on to determine which international school should be the best.
It is best you talk to the representatives of the schools and address your concerns with them. Have them present what they can offer and evaluate whether the same can benefit your child. Once you've made these assessments, you should go ahead and choose the school.
Have you read?
Largest Hotel Chains in the World, 2023.
Best Residence by Investment Programs for 2023.
International Financial Centers Ranking, 2023.
Best Citizenship by Investment (CBI) for 2023.
The World's Most Valuable Unicorns, 2023.
---
Add CEOWORLD magazine to your Google News feed.
---
Follow CEOWORLD magazine headlines on:
Google News
,
LinkedIn
,
Twitter
, and
Facebook
.
---
Thank you for supporting our journalism. Subscribe here.
---
For media queries, please contact:
info@ceoworld.biz
---
Tags :
President Insider
Senior Executives Insider
Senior Executives Officers Insider
Senior Partner Insider
Senior Vice President Insider
Shadow Director Insider
Trustees Insider