The Benefits Of Having A Portuguese Passport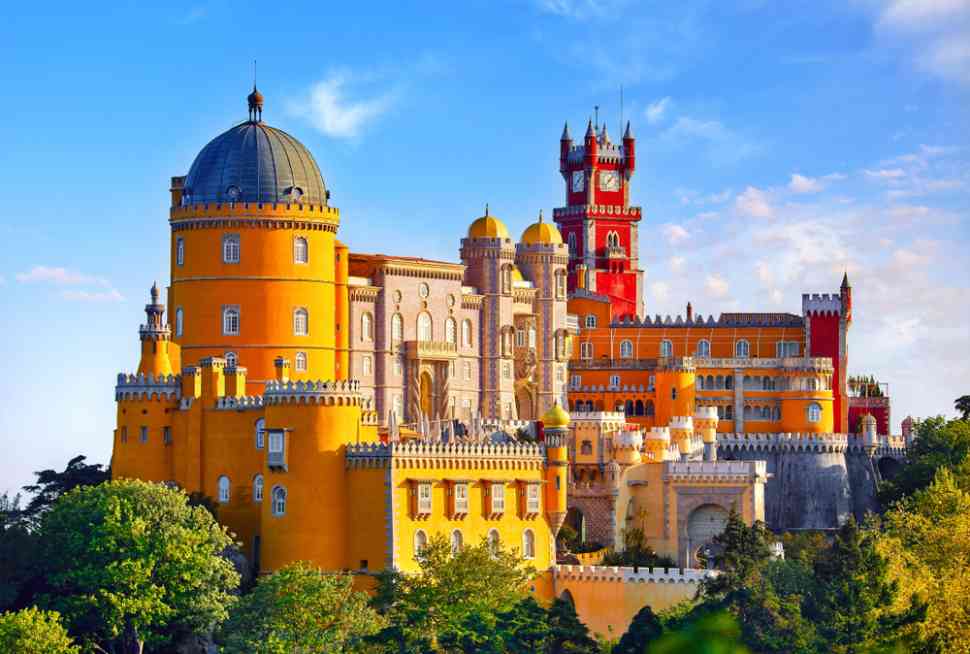 Portugal is known as one of the most energetic countries in the world. Home to compelling infrastructure, sun-soaked cities, and pearly beaches, the nation is also considered an ideal place for settling down. But what makes Portugal such an interesting place? The country offers a great quality of life to all its citizens. And the best part is residents don't need to have a Portuguese passport to enjoy all the perks provided by the nation. Let us now see the other benefits of having a Portuguese passport in detail.
How To Acquire Portuguese Passport and Citizenship?
Before we move and decode the several benefits of living in Portugal, let us look at how one can obtain a passport. Applicants interested in settling down in this beautiful country can apply for a passport if they meet the following criteria:
If they are married to a Portuguese citizen for over three years.

If they meet the age limit of 18 years and have legally resided in the country for six years.

Have proficiency in the Portuguese language.

If they are born abroad as the offspring of a Portuguese citizen.

Have parents who are legal residents of the country for five years and more after your birth.
Immigrants can also opt for investments in real estate, venture capital funds, and rehabilitation projects to obtain a Portuguese passport.
Benefits of Having a Portuguese Passport
Citizen Rights


Not many of us know this, but obtaining a Portuguese passport offers citizen rights to its rightful holders. This means the residents can participate in various study programs, access social security benefits, and work in Portugal. Apart from this, the citizens can also vote in the Portuguese elections and have access to travel to various countries across European Union.
Access To Quality of Life


As discussed before, Portugal offers all its citizens a great quality of life. The country ranks as the 14th most globalized country in the world. It thus is mostly opted by many individuals for settling down. From housing, environmental quality, and personal security to excellent infrastructure, there is everything a citizen can ask for. In addition, Portugal also enjoys a stable political climate. It is fringed with several tourist spots and exotic beaches, making it worth visiting.

Freedom of Mobility


The list of perks offered by the Portuguese passport does not end here. The right to live in Portugal provides access to live, travel and work in all 27 European countries. Portuguese citizens have a shorter waiting time when entering the European Union. This proves a major advantage for frequent travelers, who can enter many countries without restrictions.

Residency Requirements Become Minimal


The flexibility offered to Portugal's citizens is unparalleled compared to other countries. The people who acquire citizenship have no prior requirements that state they have to live in the country to maintain residential status. This means once a Portuguese passport is obtained, you can maintain the same while living in other nations. Also, you enjoy all benefits of being an EU citizen even when not physically living there.

Tax Benefits and Access To Healthcare System

All those who reside in Portugal for more than a period of 183 days are eligible to pay tax through the Non-Habitual Residence Program. One of the program's major benefits is that it offers a beneficial tax environment to citizens with a golden visa. Also, Portuguese residents enjoy the country's high-quality healthcare system, which comes across as a major perk.
Have you read?
Leadership For A New Era: Build Your Own Table, Offer Everyone A Seat by Prof. Durreen Shahnaz.
We're Nearing a Recession, and Why That's a Good Thing by Bryan M. Kuderna.
Temptation Bundling: The Secret to more joy for hybrid workers by Sasha D'Arcy.
How to Make a Change in Your Boardroom's Culture by Shireen Muhiudeen.
How can Loyalty Schemes help your Brand by Achille Traore.
Tags :
C Suite Insider
C-level Executives Insider
C-Suite Executives Insider
C-Suite Leaders Insider
CEO Excellence Insider
CEO Peer Advisory Insider
Successful People Insider
Ultra High Net Worth individuals Insider
Ultra Rich Insider
Ultra Wealthy Insider