European Countries That Offer Residence By Investment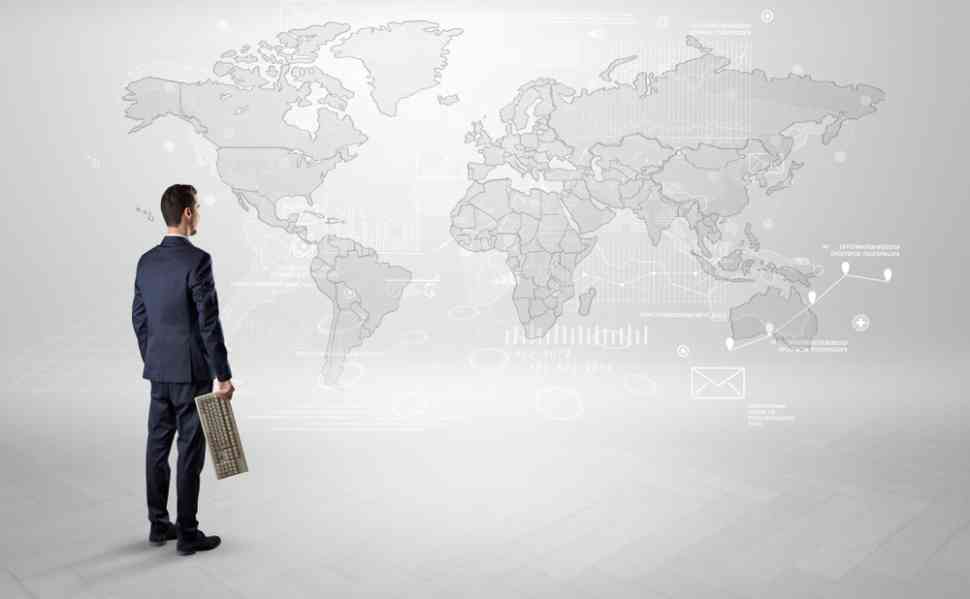 Europe is a popular destination when it comes to settling down. Reason? There are many starting from climate, economy, prestigious education, medical benefits, and a booming job sector. To make matters easier for investors, many countries in the European region are now offering residence-by-investment programs. A major benefit of this scheme is that it allows people to access the Schengen zone and receive tax benefits simultaneously. So, in this article, we will highlight the names of the countries that provide residence permits.
Portugal
Portugal is often voted as one of Europe's best places to live. The nation is dominated by a beautiful infrastructure and natural wonders and also offers visa-free access to the Schengen region. Investors who get residency in the country are also entitled to Portuguese citizenship after five years of continuous living. Some of the fastest ways in which a person can get Portuguese residency are as follows:
Buy a property worth €500,000.

Invest €350,000 in historic buildings or buy shares of Portuguese companies worth €1,000,000.

Contribute at least €350,000 to research and development.

Start a company and employ at least ten people.
Malta
Malta provides investors with cosmopolitan opportunities, making it a hub for most immigrants. People who get residency in the country have access to the Schengen countries. Apart from this, the ease of doing business in the locale and tax optimization benefits make the nation a perfect pick for high-net-worth individuals. Getting residency in Malta is easy as you only need to purchase property worth a minimum of €9600 per year.
Austria
Austria is one of the most highly developed destinations in Europe. The nation is tagged among the richest countries on the continent and is marked by excellent infrastructure and economic prowess. The nation is different from others because it provides high-quality education, a booming medical sector, and prospects of obtaining citizenship in an EU country. Although Austria does not encourage investment programs, only financially independent people have the right to live there. The same is the case with residence permits, as they are issued for a year and then extended based on the income proof you provide.
Greece
There are several reasons why investors nowadays are willingly choosing Greece as their permanent abode. Well, for starters, those unaware of the benefits, let us get the brass stacks straight. Investors who get residency in Greece can travel to the Schengen countries with visas, open a European bank account and get Greek citizenship in 7 years. Although all these come with an investment option, the multiple benefits offered by the nation weigh them out. Also, the Greek residency status is first issued for five years and then after every five years.
Spain
Spain is another beautiful European country dominated by a mild climate, excellent infrastructure, and burgeoning career growth. All these reasons are enough to catapult investors into the nation. A residence permit in Spain takes nearly three months to get issued and is valid for two years. However, there are a plethora of investment options to choose from:
Investors can contribute an amount of €500,000 to real estate or purchase shares of Spanish companies worth €1,000,000.

You can open a bank account with a deposit of €1,000,000 or more.

Government bonds worth €2,000,000 can also be purchased.
Switzerland
When we name beautiful locales across the world, Switzerland is one country that immediately comes to mind. The nation is known for its political and economic stability, which makes it a hub for financially independent people. No investments are required to gain a residency permit in Switzerland, so the income must come outside the country. Also, it takes about six months to get residency status in the country, which is renewed annually. And for all those looking for citizenship in this beautiful land, there is a wait time of approximately 12 years.
Have you read?
3 Ways to Win Over Digital Natives With Physical Marketing by Rhett Power.
Self-Awareness: Cultivating This Key Characteristic of Successful Salespeople by Rana Salman.
The 5 Biggest Mistakes Leaders Make When Conflict Surfaces, and How to Avoid Them by Penny Tremblay.
Highest-Paid Biopharmaceutical CEOs in the United States.
4 Reasons Bulgaria is an Up-and-Coming Business Destination by Valentino Danchev.
---
Add CEOWORLD magazine to your Google News feed.
---
Follow CEOWORLD magazine headlines on:
Google News
,
LinkedIn
,
Twitter
, and
Facebook
.
---
Thank you for supporting our journalism. Subscribe here.
---
For media queries, please contact:
info@ceoworld.biz
---
Tags :
Austria Insider
Europe Insider
Greece Insider
Malta Insider
Portugal Insider
Spain Insider
Switzerland Insider
Vice Chairman Insider
Vice Chairwoman Insider
Vice president Insider
Wealth Advisor Insider
Wealth Consultant Insider
Wealth Manager Insider