Top 5 Biggest And Most Luxurious Houses In The World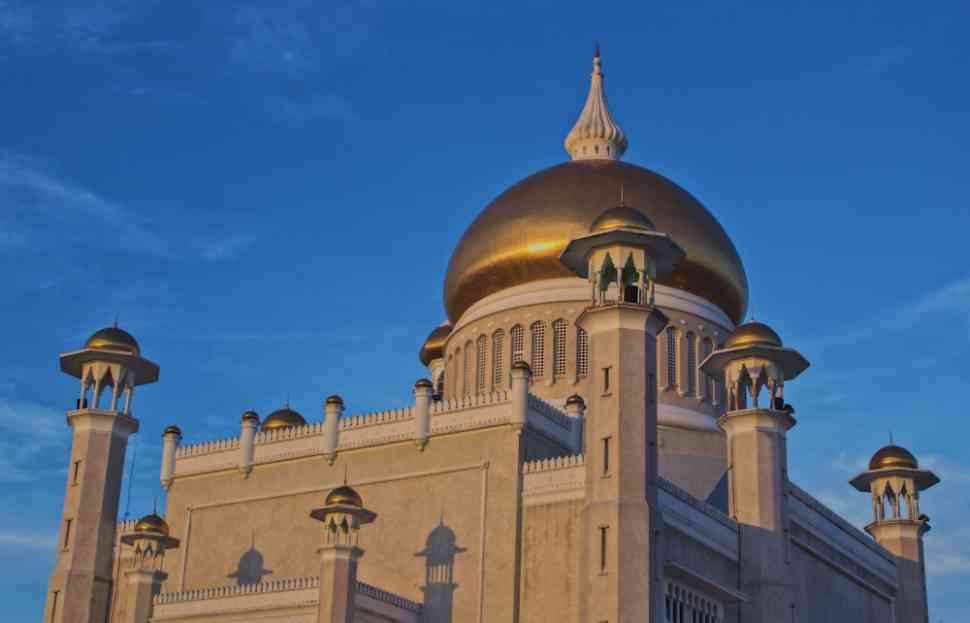 Houses are more than just buildings where people live – they are symbols of wealth, success, and prestige. Owning a luxurious home is a sign that you have completed important financial goals, and it comes with all the trappings of a lavish lifestyle – from opulent furnishings to private pools.
The biggest homes attract attention. Their size contributes to the opulent lifestyle of the owners, who often enjoy the finest amenities and services that money can buy. These residences are usually located in the most desirable locations, such as overlooking a golf course or a private beach. The most prominent homes can span thousands of square feet, and their owners often have the resources to staff them with a full-time staff of servants. This allows the residents to live a life of leisure, with all their needs taken care of by others. For those who can afford it, the most significant homes in the world offer the ultimate luxury of living. Beyond their magnificent structure, these top x houses offer state-of-the-art architecture and dream-like living status.
Istana Nurul Iman Palace – Brunei
The Istana Nurul Iman Palace is truly a sight to behold. As one of the greatest homes in the world, this Brunei palace spans an impressive 2.15 million square feet. No detail has been spared in constructing this residence, from its glorious exterior to its lavish interior.
The palace's exterior is adorned with intricate patterns and carvings, while the interior is no less opulent. The massive main hall is decorated with crystal chandeliers and expensive works of art. At the same time, the many bedrooms and bathrooms are fit for royalty. No expense has been left out in constructing this lavish palace, which is a fitting home for the Sultan of Brunei and his family. If you ever have the opportunity to see this fantastic palace, you will be truly amazed by its size and splendor.
Antilia – Mumbai, India
Antilia is a 27-story skyscraper on Altamount Road in South Mumbai, India. It is owned by Mukesh Ambani, an Indian businessman and the chairman of Reliance Industries. The building is named after the mythical island of Antilia in the Atlantic Ocean. Antilia has a total floor area of 400,000 sq. ft., making it one of the most sizeable homes in the world.
The building includes a six-story garage, a health club, a ballroom, a 50-seat theater, three stories of hanging gardens, and a helipad. The exterior of the building is made up of glass and steel, and the interior is decorated with marble and other luxurious materials. The building has been designed to withstand earthquakes and has a water supply and power generator.
Biltmore Estate – Asheville, North Carolina
The Biltmore Estate is among the most significant homes in the world, boasting 178,926 square feet of living space. This massive home is located in Asheville, North Carolina, and features an array of amenities that are fit for royalty. Visitors can explore the home's many rooms, including the massive great room, the cozy library, and the opulent dining room.
From its majestic entrance to its many luxurious bedrooms and bathrooms, the Biltmore Estate is truly a sight to behold. Outside, the estate is just as impressive, with its sprawling grounds, manicured gardens, and stunning views of the surrounding mountains. Whether touring the home or enjoying a meal at the on-site restaurant, the Biltmore Estate is an experience you won't forget.
Safra Mansion – Sao Paulo, Brazil
Safra Mansion is one of the biggest homes in the world, boasting over 117,000 square feet of living space. This massive home is in Sao Paulo, Brazil, with plenty of amenities to keep its occupants comfortable and entertained. Safra Mansion is the epitome of luxury and excess and will impress any visitor.
The home's exterior is just as impressive as the interior, with a sprawling lawn, manicured gardens, and a private entrance to the house. The home has dozens of bedrooms and bathrooms, a movie theater, a game room, indoor and outdoor swimming pools, and much more.
Witanhurst – London, England
Witanhurst is one of the biggest homes in the world, spanning 90,000 square feet. This palatial estate is in London, England, and features an opulent interior with luxurious finishes. There are numerous bedrooms, bathrooms, living spaces, dining areas, a grand staircase, chandeliers, and fireplaces.
The property also boasts a private cinema, gym, sauna, and indoor pool. Outside is a beautifully landscaped garden with a terrace and outdoor seating area. Witanhurst is truly a one-of-a-kind home that offers the ultimate luxury and privacy.
Have you read?
Philosophy's Role in Enhancing Human Decision-Making in an AI-Driven World by Lisa Gable.
How to create a people-first culture that retains talent by Jade Green.
Difficult Conversations: We can work it out by Shantha Mohan Ph.D.
5 ways to use the summer holidays to create better habits that stick by Donna McGeorge.
Using Our Attention to Improve Collaborative Performance by Grayson James.
---
Add CEOWORLD magazine to your Google News feed.
---
Follow CEOWORLD magazine headlines on:
Google News
,
LinkedIn
,
Twitter
, and
Facebook
.
---
Thank you for supporting our journalism. Subscribe here.
---
For media queries, please contact:
info@ceoworld.biz
---
Tags :
Asia Insider
Chief Revenue Officer Insider
Chief risk officer Insider
Chief sales officer Insider
Chief science officer Insider
Chief security officer Insider
Deputy general manager Insider
Director Insider
Europe Insider