Top 5 Underrated Cities To Visit In Germany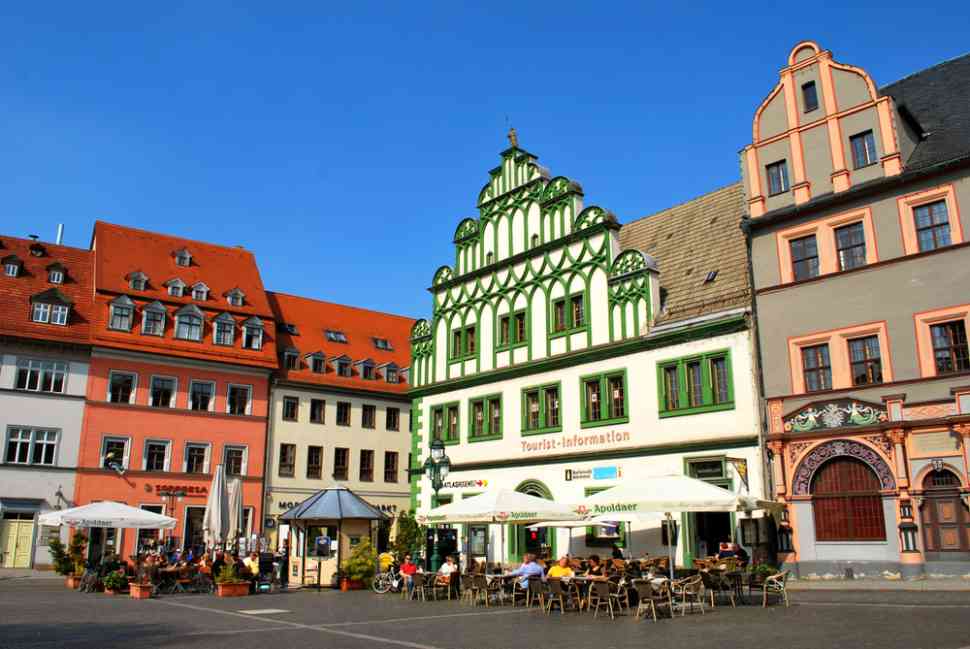 Germany is one of the most important industrialized and developed countries in Europe. Its history is huge, and its culture is known through personalities such as the musical artists Beethoven and Bach. What we notice, of course, is that most of its visitors do not particularly choose the smallest cities in Germany. Today we will try to change that and mention five underrated and impressive cities in Germany.
Weimar

Weimar is a small town in the state of Thuringia in Germany. It is a city of great philosophers and composers, as it has been characterized, thanks to Goethe, Schiller, and Nietzsche, artistic personalities who lived and created in Weimar. In this city, in 1919, the 1st Constitution of Germany was created.
For this reason, this city is also known to us as the Weimar Republic. The Bauhaus architectural and artistic school was founded by the architect Walter Gropius. The value of this school lies in the fact that it will be an inexhaustible source of inspiration and influence on Contemporary Art. Although a small town, the number of museums and monuments is impressive.

Hanau

Hanau is in the state of Hesse in Germany and is a unique city. It is a city with an interesting history, which began with a small castle. In the castle – which belonged to a noble family called "Hanau" – a small village was created and later the Town (Old Town) in 1303. What shocks us is that during the Second World War, this city was almost completely destroyed, especially the old buildings.
However, it was able to be recreated. What is worth noting, of course, is that this city is the birthplace of the famous authors of traditional fairy tales, The Brothers Grimm. Because of this exciting history and even more, it is worth traveling to the city of Hanau.

Passau

Passau, or the "City of Three Rivers," is located in the federal state of Bavaria, on the border with Austria. A city with excellent baroque and Gothic architecture, which will amaze you with its narrow streets and historical monuments. What will excite you most is that it is a city where three rivers meet, the Danube, the Inn from the south, and the Iltz from the North.
Summer is the best time to visit. During this season, there are several river cruises, and you will have the opportunity to visit the rivers and admire their beauty. Do not forget, however, to visit the cathedrals of Passau, such as the Church of St. Stephen. Your stay there will definitely leave you breathless.

Worms

Another city that we should highlight in this article is Worms, the oldest city in Germany. This city is located on the Bank of the Rhine River and belongs to the state of Rhineland – Palatinate. This is probably the oldest city in the country because there have been discovered tombs that date back to the Bronze Age. In fact, it is for this reason that Worms participates in the European network with the "oldest cities in Europe."
It is another destination worth visiting because you will be able to admire the urban planning of a city built by the Romans. Important personalities such as Charlemagne had chosen Worms as their city of residence. As in every other city in Germany that we have mentioned, the cathedrals are the masterpieces of the city.

Trier

The Last City that we will mention as an underrated and impressive city in Germany is Trier. This city, just like Worms, belongs to the state of Rhineland-Palatinate and is located on the banks of the Moselle River. This city may be familiar to you because it was there that the German Karl Marx was born.
The sights in this city are many, from museums and temples to monuments, such as Porta Nigra. A city with a history that reaches back to the Neolithic era deserves to be included in your travel destinations list.
In this article, therefore, we saw five cities in Germany that are equally important, beautiful, and worthy of visiting. I hope you choose them for your next trip!
Have you read?
3 Tactics to Ensure Your Next Big Strategy Actually Succeeds by Scott Seiffer.
Dispelling the Office Return Mandate Myth: The True Path to Junior Staff Success by Dr. Gleb Tsipursky.
Why Gold is the Safe Bet by Darrell Martin.
How Can Metrics and Professional Development Work Together by Paula Halewski.
For the new generation of CEOs, insight by Michael Kaufmann, the former CEO of Cardinal Healthcare company by Olga Artemenko.
---
Add CEOWORLD magazine to your Google News feed.
---
Follow CEOWORLD magazine headlines on:
Google News
,
LinkedIn
,
Twitter
, and
Facebook
.
---
Thank you for supporting our journalism. Subscribe here.
---
For media queries, please contact:
info@ceoworld.biz
---
Tags :
Europe Insider
Germany Insider
President Insider
Senior Executives Insider
Senior Executives Officers Insider
Senior Partner Insider
Senior Vice President Insider
Shadow Director Insider
Trustees Insider