Learn Everything About Spain Golden Visa Program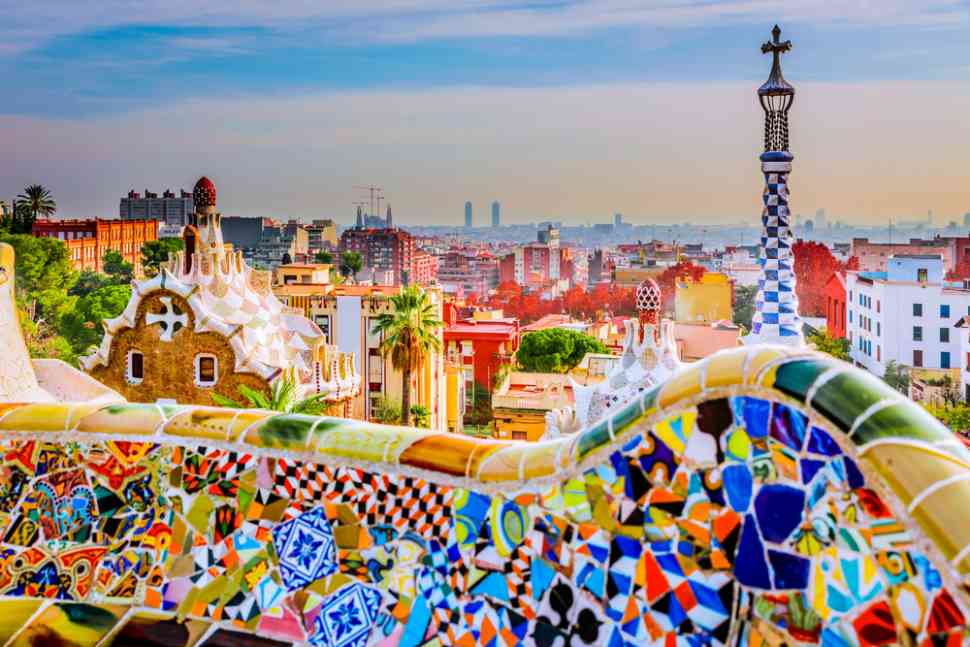 An investment visa or Golden Visa is an opportunity for individuals looking for better overseas prospects. The primary ways in which any person can get access to a golden visa are either through donation or investment. Like many countries, Spain has also introduced a Golden Visa program for high-net-worth individuals. The country, primarily known for its world-class beaches, rich history, and high living standards, has recently seen a high influx of ex-pats and investors. So for all those looking for a chance to live in Spain, the blog below will come across as a significant rulebook.
What Is Spain's Golden Visa? 
As with many countries today, the Spanish government launched the Golden Visa Program in 2013 to get the attention of investors and high-net-worth individuals alike. One of the program's main features is that the interested applicants do not have to live in the country for a minimum period. The Spanish government allows you to issue a resident card for one year, after which you can extend it every five years. Applicants are also entitled to permanent residency if they are willing to live in Spain for at least five years.
Why Apply For Spain Golden Visa?
The Golden Visa program of Spain has proven to be a great success until now. Since the program was launched, the country has welcomed immigrants from Russia, Brazil, India, Venezuela, and Ecuador, which is an incredible feat. Also, if statistics are to be believed, then between January to June this year, more than 800 applications were accepted by the government. What contributes to the success of this program is fast processing and transparency. Applicants can easily understand the straightforward process without encountering any significant complications. Other benefits of the program are:
Getting access to the European rights under which one can live and study.

Spain is known for its political and financial security, which makes it a safe country to relocate to with your family.

Once you lay your hands on the Spain Golden Visa, accessing other countries in the Schengen area becomes more manageable.

Renewing the temporary residency is relatively easy since one has to visit the country once a year to keep it valid.
What Are The Eligibility Criteria For Spain Golden Visa Program
The eligibility criteria for Spain Golden Visa Program are very simple. Any person outside of Europe is welcomed into the country, provided they are willing to make the required investment. Due to this very fact, the golden visa program has been among the most successful residency-by-investment options available today.
Requirements For Spain Golden Visa Program
The Spanish government only considers you for permanent residency when you live in the country for five years. However, if, in any case, you need to go out of the country, you should spend at most 11 months, or you will not be eligible for permanent residency. The following are the golden visa requirements:
The age limit for applicants is 18+.

People interested in applying for a golden visa must have a clean criminal record.

Having a valid medical insurance policy is also mandatory.

The applicant should afford to live in the country and be ready for a financial contribution.
Who Are Included In Visa Program?
The applicants' family members are also eligible for the golden visa program. These include primary dependents such as:
Spouse

Children below the age of 18. Adult children are also considered for the visa if they depend on their parents due to mental or health conditions.

Elderly parents of the dependent.
The Spain golden visa is only valid for a year. During this period of 365 days, one has to enter Spain and exchange the visa for a residence permit, which has a total validity of two years. Also, residents can renew their permits without limit but with a minimum investment in real estate, public debt, companies, and stocks.
Have you read?
Rebranding for all the right reasons by Charlene Gervais.
3 Ways CEOs Can Create a More Resilient Workforce by Bjorn Reynolds.
The Number One Question Leaders Are Not Asking That Will Change the Game When They Do by Stef Ziev.
What Leadership Skills in the 21st Century Leaders Need by Prof. M.S. Rao, Ph.D.
CEO Spotlight: Bhaktraj Singh, CEO of Hazelton Group.
---
Add CEOWORLD magazine to your Google News feed.
---
Follow CEOWORLD magazine headlines on:
Google News
,
LinkedIn
,
Twitter
, and
Facebook
.
---
Thank you for supporting our journalism. Subscribe here.
---
For media queries, please contact:
info@ceoworld.biz
---
Tags :
Chief Revenue Officer Insider
Chief risk officer Insider
Chief sales officer Insider
Chief science officer Insider
Chief security officer Insider
Deputy general manager Insider
Director Insider
Spain Insider