CEOWORLD magazine elected Deepak Ohri and Dr. Amit Kailashchandra Lath to their Board of Directors.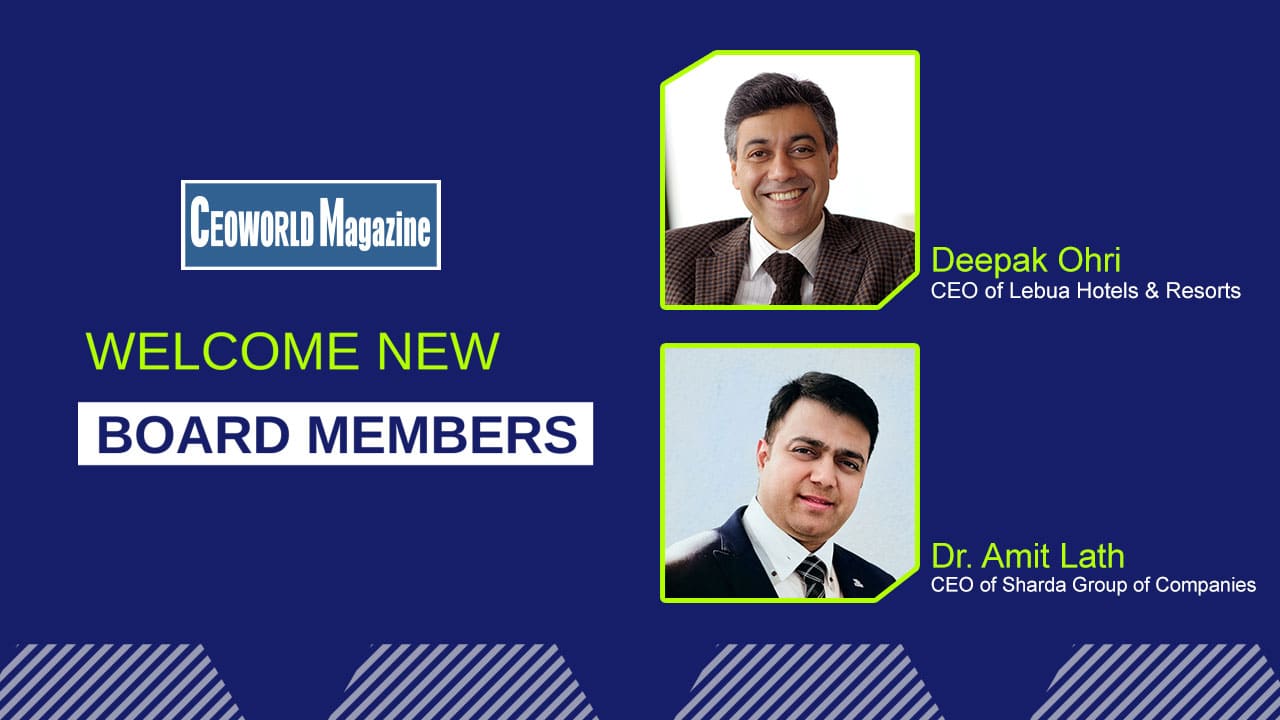 Deepak Ohri and Dr. Amit Kailashchandra Lath Elected to CEOWORLD magazine's Board of Directors
CEOWORLD Magazine has announced the appointment of new members to its board of directors and executive council. Lebua Hotels & Resorts founder and CEO Deepak Ohri and Sharda Group of Companies CEO Dr. Amit Kailashchandra Lath have been chosen to join the board of directors and the executive council of CEOWORLD magazine, according to an announcement made today by the company. The Executive Council comprises executives from various industries and concentrates on the business and operational aspects of the business publication.
According to Prof. Dr. Amarendra Bhushan Dhiraj, the chief executive officer of CEOWORLD magazine, the executives were chosen for their leadership skills, business expertise, and commitment to the magazine's future success. Their valuable insight and experience will help shape the magazine's regulatory, legislative, communications, membership, and editorial-related services. CEOWORLD magazine is dedicated to providing the best possible content for its readers and members and aspires to be the world's leading business publication.
The Nomination and Governance Committee of CEOWORLD magazine reviews nominations for the Executive Council and Boards and proposes any necessary additions or changes for approval by the Executive Council.
Dr. Amarendra expressed appreciation towards the Nomination and Governance Committee for carefully choosing the new Board members. The goal is to foster a new generation of leaders in the industry and ensure CEOWORLD magazine's continued success. Dr. Amarendra highlighted the Committee's suggestion to include members from the magazine's NextGen Leadership Program on the Boards, which reflects the organization's continued dedication to developing leaders.
Deepak Ohri
Board member of the Executive Council at CEOWORLD magazine.
LinkedIn: https://www.linkedin.com/in/deepak-ohri-bb020313/
Deepak Ohri is a name that has become synonymous across the globe with the 'luxury experience'. By drawing on his unique vision of hospitality, which taps into a deeper level of exchange with guests in order to create a lasting emotional connection, Ohri has made lebua Hotels and Resorts a global luxury brand in just 14 years.
He joined lebua at its inception in 2003 and has brought the vision of the brand to reality, expanding it across four continents. Under the lebua banner are several of the world's finest five-star hotels and restaurants including Two Michelin-starred restaurants in Bangkok.
Deepak is an inventor of Ohri Luxury Index, a tool that measures emotional experience in luxury and how such knowledge can elevate a value of a luxury brand. He is the president of Luxury Atelier Maison Happiness (LAMH), a luxury consulting company that prepares and delivers executive-level training courses in luxury marketing and management, one-on-one well-being sessions, and executive retreats for the global business leaders, companies, and students.
Dr. Amit Kailashchandra Lath
Board Member of the Executive Council of the CEOWORLD magazine
LinkedIn: https://www.linkedin.com/in/dr-amit-lath-83b33510/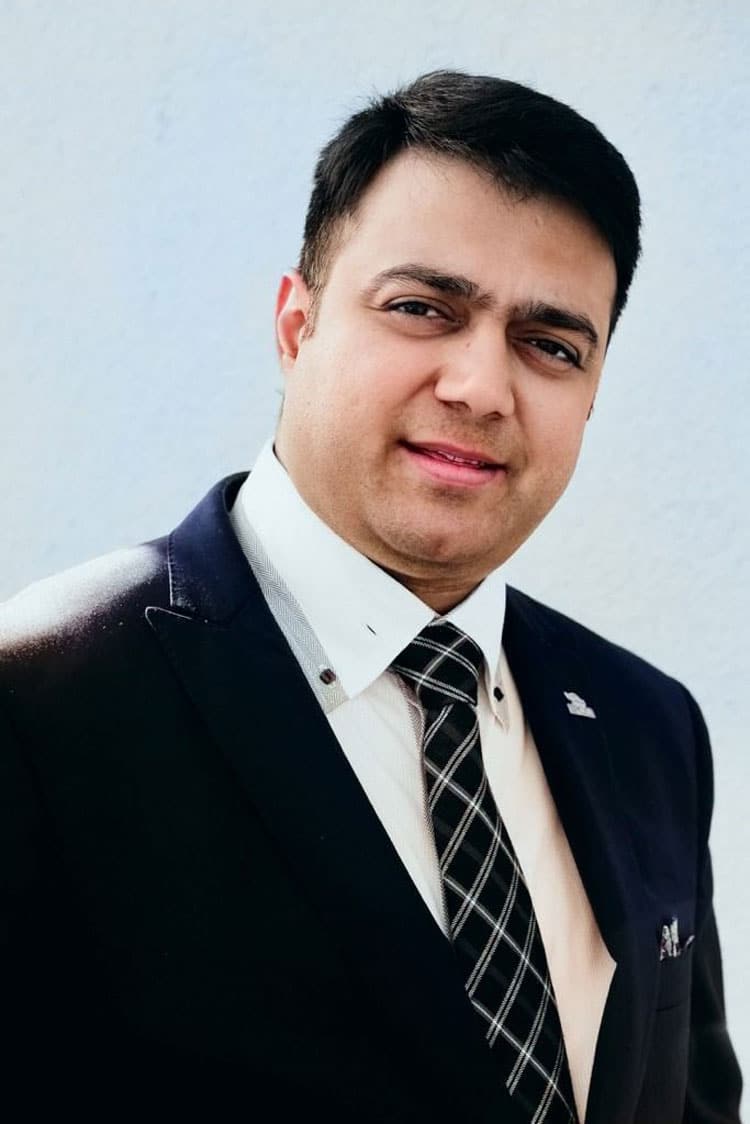 Dr. Amit Kailashchandra Lath is a leading Indian face and entrepreneur residing in Poland for the last twenty-four years. An aspirational person and seasoned entrepreneur who grew from ground up with a worldwide business presence in more than 30+ countries. His company 'Sharda Group' has achieved success in the European and Global markets and received several accolades and has been ranked No. 301 amongst the Top 500 in the list of FORBES Diamond 2012 and is also ranked No.1 for Imports in Textile Sector from India and among Top 10 companies for trade between India-Poland by Poland Ministry of Economy.
A well-known personality within the Indian community and the decision makers and organizations in Poland, Amit Lath is widely respected for his network within the business fraternity in India, Europe, United Kingdom, Middle East Africa, and ASEAN countries. Admired for his outstanding hospitality to Indians coming to Poland, Amit is highly respected for building business relationship between the two countries in the capacity of Vice President of Indo-Polish Chamber of Commerce and Industry & Director for Central East Europe at Europe-India Chamber of Commerce (EICC).
---
During the CEOWORLD magazine's 12th Assembly in Brussels on April 22nd, the Nomination and Governance Committee elected new board members for the executive council. The Executive Committee welcomed Amit and Deepak to the board, according to Prof. Dr. Amarendra Bhushan Dhiraj, who serves as the executive chair, chief executive officer, and editorial director of the CEOWORLD magazine.
CEOWORLD magazine is a monthly print publication specifically designed for CEOs and C-suite executives. It covers a wide range of topics, including international business, investment, economy, banking, wealth management, corporate governance, and global financial trends. The magazine features interviews, news, analysis, and op-eds.
CEOWORLD magazine is designed for business professionals, including CEOs, senior executives, financial advisers, and high-net-worth individuals. Our publication caters to a discerning group of sophisticated investors with intricate balance sheets. It is published in print once a month, with a total of twelve editions per year.
---
Add CEOWORLD magazine to your Google News feed.
---
Follow CEOWORLD magazine headlines on:
Google News
,
LinkedIn
,
Twitter
, and
Facebook
.
---
Thank you for supporting our journalism. Subscribe here.
---
For media queries, please contact:
info@ceoworld.biz
---
Tags :
Chief Information Officer (CIO) Insider
Chief Information Security Officer Insider
Chief Information Technology Officer Insider
Chief Innovation Officer Insider
Chief Investment Officer Insider
Europe Insider
Executive chairman Insider
Executive Level Managers Insider
United States Insider