Steve Wozniak The Co-Founder Of Apple: Useful Tips For Successful Businessmen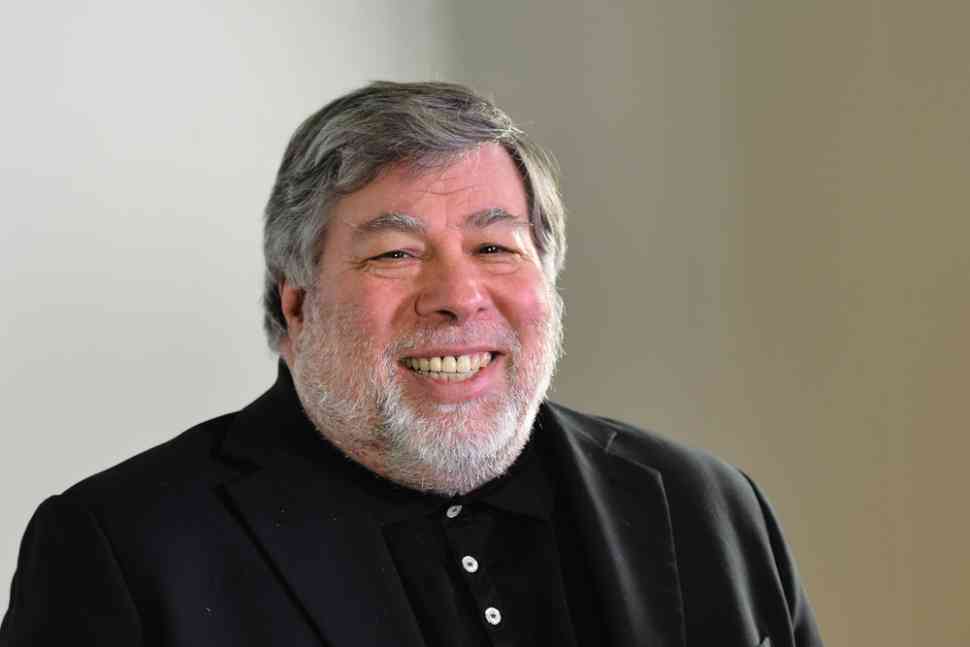 We all know Steve Wozniak. He is a very successful man in his field of study and also a famous entrepreneur. He is widely known for his important role in the foundation of Apple and its later expansion. His advice is undoubtedly valuable for new entrepreneurs. It is worth reading some tips he shared with the public through his interviews.
Steve Wozniak revealed in an interview that an entrepreneur should be innovative. Still, at the same time, he should be confident that he can make his idea come true and afford it financially. Of course, no one can stop us from dreaming and imagining that one day we may be at the top of business activity. However, we must be sure that our dreams are realistic and can be put into action.
Don't tell anyone about your plans. This is the next piece of advice from Steve Wozniak. A quote says we should keep our love life, income, and next move secret. This quote aligns with Steve Wozniak's advice about not revealing our plans.
Looking for the appropriate people to join your team takes a lot of work. According to Steve Wozniak, new entrepreneurs should find people to help them expand their idea. He believes these people should have the right qualifications and performance, be motivated, and be open to new challenges.
Furthermore, Steve Wozniak encourages entrepreneurs to motivate their employees by offering them personal rewards. It doesn't have to be something expensive. Small things usually make the difference – for example, free tickets for a theatrical performance or a dinner at a restaurant.
It's good to be a family-oriented company. So in difficult circumstances, make decisions with this in mind. Just think of your employees as part of your family. In that case, would you do anything to hurt them? This is another piece of advice from Steve Wozniak.
Also, entrepreneurs should ensure their employees do their best in their positions. Excellence must be a priority. That's what Steve Wozniak believes. Lastly, every time you achieve something innovative, remember this is challenging. Each start is difficult. So, you must be proud of yourself for your achievements.
Steve Wozniak is also known as "Woz." He founded Apple Computers with his business partner Steve Jobs in 1976. During Apple's operation, he gained widespread recognition as one of the innovators of the personal computer revolution through his work at Apple in the 1970s and 1980s. Wozniak started CL-9 and developed the first programmed universal remote control, which was commercialized in 1987 after deciding to quit Apple in 1985. Then, during his career, he explored several other enterprises and charitable endeavors, mainly concentrating on technology in K–12 schools.
However, Wozniak still has a partnership with Apple, which started in 2019. He has recently helped fund many businesses from different sectors, such as telecommunications, technology, the environment, education, etc.
Have you read?
Best Citizenship by Investment (CBI) for 2023.
Best Residence by Investment Programs for 2023.
International Financial Centers Ranking, 2023.
AI Is Helping Human Resources Make Workplace Decisions, but It May Be Limiting by Rhett Power.
Investing in Employees for Improved Customer Experience by Greg Kihlström.
---
Add CEOWORLD magazine to your Google News feed.
---
Follow CEOWORLD magazine headlines on:
Google News
,
LinkedIn
,
Twitter
, and
Facebook
.
---
Thank you for supporting our journalism. Subscribe here.
---
For media queries, please contact:
info@ceoworld.biz
---
Tags :
Chief Research Officer Insider
Chief Revenue Officer Insider
Chief risk officer Insider
Chief sales officer Insider
Chief science officer Insider
Chief security officer Insider