Tips For Applying For An Internship Program Successfully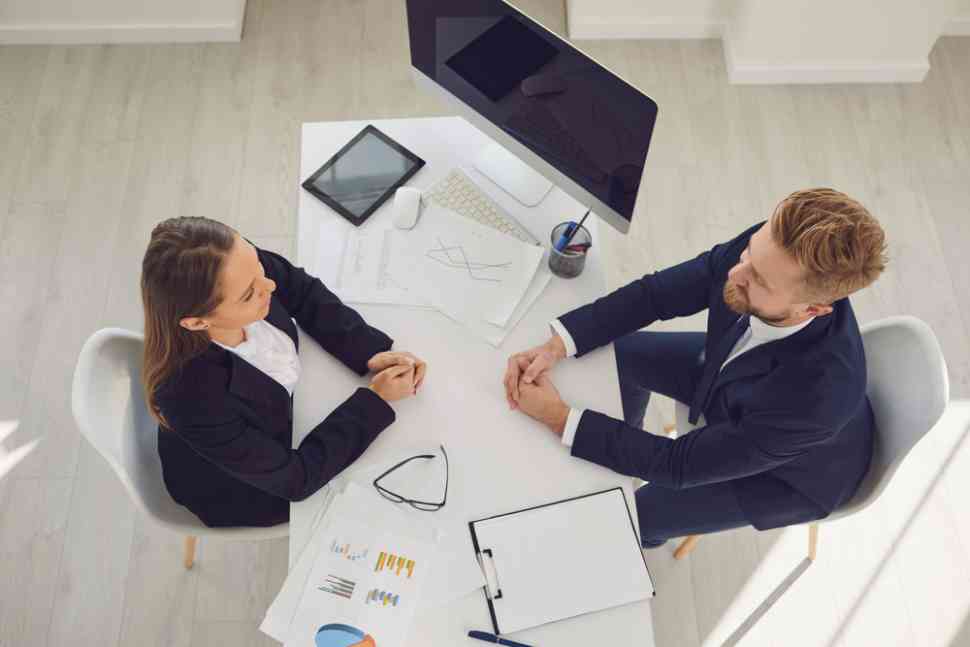 Skill development is as much important as theoretical knowledge. You can only build skills if you put your theoretical knowledge into practical use; internship programs are just about that. Higher Education Systems across the globe emphasize the relevance of internship programs to prepare students for their future in the industry. There may be variations as to the internship cycles in a given academic year. Still, the point remains that internships are essential. Back in my time, we were asked to join such programs at the end of every semester.
Regardless of your study area, the rules for applying to internship programs remain quite the same. You are mistaken if you think getting good internships is a breezy affair. Your application will be among hundreds, and even thousands, of others, so you will have to stand out to draw the evaluator's attention. That, my dear friends, is anything but a breezy affair. Today, we will discuss a few ways to ensure a successful internship application. Note that your academic credentials will ultimately play a critical role in your selection. Yet, you can do a few other things to enhance your chances. So, let us take a good look at what they are.
No Outdated Resume Many candidates have applied to internship programs without changing or adding necessary details to their resumes. You are applying to an internship program in 2023 and have sent over a resume that hasn't been edited since 2021 – well, that is a big NO! The evaluator will review the resume and find a gap of 3 years of no information about your activities. You are responsible for filling in the gap, so keep your resume updated until the latest credential. You should arrange your credentials in chronological order for better reference.
Know what you want and from where It is common to find students sending bulk applications to a great number of places at the same time. The problem with this approach is quite apparent: you have blindly applied to every place in this universe without any particular aim in mind. This is a dangerous mindset. Know that the place you intern at can decide your area of learning and experience, and nobody wants to be in the wrong place.
First of all, decide which area suits you the best. For example, suppose you are interested in Intellectual Property Rights. In that case, you should narrow down your focus to advocates and firms that deal with matters related to the same. Once you narrow down your interest areas, applying will become easier. You will not have to customize your resume every time you apply to a random firm or chamber. Know what you want and then start the application process.
Highlight Relevant Credentials One critical aspect of a customized resume is its relevancy. You must highlight only those credentials that speak of your ability to work in the desired field and at the desired place. For example, when applying for an IT company, your art skills will not be useful as they do not directly impact your duties as an intern. Instead, highlight your certificate courses (if any), academic qualifications, previous work experience (if any), accolades garnered in the past few years, and whatnot. You will read through the program requirement and must tailor your resume accordingly so that the latter shows that your credentials match the requirements of the former.
Apply As Early As Possible Do not slack off when it comes to deadlines. Some organizations announce the call for applications throughout the year; some have a very limited window period. Ensure you keep a tab on the deadlines for every call for the application that interests you. Also, once you know the deadlines, ensure you apply as soon as possible. It is common sense that as time passes by, the organization will have huge piles of applications lined up. You must act first and be among the first few to make a positive impression; otherwise, you will get lost in the crowd.
Prepare well for the interview Generally, the selection process involves an interview round. That round can be multi-tier or single-tier, skill-based or general, or mere confirmatory. Whatever the case may be, you must not take it lightly. There may be chances that the interview will be conducted virtually. However, you can still skip the usual preparation process for the interview. Read your resume as often as possible, know every detail you have mentioned, work on your speech and maintain a balanced pace, and be polite. Wear formal and look presentable. Throughout the interview, you should confidently project an impression that the said program fits into your academic and professional plans.
Have you read?
In Praise of Delusion by Constance Dierickx, Ph.D.
ENHANCE YOUR LEADERSHIP EFFECTIVENESS BY PRACTICING SELF-AWARENESS by Doug Lennick.
Beyond Borders: Global Data Breaches and the Need for Robust Cybersecurity by Brian Wallace.
The Top 4 Challenges of Leading Global Teams by Liesbeth van der Linden.
Exploring the Lucrative Business Opportunities in The Integrative Health and Wellness Industry by Dr. Erik Reis.
---
Add CEOWORLD magazine to your Google News feed.
---
Follow CEOWORLD magazine headlines on:
Google News
,
LinkedIn
,
Twitter
, and
Facebook
.
---
Thank you for supporting our journalism. Subscribe here.
---
For media queries, please contact:
info@ceoworld.biz
---
Tags :
Chief Investment Officer Insider
Chief Knowledge Officer Insider
Chief Learning Officer Insider
Chief Legal Officer Insider
Chief Marketing Officer Insider
Chief Networking Officer Insider