Tips For Traveling To Brisbane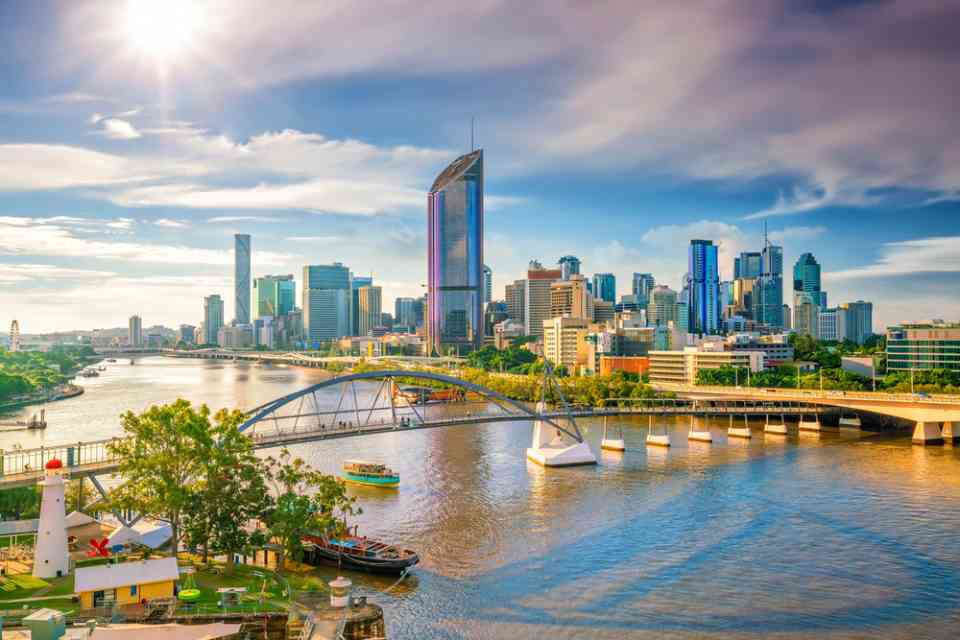 Brisbane is a beautiful city with plenty of fun things to do. It is the most laid-back Australian city with metropolitan vibes. All sorts of holidaymakers prefer Brisbane for its vivid culture, art, food, and history. Here are a few travel tips and hacks to ensure you have a great time in this city.
Carry a Go Card
Go-Card is a budget-friendly, rechargeable card available at all station ticket machines. You can use it to buy tickets for all public transport. It's valid on TransLink buses, ferries, and trains. This will help you save up to 30% and avoid long queues. Ditch expensive cabs with this card!
Ferry takes you to places
This Australian gem is a river city with incredible canal connectivity. Ferries can take you to all the major attractions, and you can enjoy these rides for free with inner-city ferry service. These rides operate every 30 minutes from all the stations between North Quay and Sydney Street, New Farm. Enjoy cruising on the Brisbane River, and thank us later!
Brisbane greeters to you
Experience Brisbane like a local with this bunch of volunteers. Brisbane Greeters are a group of passionate locals helping tourists explore the city and taking them to the hidden spots, shopping areas, and sightseeing attractions. They can even help you find a cozy homestay in the lanes of Brisbane!
Beat the Heat in Brisbane
Brisbane is known for its typical humid subtropical climate. You'll get exhausted and dehydrated while exploring the city. We strongly recommend carrying a water bottle, umbrella, and waterproof sunscreen.
As you know, summers are idyllic for beach life. You can spend a day or two on the Sunshine Coast or the Gold Coast. There are plenty of beachside resorts for your comfortable stay.
Free parking
Stores and major tourist spots in Brisbane may charge up to $4 per hour for your car parking. If you want to save a few pennies here, find a free or unrestricted parking area. These are usually situated a few blocks off the hustling streets. You check the official Brisbane website for cheap parking deals.
Choose your neighborhood wisely
Brisbane offers something for every type of holiday seeker. Similarly, accommodation is also classified as per the vibes of the town. Each neighborhood in Brisbane possesses a distinguished vibe and tribe. Party animals go for Fortitude Valley for its happening bars, pubs, restaurants, and modern music lounges. Peace lovers love staying around West End for its rustic breweries, casual eating joints, and antique stores.
CBD holds the charm of both worlds. It is known for its posh accommodation and nearby fine dining restaurants, shopping arcades, and tourist attractions. An expert tip for you here is to book your accommodation in advance.
Complimentary city Wi-Fi
Stay connected with Brisbane's free Wi-Fi. It has unlimited strong internet 24 hours a day within 20-50 meters of every Wi-Fi hotspot. This can be used for personal computers, TV streaming, video game consoles, mobile phones, etc.
Meal timings are important 
People here are very particular about their meal timings. Closing time for lunch is around 2:30 PM, and dinner is around 8:30 PM. If you don't follow these times, you might end up surviving on coffee and snacks. But you will find McDonald's and 24×7 breweries open till late hours.
A weather check is a must!
This city is prone to flash floods and frequent storms during monsoons. Keeping a tab on the weather forecast and warnings is always a safer thing to do. Don't plan seaside activities and visits to the beach.
Brissie Etiquettes are useful
Brisbanites are friendly and love tourists. Don't forget to showcase positive vibes by being amiable. Use sweet words such as 'hi,' 'please,' and 'thank you' when you meet and greet locals. Follow the Brisbanian norm of a quick wave to the driver and saying 'thanks' before de-boarding public buses.
Hope you have a great time in Brisbane!
Have you read?
Lift Your Mindset & Influence for a Better Future by Richard Newman.
5 Reasons Why Culture Should Be At The Top of a CEOs Agenda by Gordon Tredgold.
Strategic Communication and Tourism Industry by Fotis Pantopoulos.
CEO Insights: Nikos Manouselis, CEO at Agroknow.
What is "Meaningful Work"? Five key insights into what Australian workers value by Nina Mapson Bone.
---
Add CEOWORLD magazine to your Google News feed.
---
Follow CEOWORLD magazine headlines on:
Google News
,
LinkedIn
,
Twitter
, and
Facebook
.
---
Thank you for supporting our journalism. Subscribe here.
---
For media queries, please contact:
info@ceoworld.biz
---
Tags :
Alternate Director Insider
Australia Insider
Board Of Trustees Insider
Boards Insider
C Suite Insider
C-level Executives Insider
C-Suite Executives Insider