Tips For Dominican Citizenship By Investment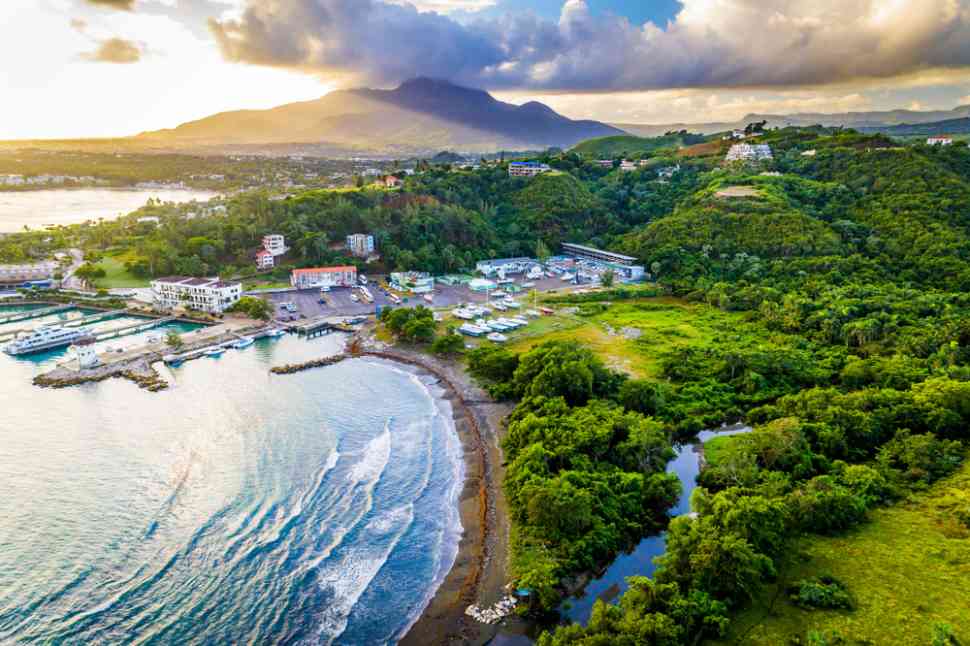 Touted for its natural beauty and culture, Dominica is also considered one of the most beautiful Caribbean islands. The nation, which often earns praise for its natural landmarks, is today preferred by most immigrants for investment purposes. Since 1993, the Dominica Economic Citizenship Program has opened doors for individuals and families to a second citizenship. The country's top choice for people is visa-free or visa-on-arrival access to 115 countries worldwide. Like many other investment programs, the Dominica Citizenship by Investment program grants families full citizenship in exchange for economic contribution. Let us now check the helpful tips for Dominican Citizenship by Investment.
Overview
Dominica is often called the "Nature Island of The Caribbean" due to its abundant rainforests, countless waterfalls, and boiling lakes. However, its easy application process attracts business magnets toward the destination. The Dominican government does not restrict any nationality from applying for a passport. Nor does the applicant has to undergo a tough screening process like a language test or reside in the country. All these together act in favor of the several immigrants looking forward to establishing their businesses.
The Benefits of Having a Dominican Passport
Like many other countries, having a Dominican passport entitles one to several perks. First and foremost, investors get access to over 146 countries, including the Schengen Zone, the UK, and China. Also, citizens are granted permanent residency status in the country, and citizenship is passed on to children right from birth. Another major aspect of having a Dominican passport is that it grants dual citizenship. Non-residents can also stay in the country without worrying about tax impositions.
The Eligibility Criteria Before Applying For Citizenship Program
Section 101 of Dominica's constitution, Section 8, and Amendment 20 of the citizen act grant immediate citizenship to eligible people in the country. Apart from this, the Dominica Citizenship by Investment Unit also ensures that immigrants moving into the country meet the age requirement of 18 years. The Dominican government accepts all applicants based on outstanding character. Immigrants must have a clean track record and legally derive funds for the above criteria to be fulfilled.
Complete Details of Investment To Be Made
To qualify for Dominica citizenship by investment, people are required to contribute a certain sum of money to Economic Diversification Fund (EDF). These contributions are non-refundable and vary accordingly:
If you are a single applicant, the amount adds up to USD 100,000.
If the applicant brings along a dependent, the amount rises to USD 150,000.
For people with children, the amount becomes USD 175,000.
Additional dependents and eligible siblings take up a sum of USD 25,000 and USD 50,000 each.
Research About Due Diligence Before Applying For The Scheme
Due diligence is a procedure opted for by the Dominica government that ensures that future citizens do not have a problem with the existing law. The overall process of due diligence takes around two to six months, after which the application is approved. This approval is then sent to the address of the licensed agent within the country.
Always remember that only a licensed agent such as Immigrant Invest can process applications for citizenship by investment in Dominica. After completing the process, an official letter is dispatched to Immigration Invest. Applicants are required to fulfill investment conditions only after the request is approved.
Take Into Account The Dependents
Dominican citizenship by investment allows applicants to include an unlimited number of dependents. While there is no numerical limit, only people supported by the principal applicant are deemed suitable. The maximum age for dependent children is 30 years, and the minimum age for parents is 55.
Have you read?
Meet Dr Kevin Sands: The Cosmetic Dentist to the Stars.
Dr. Alkistis Agio: Do what you love.
THE DANGERS AND OPPORTUNITIES OF ARTIFICIAL UN-INTELLIGENCE by Dr. Joe Zammit-Lucia.
Why Businesses and Leaders Need to Think About Digital Value Chains to Leverage the Power of the Cloud by Arun Melkote.
Uncertainty and risk of failure could cancel the efforts to achieve the goal by Riccardo Pandini.
---
Add CEOWORLD magazine to your Google News feed.
---
Follow CEOWORLD magazine headlines on:
Google News
,
LinkedIn
,
Twitter
, and
Facebook
.
---
Thank you for supporting our journalism. Subscribe here.
---
For media queries, please contact:
info@ceoworld.biz
---
Tags :
Chief value officer Insider
Chief visionary officer Insider
Chief web officer Insider
Corporate Executives Insider
De Facto Director Insider
Deputy general manager Insider