CEO Spotlight: Interview With Yaroslav Shakula: YARD Hub CEO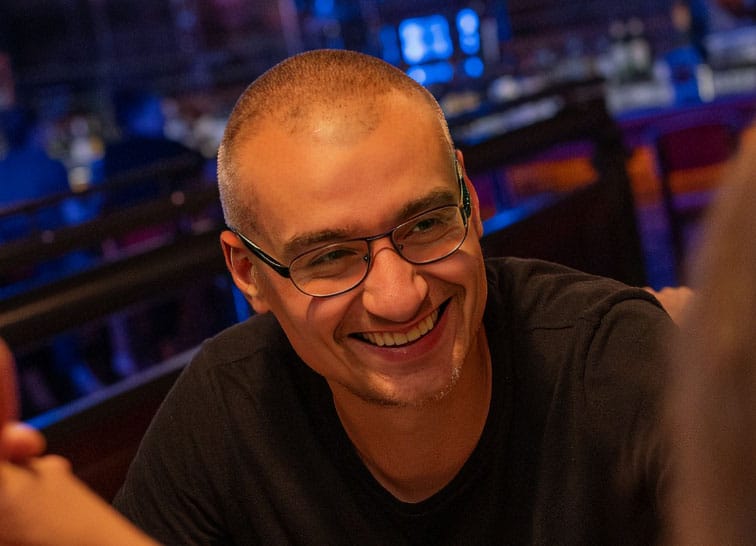 Yaroslav Shakula, the founder and CEO of YARD Hub
Yaroslav Shakula is the founder and CEO of YARD Hub, a Web3 venture studio that helps startups and businesses to launch and establish any blockchain-related projects. He is a serial entrepreneur who started his journey when he was only 18 years old. Yaroslav has served in advisory roles for various successful startups, such as DeepMine, Petobots, CryptoAlma, and Car Bar. 
Yaroslav's passion for Web3, blockchain, and NFTs led to the creation of YARD Hub. As a venture studio, YARD Hub brings ideas to life. Imagine having an idea or business you want to develop but lack funds or support; that is the gap this Web3-powered company is bridging. 
Yaroslav has applied his wisdom and entrepreneurial skills to YARD Hub, which is why the venture studio has continued to thrive regardless of the current bear market. Therefore, we had the opportunity to discuss with him how he has pulled this off, the marketing strategies employed, and how YARD Hub positions itself for any future events. 
CEOWORLD Magazine: Welcome, Yaroslav. Great to have you here. Please tell us more about yourself and how you came up with the idea for YARD Hub.
Yaroslav Shakula: I was born in Ukraine, where I got my degree in interpretation and did copywriting for global brands. Before I ventured into entrepreneurship, I honed my skills in affiliate marketing, AI, and e-commerce. However, my focus has since shifted to the world of web3. My passion is uncovering new concepts and launching products that embody them, so this is how YARD Hub, a web3 venture studio, was born.
CEOWORLD Magazine: Can you tell us the concept behind YARD Hub and the work done there?
Yaroslav Shakula: As a web3 venture studio, we nurture several web3 startups simultaneously with the help of an in-house team of entrepreneurs. The best thing about being a venture studio is that we can quickly build, test, and then either scale or abandon projects depending on whether they find their product-market fit. Right now we have projects in several areas of web3, including two blockchain gaming projects: DeepMine and Petobots; a learn-to-earn educational platform CryptoAlma; an NFT-based car rental, and a white-label crypto wallet solution. 
CEOWORLD Magazine: Growing a business is hard, stressful, and has many ups and downs. As a business owner, how do you maintain YARD Hub and keep it running regardless of the bear market?
Yaroslav Shakula: I personally love bear markets as I can focus on the long-term vision instead of dealing with the non-stop speculative market pressure. For us as a venture studio, it's an opportunity to focus on developing projects in our portfolio, validate our ideas, and test different approaches. In other words, we're getting ready for the next bull run. Many projects that performed well during the previous bull cycle were built during the preceding bearish phase. 
CEOWORLD Magazine: YARD Hub contributes immensely to the growth of start-ups by turning their ideas into ventures and even provides funding. What business analytics do you use in analyzing them before deciding the best way to ensure the growth and efficiency of the business?
Yaroslav Shakula: We use both business metrics like LTV and unit economics and also follow some web3-specific indicators like NFTs floor price or how tokenomics unfolds for some of our projects. When exploring new niches we also stick to some all-time-classic solutions like SWOT analysis, and I personally love design thinking as an approach to initiate the idea validation process. 
When evaluating projects' performance, we also keep track of community growth by monitoring engagement, subscriber growth, and other metrics on projects' socials.
CEOWORLD Magazine: Can you shed more light on the marketing strategies used at YARD Hub and how they are implemented in the projects you are working on?
Yaroslav Shakula: There are two pillars of our marketing mix: community and content. One won't work without the other: to build a community, a web3 startup needs to master its content strategy, and vice versa. 
Your web3 project is dead without community. Communities are the fuel that might take high-quality projects up to the skies or burn them alive if handled with negligence. A loyal community helps build a project audience faster as core users become your brand advocates. This is what web2 consumer brands don't do much now but will stick to in the future, I believe.
Web3 audience is also very demanding in terms of content and tone of voice, and this is what we focus on a lot. Each project has its particular tone of voice for communication with the community and a content plan that is both strategic and leaves space for improvisation and on-the-spot creative posts. Also, memes. Web3 loves memes, and they are a must in our content plan.
CEOWORLD Magazine: YARD Hub still funds itself, correct? With the current bear market, which has led to fluctuations in crypto prices, how do you raise funds for your business? 
Yaroslav Shakula: We have raised $2.5M to date, which is the money we use to build our current projects. Now that they are showing some real traction, we're in touch with funds and blockchain ecosystems about further cooperation and fundraising. Venture studio model is arguably the safest way for new investors to enter web3 and diversify risks. 
CEOWORLD Magazine: One of YARD Hub's core competencies is product ownership and management. Can you explain how it is integrated into various projects to ensure their success? 
Yaroslav Shakula: Product ownership is at the core of the venture studio nature: each product lead nurtures the project from stage zero up until its release. They are the main person responsible for the project development, but they are assisted by the in-house team of developers, marketers, business developers, designers, etc. Basically, we are an ecosystem of startups that are both independent and share teams.
In a nutshell, product ownership as competence in our case is equated with the role of the entrepreneur in residence.
CEOWORLD Magazine: In 2022, many crypto and traditional businesses took a hit due to unfavorable market conditions, which lasted longer than expected. What do you think is the future of businesses in 2023? What tips or advice will you give business owners to enable them to position and re-strategize better?
Yaroslav Shakula: The beginning of 2023 proved to be no less challenging than 2022 was. The bear market and the overall instability continue to define strategies and choices of businesses. On the other hand, several big things have already happened despite everything: big brands are openly embracing NFTs, crypto is accepted as payment in some countries, and AI tools are becoming the new normal. I'm sure these factors will shape the web3-driven future of businesses in 2023: blockchain solutions will start getting implemented more widely amid the global financial instability and problems with banks.
My best advice for businesses will be to start introducing blockchain solutions that are relevant to your business. There's no "it's still too early" or "we are too small". In the future, this one move will help you gain a great competitive advantage. In particular, you can use NFTs in loyalty programs, build communities to better communicate with your customers or leverage blockchain solutions to store and share data. Following industry voices on LinkedIn might be a good idea to keep up with the latest trends and opportunities.
---
Have you read?
Best Fashion Schools In The World.
Best Business Schools In The World.
World's Most Influential and Innovative Companies.
Best CEOs And Business Executives In The World.
World's Best Hospitality And Hotel Management Schools.
---
Add CEOWORLD magazine to your Google News feed.
---
Follow CEOWORLD magazine headlines on:
Google News
,
LinkedIn
,
Twitter
, and
Facebook
.
---
Thank you for supporting our journalism. Subscribe here.
---
For media queries, please contact:
info@ceoworld.biz
---
Tags :
Chief Advancement Officer Insider
Chief Agility Officer Insider
Chief Automation Officer Insider
Chief Equity Officer Insider
Chief Inclusion Officer Insider
Chief Virtual Reality Officer Insider