Best Colleges For Metallurgical Engineering In The World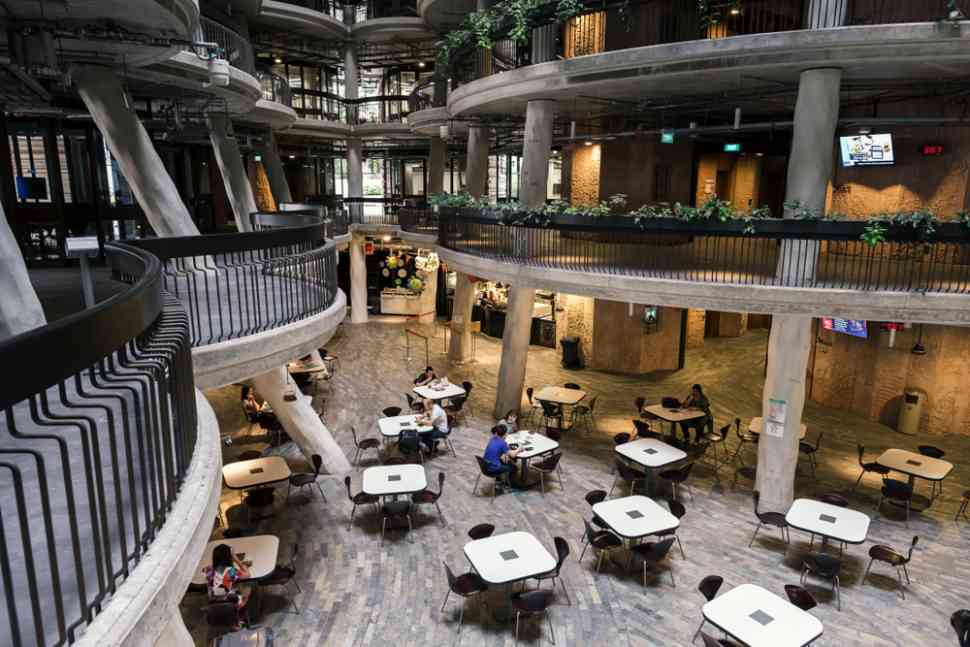 Metallurgical engineers play a critical role in creating materials from metals, non-metals, alloys, and ceramics. Metallurgists and metallurgical engineers liaise with the manufacturing department to produce adequately good materials using environmentally responsible design processes. They must ensure that the manufacturing process generates minimal waste, maximizes energy efficiency, improves performance, and facilitates recycling.
The field of metallurgy is also crucial to help produce materials that are appropriately strong and durable to use in buildings, aircraft, implantable devices, cutlery, and many more.
The best colleges for metallurgical engineering are:
The University of California, Berkley (UCB), United States
UCB offers a master's program in Materials Sciences in collaboration with other departments in the College of Engineering. This nine-month accelerated program covers the following subjects in depth:
Advanced Structural Materials
Biomaterials
Chemical and electrochemical materials
Computational materials
Electronic, Magnetic, and Optical Materials
University of Cambridge, United Kingdom


Since it is believed to have been established in the 11th century, Oxford University is the world's oldest university. It has some of the best facilities for study and research. After four years in this program, you will work hands-on on an eight-month-long full-time research project. Unlike most Materials Science programs, the program that the University of Cambridge offers also grooms the entrepreneur in you by teaching you how to start a company, write a business plan, and raise capital.

Harvard University, United States


Harvard University was founded in 1636, which makes it the oldest higher education institution in the United States. And it is arguably the best university in the world. While pursuing the Materials Science and Mechanical Engineering course, you will be doing a wide array of things – from fundamental work in solid and fluid mechanics to complex studies in biomechanics, materials, and mechanical systems. You will also be able to actively participate in the mechanics of material structures of geophysical and biological systems, such as elasticity, plasticity, and wave motion.

Nanyang Technological University, Singapore


Although it is one of the youngest universities on this list, as per the 2021 QS World Rankings by subject, NTU has overtaken MIT as the best university for its Materials Science course, even though NTU does not have a dedicated placement cell the way most universities do, the university has an NTU Career & Attachment Office (CAO), Graduate Studies Career Development Office (GSCDO), and NBS Career Services Office (CSO) to help you with career coaching, networking, mentorship, industry-specific guidance, etc.

Stanford University, United States


Renowned for its impetus on experiential learning, Stanford University is one of the top universities in the world. Stanford University's Metallurgical Engineering program specializes in advanced training in solid-state fundamentals and materials science. Even though you need not do any research or thesis to complete the curriculum, you may earn 6 to 15 units of credit if you do some research with a professor in a lab.

Massachusetts Institute of Technology(MIT), United States


MIT was founded in 1861 with the motto "Mens et Manus," meaning "mind and hand," symbolizing the convergence of knowledge with purpose. Staying true to its motto, MIT is arguably the best university in the world. Since the US News and Report started ranking graduate programs, MIT's Graduate program in the Department of Materials Science and Engineering has always been rated the best in the country. That could well be because the university emphasizes research and hands-on learning. About 95.5% of graduates from MIT tend to receive full-time job offers within three months of graduation. So, studying at MIT will greatly boost your career if you make it through the admission process.
Have you read?
Why Employers Forcing a Return to Office is Leading to More Worker Power and Unionization by Dr. Gleb Tsipursky.
Want to succeed as a digital entrepreneur? The key is working smarter, not harder by Hemi Hossain.
Pirates, Treasure, & Your Retirement by David C. Bentall.
How to Become Successful in Business By Leaning Into A Community by Alden Mills.
CEOS: Give the Gift of a Peer Group by Leo Bottary.
Tags :
Business Leaders Insider
Chief Behavioral Officer Insider
Chief Budget Officer Insider
Chief Ecosystem Officer Insider
Chief People Officer (CPO) Insider
Co Founders Insider