Why Send Your Child To the American School of Milan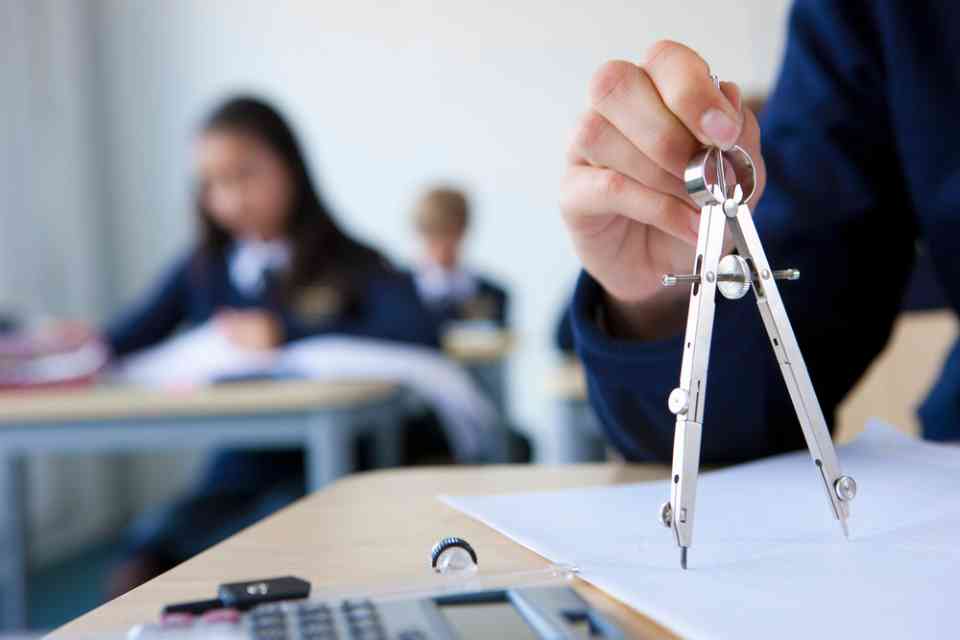 We have been extensively covering international schools in Italy, and you may wonder why. Italy has seen a remarkable spurt in the number of international schools. Moreover, they are becoming popular among locals. The charm of these schools is all-encompassing now, and it is now more important than ever to talk about these schools.
Choosing the right school for your child is fundamental to their growth and well-being. And while international schools enjoy a lot of acclaim, each of them offers something different. So, you need to consider what's best for your child.
Many international schools are common favorites, such as the American Overseas School of Rome and the H-Farm International School. For the purpose of this article, we will stick to the American School of Milan (ASM). I will walk you through a few pointers about the school.
About ASM
ASM is a co-educational school situated in southern Milan. It was founded in 1962 and conducts its coursework in English. In terms of representation, ASM has educated students from more than 50 countries over more than 60 years of foundation.
Not just that, it received numerous worldwide recognition that adds weight to its capability to deliver what it promises. This is reflected in the school's accreditation through the Middle States Association of Colleges and Schools and is designated as an IB World School.
Curriculum
The nature of the curriculum depends on the grades we are talking about. ASM takes care of its students from preschool to college admissions. The academic structure is divided across three levels: Elementary, Upper School, and College/University guidance.
For elementary education, the curriculum is divided across Early Childhood (Ages 3-5), Kindergarten, and Grades 1-5. Throughout these stages, technology is used for instruction and learning.
Regarding Upper School, the curriculum framework is divided across Middle School (grades 6-8), Grades 9 and 10 under the Diploma Preparatory Program, IB Diploma Program (Grades 11-12), and Technology and 1:1 Program.
Extra-curriculars
A well-rounded school learning involves both curricular and extracurricular activities. A range of options is available for students to participate in. These activities are announced every September and include small group tennis, gymnastics, chess, fencing, musical performances, karate, and cooking. Several after-school activities are provided.
The school pays attention to sports and organizes many athletics programs. Students can participate in two prominent International Sports Leagues called the European Sports Conference (ESC) and the Northern International Schools Sports Association (NISSA).
Admission Process
It is vital that you fully understand the admission process. For ASM, you need to take into account the following:
Fill up the online application form.
Submit the necessary documents; you will be asked to submit previous academic records (if applicable), a valid passport, a teacher recommendation form, a principal form, a childhood immunization certificate, and a non-refundable application fee. In addition, a health assessment form is to be submitted.
Upon the receipt of the full application, an admission test is to be taken to enter grades 4-12. The subjects covered are Math and English. There is also an interview for those who apply for grades 9-12.
Once the procedure completes, a letter of admission is sent to the families, following which registration, tuition, and other fees are to be deposited.
Have you read?
Why do so many women get fouled in the game of work by Anneli Blundell.
Venture Studios and The Healthcare Start-Up Industry: A Match Made in Heaven by Dr. Erik Reis.
How to Lead in Today's Business Environment by Dr. Wanda T. Wallace.
3 Things We Learned About Crisis Management from the Collapse of SVB by Stephanie Craig.
One Night in Paris and Who I am Today by Jay Sidhu.
---
Add CEOWORLD magazine to your Google News feed.
---
Follow CEOWORLD magazine headlines on:
Google News
,
LinkedIn
,
Twitter
, and
Facebook
.
---
Thank you for supporting our journalism. Subscribe here.
---
For media queries, please contact:
info@ceoworld.biz
---
Tags :
Chief Investment Officer Insider
Chief Knowledge Officer Insider
Chief Learning Officer Insider
Chief Legal Officer Insider
Chief Marketing Officer Insider
Chief Networking Officer Insider