How To Be A Successful Female Entrepreneur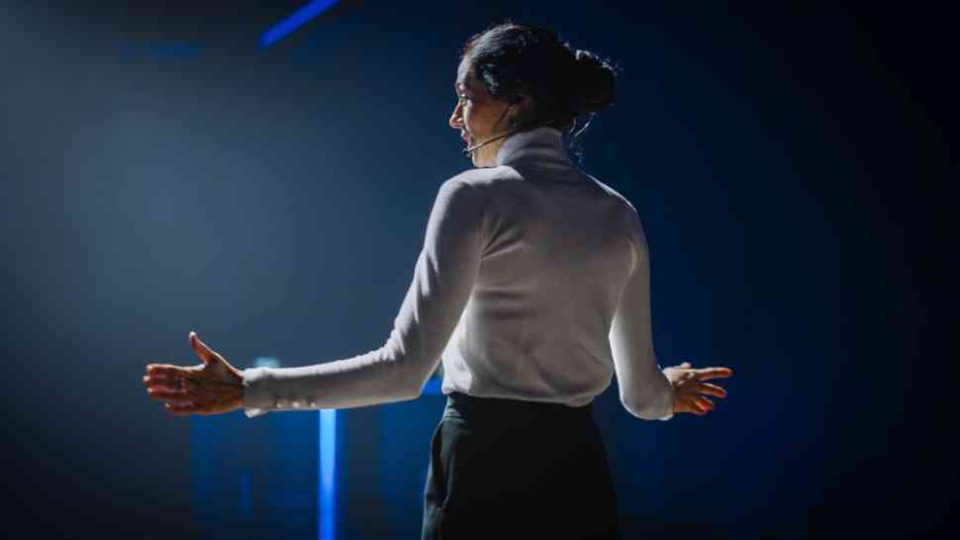 Women's entrepreneurship is on a definite, undeniable rise. The numbers are out there. In 2016-17 alone, the GEM 2016/2017 Women's Report noted that 111 million women were operating their own businesses in as many as 74 economies globally. It has been five years since then, and so much has changed. Pandemic-induced push for entrepreneurship has encouraged women from all quarters of the universe to step up their business game – and many of them have. What was once a closed, exclusionary space for women now widens its doors to welcome visionary and talented businesswomen.
But, all the glitters are still not gold, and women still face misogynistic prejudices in entrepreneurial circles. These prejudices are not limited to business operations and have deep-rooted origins in society's social, cultural, and psychological fabric. That being said, we have examples of how women have jostled their way into mainstream business and created a rightful place for themselves. Today, we will learn about the valuable lessons many women entrepreneurs have used. Here is a short guide to how to become a successful women entrepreneur.
Firstly, fight the prejudices
I intended to start on this note only. So much talent goes wasted because society is reluctant to embrace change. This reluctance is especially aggressive for women and minority groups such as LGBTQA+. The day you decide to start your entrepreneurial journey, you will be bombarded with a slew of free advice; "Business is not the place for women," "women don't last long here." And if you think it is just words that will come your way, no. People will gaslight you. You will be subject to mansplaining throughout your business career. But remember that the only time to be brave is when you are afraid, which is what you must do. Fight these prejudices, and don't let them stop you. Of course, one cannot guarantee the success of a business idea, but one must start!
Ask for help
I understand that all the above may have made you apprehensive. Still, the world's not necessarily a nasty place, and there are good people everywhere if you look right. Those people would lend you a hand if you asked. Nobody is born with a guidebook on how to succeed in business. Everyone needs help to collect lessons and experiences and implement them. These people will have a lot to offer, so you will need more help to get the right help. You don't have to go to their offices; just drop them a message on LinkedIn, connect on other networking apps, tap on your existing network, and crowdfund for your business.
Understand well your target audience 
You may have a brilliant idea, but everything fails if you fail to recognize the target audience. A fundamental rule is to work out the plan methodically. Many companies shut down because they don't know to whom to target their products or services. As a result of this, waste of resources occurs, which ultimately impacts the company's performance and the overall financial health of your business. Therefore, it is advised that you refrain from getting impulsive about your business and seek feedback from experts. People in the field will be better placed to offer you the right assistance.
Networking 
This point should have come up earlier, but let's talk about it here anyway. Networking is inseparable from business creation and operation. Why do you think businesses are so active on social media? They understand they must network; going live on social media can attract lucrative or regular customers and/or potential brand partners. Similarly, as a woman, you may work doubly hard because people need to open up more easily to businesswomen. You must, however, attempt to establish a rapport with whoever you think can provide you with the right help. Attend parties, organize workshops, do live streams on social media, undertake partnerships with other brands, tap your network, and whatnot. Maintain a strong online presence to keep people informed and in regular contact.
Things may not go the way we want
Business is risky; there is no other way to put it. The backlash from a failed business is intolerably disappointing, but you must acknowledge that failures are inevitable. Everyone starts with a plan; we list potential outcomes and mitigating measures, yet we end up in unexpected situations. Yes, it is always good to have the plan put in absolute operation but don't expect perfection. Develop thick skin, absorb the damage, and get back to work.
Have you read?
Why do so many women get fouled in the game of work by Anneli Blundell.
Venture Studios and The Healthcare Start-Up Industry: A Match Made in Heaven by Dr. Erik Reis.
How to Lead in Today's Business Environment by Dr. Wanda T. Wallace.
3 Things We Learned About Crisis Management from the Collapse of SVB by Stephanie Craig.
One Night in Paris and Who I am Today by Jay Sidhu.
Tags :
Chief Diversity Officer Insider
Chief Encouragement Officer Insider
Chief Engineering Officer Insider
Chief Everything Officer Insider
Chief Experience Officer Insider
Chief Financial Officer (CFO) Insider