The Start of Each Interview – Talking About Yourself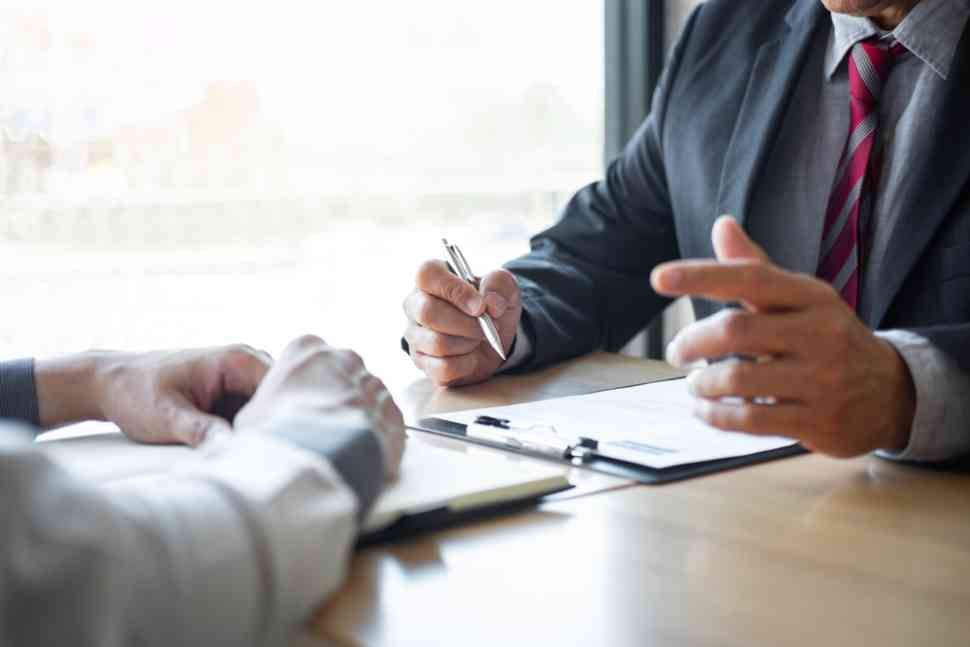 When the time comes, and you are about to have the interview for the new job, the structure of the interview and the questions people will ask are more or less predictable. The interviews, most of the time, start with the uncomfortable "Tell us a few things about yourself." Regardless of how kind the interviewer is and whether they try to smile and be friendly, interviews always carry some stress. Knowing that it is one of the first questions for you, we assume you are not yet comfortable and self-confident. So, overcoming the embarrassment will be easier if you are prepared. Let us find out how the start should be made and how you will impress without sounding arrogant.
No hidden catch
To start with, there is no hidden mystery behind this question. You do not have to worry about whether the interviewer is asking a tricky question just to catch you off guard. It is being asked because they want to find out more about you. Since you have been invited for an interview, they have seen your resume and have it in front of them as they ask this first question. However, a resume is just a brief reference to yourself and your past. What people want is to let them know in more detail who you are.
The structure of your answer
Responding to that simple question is perhaps the most challenging part of the interview. The reason is that it is very general and gives you the freedom to structure your answer in many different ways. To best describe yourself, you should just keep things simple. Start with your current situation and say what you are doing at the moment. It is normal to think about the present situation. The fact that you talk about the first thing that pops into your mind shows you have nothing to hide. Besides, it will help them relate to you and the current position and understand your way of thinking and why you applied in the first place. Then you have to take a step backward and inform them about your past. A simple reference to your previous jobs and roles in the past should be enough. Finally, you want to link that with the future you want for yourself. At this point, your ambition is being shown and is a perfect way to describe yourself. The things we want for the future are a big part of our personality and who we are.
Who is the interviewer?
In the beginning, you must realize that we are talking about a job interview, so the answer should not be irrelevant. So, discussing things like your hobbies and marital situation are not relevant. The first question is to know about your working experience and education. The second part has to do with the specific person who is doing the interview. Is it the owner of the company? Is it someone from the HR Department? Is it the manager of the team you are about to join? This is important because the level of expertise in each case is different. Therefore, if the interviewer is not familiar with the details of the position you are applying for, it is useless to mention in detail the particular tasks you deliver in your current job and stuff like that. In other words, you have to make sure that they understand and that you are both on the same page.
Hints you want to mention
It is probable that as the interview goes on, you will have the chance to talk more about yourself and mention why you think you are a good fit for the company and so on. Still, at this moment, you are allowed to choose what you want people to know. Even if certain questions are not asked later on, now is your chance to mention some interesting things about yourself. The idea here is to consider a few things you want to mention during the interview and include them in your answer. Who knows, this may be your only chance.
Have you read?
How Pricing Can Drive Your Business by Mark Stiving.
Why Staying Active on LinkedIn Benefits Your Business — and How to Do It by Scott Scully.
Local Online Marketing Tips that Work for All Businesses by Lisa Nichols-Jell.
Book Review: Understanding Organizations . . . Finally! Structuring in Sevens, by Henry Mintzberg.
5 Elements for Successfully Closing Your Next Investor Pitch by Ashish Arora.
---
Add CEOWORLD magazine to your Google News feed.
---
Follow CEOWORLD magazine headlines on:
Google News
,
LinkedIn
,
Twitter
, and
Facebook
.
---
Thank you for supporting our journalism. Subscribe here.
---
For media queries, please contact:
info@ceoworld.biz
---
Tags :
Founders Insider
General manager Insider
Independent Director Insider
Inside Director Insider
Manager Insider
Nominee Director Insider