What Concerns People Historically and How Predictions are Approached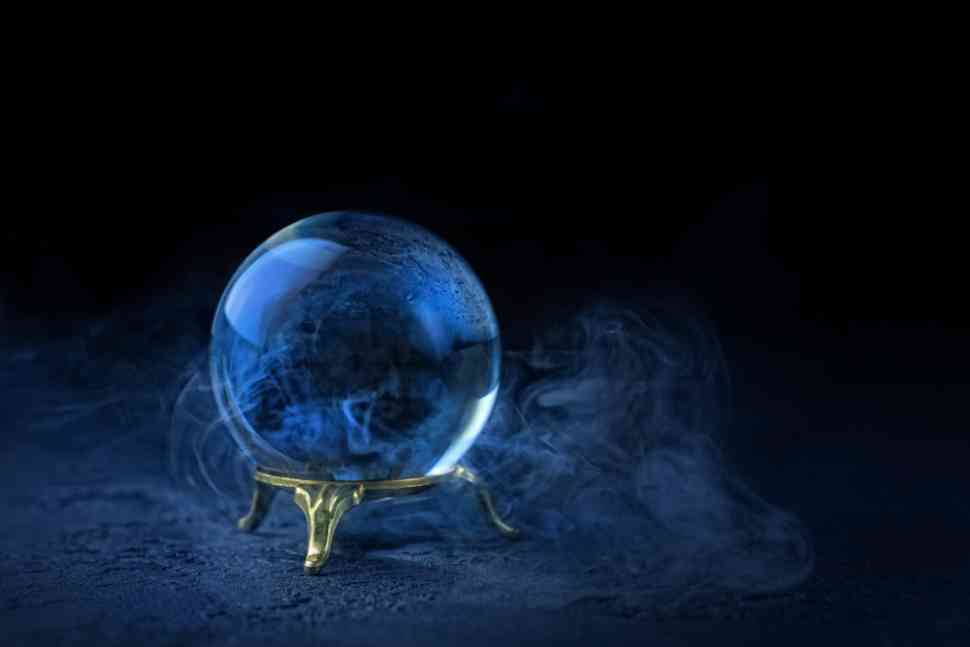 At some point, there was a game being sold in some countries for people of all ages. Its main focus of interest was fortune-telling. It was a game designed for one single person, and they could play as many times as they wished. Initially, the player holds a small object and asks a question to themselves. Meanwhile, they had already put the dashboard of the game on the floor. The dashboard has different numbers in different areas. After setting the set, they had to ask themselves this unique question. They would hold the object on the top of the dashboard and then let it fall. The object would fall in an area of a particular number, and then players would go ahead and read the answer that was given for each number. The dashboard had 13 different numbers meaning 13 different answers to the player's question. The question could be something that could be answered with a simple "yes" or "no" or it could be something that demanded a more complex answer. The amazing characteristic of the game is that no matter what kind of question you ask, there are 13 valid answers to it. Additionally, each answer was given in a way that could be confirmed in the future. Can you imagine the size of the talent a person needs to have to be able to answer anybody's question without knowing what the question is and still be accurate in their predictions?
People who specialized in storytelling and human psychology were hired to find these 13 answers that would reveal the "truth" for any kind of question. How is this possible?
The first criterion has to do with the fact that nothing can be precise. In other words, never give answers regarding what people ask. In fact, you give hints and let their imagination build the rest. You give general explanations and approaches, avoiding talking with numbers and facts.
The second part deals with what people have in their minds in the first place. Fortune telling has a long tradition, and it is more than popular. Even the most skeptical individuals carry a small amount of prejudice in their minds. This is where these things find the ground to cultivate a whole industry based on natural human curiosity for the unknown and for the future. Studying what these theories suggest will not help anyone to read the future, but they can be surprisingly open-minding. A close look at how culture has developed in this area will reveal useful information on how people think and what they are worried about.
People who tell the future do not have any clue about who you are and why you went there. However, they know one thing: you are a human, and as a human, you have some basic insecurities and questions. People are generally worried about the following areas: money, relationships, health, and religion. According to some cultures, these are the four pillars of a calm life, so it is not surprising that people are so interested in them.
In the money category, we can find things about jobs, such as promotions or firing. Also, here we can find anything that has to do with gaining or losing money, such as the heritage of someone who passed away and so on. Here, you may also hear predictions about a trip or changes in the place of residence.
The matter of relationships is the most complicated, and it includes predictions about finding a life partner or getting divorced, conflicts with friends, pregnancies, and marriage. It is interesting that people who are older do not have worries of their own and are not expecting to change their relationships. In this case, they are eager to find out about the future of beloved people, such as their children and focus on predictions for others.
Health is also a fundamental element in life; predictions about a death or a loss can also be met here. Last but not least, religion is approached by predictions about protection from superior powers or curses. It is crazy, but predicting someone's future does sound like an organized job.
Have you read?
Three Tips that Get You Off the Highway to Burnout by Matthew Ponak.
4 Questions to Ask Before You Scale by Rhett Power.
Digitally Aided and Human Powered – How to Engage Customers in a Digital World by Joseph A. Michelli.
Shake It Off–or Not? What To Do About Criticism by Robin Landa.
Identifying Your Buyer Persona: Key Questions to Ask Yourself When Creating a Target Audience by Valeh Nazemoff.
---
Add CEOWORLD magazine to your Google News feed.
---
Follow CEOWORLD magazine headlines on:
Google News
,
LinkedIn
,
Twitter
, and
Facebook
.
---
Thank you for supporting our journalism. Subscribe here.
---
For media queries, please contact:
info@ceoworld.biz
---
Tags :
Non Executive Chairman Insider
Non Executive Director Insider
Outside Director Insider
President Insider
Senior Executives Insider
Senior Vice President Insider