Business Of Stars: Brad Pitt Launched His New Beauty Brand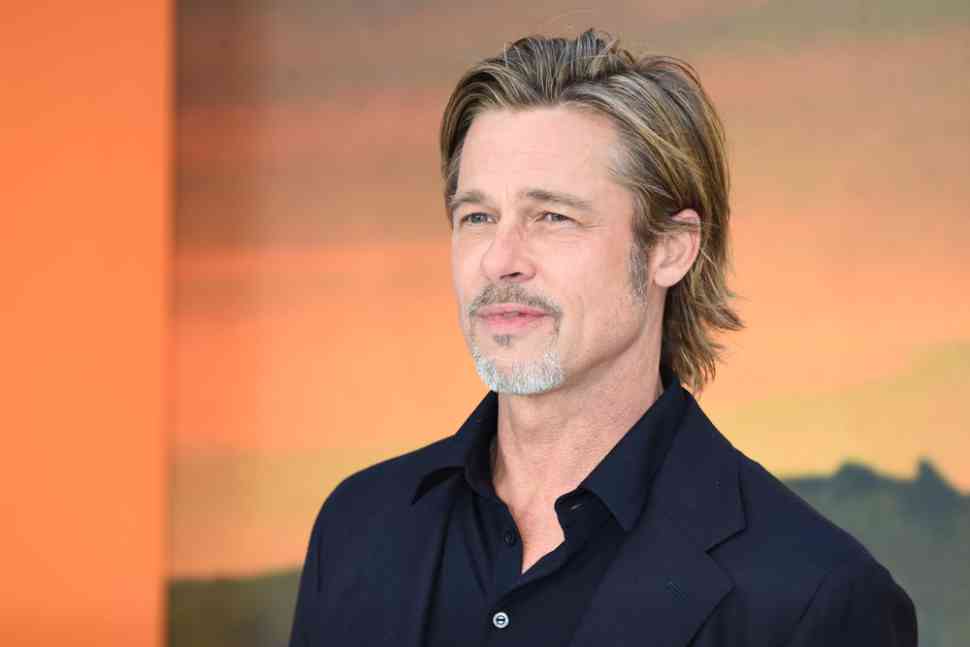 Do you know what prompted Brad Pitt to start his own beauty brand? Apparently, he was influenced by a former relationship. So who is the woman who influenced him? Gwyneth Paltrow! He dated her for three years, from 1994 to 1997; today, he is very close to her. Let's not forget that Gwyneth Paltrow has, since 2018, launched her trendy lifestyle brand with wellness advice from doctors, travel tips, and beauty and home products. Gwyneth Paltrow's brand is Goop.
But let's get back to our topic. Brad Pitt launched his genderless skincare line called Le Domaine Skincare. Brad Pitt stated in an interview that he admires Gwyneth Paltrow for the brand Goop and the empire she has built. He even added that she was the one who made him wash his face twice a day.
So, he slowly began to discuss with his partners how his dream of a new cosmetics line could become a reality, and he began to read about the properties of grapes.
Apart from Gwyneth Paltrow, another important woman in his life played a significant role in his new business activity. This, of course, is Angelina Jolie. The grape-based antioxidant ingredients in his products come from Chateau Miraval. It is the winery he co-purchased in 2008 with Angelina Jolie. The winery is now at the center of a complicated legal process. As he says himself, Chateau Miraval is a place for new ideas.
Miraval uses no pesticides. Something that may seem awkward is that the vines are not irrigated, and thus their roots get deeper into the soil to find water. Miraval's grapes grow like this, and all their substances form the basis of the new beauty line's 96% natural, vegan, and sustainable products. A clever packaging detail highlights the refillable bottles: wooden caps recycled from old wine barrels.
He has tried his new products, and as he said in his statements, he saw a difference in his skin, which was the main reason for starting the new beauty line. He considers how his products differ from what is on the market. What exactly is his beauty routine? In the morning, he washes his face and puts on serum and some day cream. Accordingly, he washes his face and puts on serum and night cream at night.
After all that Brad Pitt has done in his life, how does he see the future? As he recently stated, the older he gets, the more he thinks about the quality of time in his life. "I think after the Covid-19 restrictions and the lockdowns, it seemed to be on a lot of people's minds, like, "How do we spend our time?". And I think, at the end of the day, family and friends are all that matter," he said.
In conclusion, Le Domaine is a line of anti-aging cosmetics for men and women. "I like the idea of a genderless series," Brad Pitt said, and this is one of the promoting mottos for his brand.
Have you read?
How JC White, Founder & CEO of T3 Body, Founded a Business Empire Focused on Fitness for Entrepreneurs.
Why Leadership Needs to Start Stepping Out of Comfort Zones Again by Gloria St. Martin-Lowry.
Economic Profit as the Ultimate Performance Measure by Gregory V. Milano.
Ode to Joy by Leo Bottary.
Why Your Company's Health Depends On Your Personal Health by Dr. Erik Reis.
---
Add CEOWORLD magazine to your Google News feed.
---
Follow CEOWORLD magazine headlines on:
Google News
,
LinkedIn
,
Twitter
, and
Facebook
.
---
Thank you for supporting our journalism. Subscribe here.
---
For media queries, please contact:
info@ceoworld.biz
---
Tags :
Business Leaders Insider
Chief Behavioral Officer Insider
Chief Budget Officer Insider
Chief Ecosystem Officer Insider
Chief People Officer (CPO) Insider
Co Founders Insider