The World's Wealthiest Women Billionaires (January 21, 2023)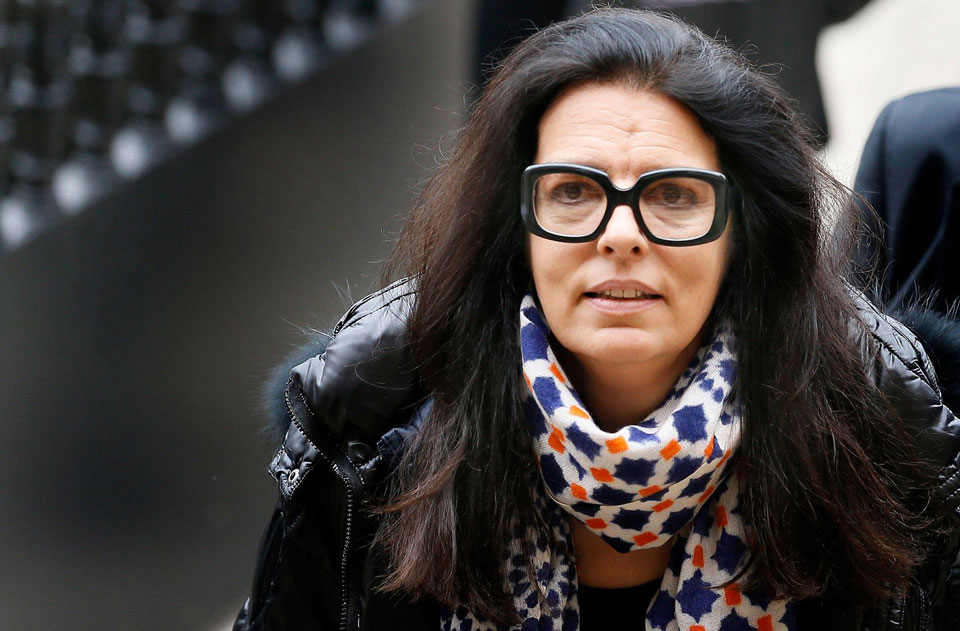 As of January  21, 2023, with a net worth of roughly $82.0 billion, L'Oréal heiress Francoise Bettencourt Meyers is the richest woman in the world, followed by Julia Koch (No. 2, $58.9 billion), Alice Walton (No. 3, $58.2 billion); and Jacqueline Mars (No.4,$37.9 billion).
Miriam Adelson is the fifth-richest woman globally, with a whopping $34.3 billion. Gina Rinehart ranked 6th with a personal wealth of $29.7 billion, followed by Mackenzie Scott with $28.8 billion. Susanne Klatten is placed 8th with a net worth of $26.4 billion.
Iris Fontbona ($24.0 billion) occupied the 9th position on the top 10 wealthiest women in the world list, followed by Abigail Johnson (No. 10, $21.1 billion). Here is the latest list of the world's top 25 richest women.
     WOMEN BILLIONAIRES LIST  2023                           
Francoise Bettencourt Meyers & family: $82.0 billion
Julia Koch &Family: $58.9 billion
Alice Walton: $58.2 billion
Jacqueline Mars: $37.9 billion
Miriam Adelson & family: $34.3 billion
Gina Rinehart: $29.7 billion
Mackenzie Scott: $28.8 billion
Susanne Klatten: $26.4 billion
Iris Fontbona & family: $24.0 billion
Abigail Johnson: $21.1 billion
Savitri Jindal & family: $17.9 billion
Renata Kellnerova & family: $16.6 billion
Kwong siu-hing: $15.1 billion
Charlen de Carvalho-Heineken & family: $13.7 billion
Diane Hendricks: $12.7 billion
Laurene Powell Jobs & family: $11.7 bilion
Wu Yajun: $11.3 billion
Yang Huiyan & family: $11.0 billion
Christy Walton: $10.4 billion
Kirsten Rausing: $10.3 billion
Marijke Mars: $9.5 billion
Victoria Mars: $9.5 billion
Pamela Mars: $9.5 billion
Valerie Mars: $9.5 billion
Zhong Huijuan: $9.1 billion
Have you read?
Seven Beliefs To Take On Your Leadership Journey by Sandeep Chennakeshu.
Leading the Way Towards a Greener Future: Sustainable Tourism in 2023 by Veidehi Gite.
IN THE LINE OF FIRE: Effective Positive Influence Leaders Respond to a Crisis by Glenn Parker.
Why Baix &Co. Is Just the Sort of Fresh Take on F&B Operations Restaurant Owners Are Looking For.
Track Latest News Live on CEOWORLD magazine and get news updates from the United States and around the world. The views expressed are those of the author and are not necessarily those of the CEOWORLD magazine.
Follow CEOWORLD magazine headlines on:
Google News
,
LinkedIn
,
Twitter
, and
Facebook
.
Thank you for supporting our journalism. Subscribe here.
For media queries, please contact:
info@ceoworld.biz
Tags :
Billionaire Insider
Centimillionaires Insider
Hectomillionaire Insider
Millionaires Insider
Super Successful People Insider