What is CFA? Here are 5 Things You Should Know about it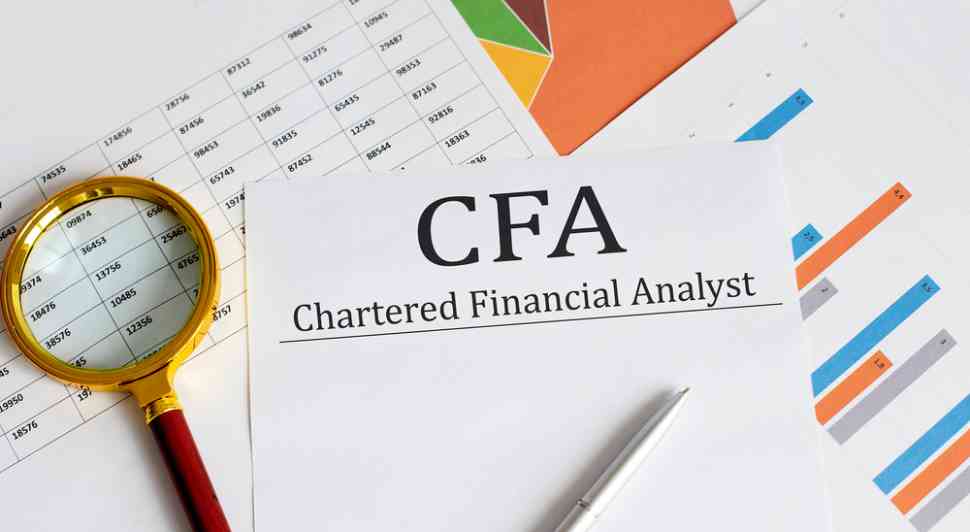 Paper with CFA - Chartered Financial Analyst a table on charts
One of the most popularly opted professional certificate programs in the world is the Chartered Financial Analyst (CFA) program. In this program, the participant is taught a range of subjects concerning advanced investment analysis, such as economics, portfolio management, and corporate finance. Presently, it has the highest level of recognition so far as finance is concerned and offers a number of benefits to its certificate holders in the industry.
I know you get the point! Doing CFA is a good deal and has a lot of benefits to consider. That being said, you mustn't be tempted into opting for it without due research. There are several things that you must take into account before you do anything else. I will write down a bunch of them for your reference. Here are 5 things you should know about it.
Eligibility
The first and foremost thing you must look into is whether you are eligible to apply for the program. You must have an international travel passport. Then, it would help if you had a Bachelor's degree, were enrolled in the final year of your undergraduate degree program, or had professional work experience of at least 4 years. You must note that part-time positions do not count as professional work in the CFA eligibility criteria. To know more, you should check.

The nature of exams
There are three levels of exams conducted as part of the CFA. Each exam focuses on a specific set of knowledge and skills. For example, the Level 1 exam asks questions on investment tools and comprises 180 MCQs. The total time for the exam is 3 hours. On the other side, Level 2 focuses on asset valuation and areas related to it. The final Level 3 focuses on portfolio management. CFA exams are conducted in English, so you must be prepared for the same. In case you are not proficient in English, you should practice it as much as you can. Once you qualify for the CFA and fulfill other professional requirements, you achieve the CFA Charter and are officially designated as a CFA Charter holder.

Achieve the CFA Charter
You cannot easily achieve the CFA Charter and will need a good training instructor for the same. Many offer such services but ensure that you join only those with a clean and credible record. However, there is one more thing you should take note of: you must have at least 4 years of professional work experience in the area of investment counseling to achieve a CFA Charter.

Know the timeline of the exams
There are three levels of exams, as already noted. These three exams are conducted in multiple periods. Level 1, for instance, happens in the months of June and December. The level 2 exam takes place in the month of June. In the same month is conducted Level 3. It is important that you tailor your preparation strategy accordingly

Job opportunities after qualifying for CFA
You will get a lot of amazing job opportunities upon clearing the CFA exams. They are inarguably among the best job profiles in the world and very lucrative indeed. These include Research Analysts, Consultants, Corporate Financial Analysts, Relationship Managers, and Portfolio Managers. Many big names in the finance industry employ CFA holders, such as JP Morgan, Morgan Stanley, and Goldman Sachs.

Recognition
One feature of CFA that gives it a more global foothold is the fact that a number of elite professional organizations recognize it. These organizations include the Society of Actuaries (SOA), the Professional Risk Managers' International Association (PRMIA), and the Certified Financial Planner Board of Standards (CFP). Aside from recognition from these organizations, the CFA certificate is treated as the equivalent of a Master's degree in the United Kingdom and the European Union.
Have you read it?
Which are the healthiest countries in the world for 2023?
5 Reasons Why the Key to Workplace Success Is Going Slow by Catherine Mattiske.
The Impact of Inflation on International Business Travel Plans by Robert Hoffman.
Sonatafy Technology – Expanding Software Development Teams Like Never Before.
The Fastest Way to Build Credibility and Scale-up a Digital Business by Vanessa Lau.
Track Latest News Live on CEOWORLD magazine and get news updates from the United States and around the world. The views expressed are those of the author and are not necessarily those of the CEOWORLD magazine.
Follow CEOWORLD magazine headlines on:
Google News
,
LinkedIn
,
Twitter
, and
Facebook
.
Thank you for supporting our journalism. Subscribe here.
For media queries, please contact:
info@ceoworld.biz
Tags :
Board Members Insider
CEO Excellence Insider
CEO Peer Advisory Insider
Chief Information Governance Officer (CIGO) Insider
Chief Merchandising Officer Insider
Globalization Insider