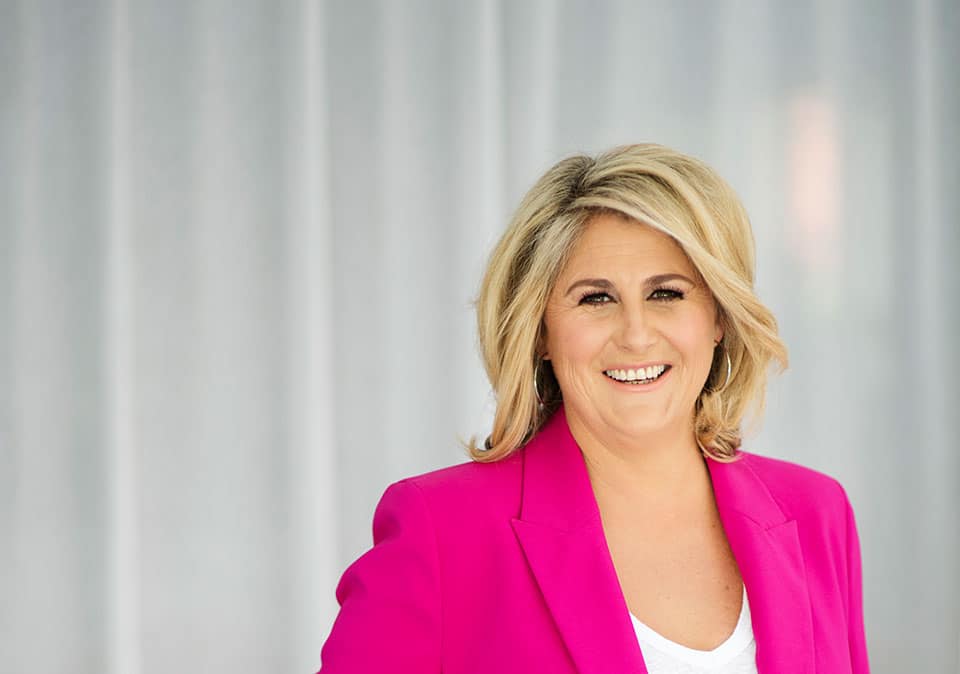 26.5% of administrative roles are being misrepresented, or worse, left out altogether when it comes to company organisational charts, a recent survey by the Australian Admin Awards shows.
The Australian Admin Awards recently conducted a survey experiment through their Instagram and LinkedIn profiles to ascertain where assistants sit on their company's organisational chart. 
Results from the Instagram and LinkedIn posts showed that 52.5% of respondents indicated they were on a dotted line, with 21% indicating they sat on a solid line report horizontally with their leader or executive. A mind-blowing 26.5% of respondents stated that they were hidden or did not exist on the chart. Elizabeth Barron – HR Consultant says that percentage of hidden or non-existent representation "Demonstrates a lack of inclusivity. EAs can work incredibly hard and at all hours to support people. What is the message they're being sent when they don't appear on the org chart? The org chart should reflect the full complement of the team it's representing, an effective EA plays a critical role in how the team works."
In our opinion, businesses that fail to correctly represent the value of administration within the organisational hierarchy could risk pushing company members into believing that administrative roles hold little significance in the broader organisation. Such representation may not inspire administrative employees to seek to develop themselves professionally within their company nor does it encourage training budgets to be allocated towards paving the way for the administrative team's growth and development.
Martin Dineen CEO of MJD Recruitment, and his team ask their clients whether they want an 'Executive Assistant' or an 'Assistant Executive' in a bid to understand how the role will be structured in the organisation. "It's sparked a wonderful conversation about the evolvement of the EA role in general and how most organisations are now looking for EA's that have incredible business acumen, the ability to add extraordinary value and even possess a 'superpower' that goes above and beyond the traditional duties in their job description."
Dotted line reporting is most interpreted as implying that the relationship is secondary and that the person at the end of the dotted line is not your immediate or permanent manager. A solid vertical line connecting roles not only indicates a direct report or relationship; it also symbolises the strength of that association. 
However, at its core, an organisational chart tells you who is on the same team; it is the visual representation of the company structure. Seeing assistants on a dotted line and to the side of the CEO in a company's org chart can cause confusion. Some people may interpret this configuration as meaning that the assistant manages themselves, with their CEO being their secondary manager. Being on this dotted line and to the side also removes assistants from the executive team, or any team structure, making them their own area of the company. And, for that 26.5% of survey respondents who don't appear on the chart at all, how are they viewed within the function of the business?
One thing that we know for sure', says Martin, is 'that these professionals are business critical to the success of an organisation, not just the success of an Executive. If an Executive is not able to perform at their peak on a daily basis, find more time in their day to manage strategic matters and have a confident representative managing issues in their absence the organisation will feel the effect.
We must ask, 'if assistants appear on a dotted line or are missing altogether, are they really incorporated into the team and valued for their skill set and insight?'.
If administrative functions within the organisation are to be valued, we need to start connecting the dots. It is our opinion that those in more senior admin roles, such as executive assistants, should be connected to their executive by a solid line with the executive team and not off to the side. This placement demonstrates a partnership between the executive, the assistant, and the executive team. Being placed off to the side on a dotted line implies that the assistant's role only benefits the executive and not the whole team/company, which can shrink the importance and function of the role. 
Being an administrative assistant is not just a job; it is a career. Co-authored by Marika Garton & Alice Stapleton for The Australian Admin Awards.
---
Written by Michelle Bowditch.
Have you read?
What Happens If You Neglect Experience Management by Sami Kallio.
Philanthropist Digant Patel Discusses How Charity Work Improves Life Satisfaction by Digant Patel.
The Importance of Leadership in Science-Based Businesses by Michael Van Eaton.
Why Are Big Companies Losing to Startups by Mike Stemple.
The Power of We in 2023 by Leo Bottary.
Track Latest News Live on CEOWORLD magazine and get news updates from the United States and around the world. The views expressed are those of the author and are not necessarily those of the CEOWORLD magazine.
Follow CEOWORLD magazine headlines on:
Google News
,
LinkedIn
,
Twitter
, and
Facebook
.
Thank you for supporting our journalism. Subscribe here.
For media queries, please contact:
info@ceoworld.biz
Tags :
Chief value officer Insider
Chief visionary officer Insider
Chief web officer Insider
Corporate Executives Insider
De Facto Director Insider
Deputy general manager Insider