The Future of Virtual and Hybrid Events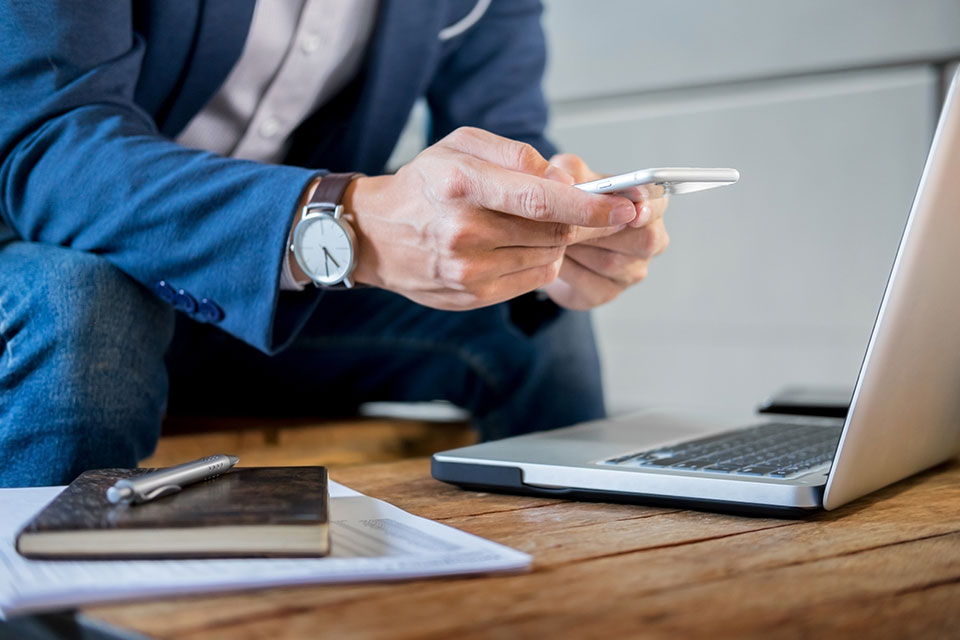 Looking at the state of the world in 2019 versus 2022, pre and post pandemic, shows two completely different realities. COVID and the pandemic it caused fundamentally shifted the ways people communicate and interact. For example, the video service Zoom went from a niche application to one of the most iconic that exists today. From 2019 to 2020 alone Zoom's daily participant use grew 35 times over.
Overall more than 45 billion minutes were hosted for webinars in 2020. Communication wise, while emails still reign supreme, video conferencing has grown to a close second for digital engagement. The pandemic saw more put shut in their homes than had been seen in all of human history. Interestingly though, the end of the pandemic has not meant the end of this trend. 
In 2022, 42% of frequent business travelers said they'll never return to the road. More people than ever are looking for remote work, and people are less keen on long commutes. Companies have responded to these changes in preference quickly. In 2020, 70% of physical events were made to be digital, or at least a hybrid mix. In 2022, 40% of events are planned to be hybrid, 35% hybrid.
Clearly digital events, which had already been on the rise, have cemented themselves as essential. Digital events in this case refers to company sanctioned displays, meetings, info sessions, and of course more entertainment based occasions. For many of these, organizers are looking to promote engagement while still keeping the overall focus on productivity. 
And interestingly, it has worked. Business virtual events are cheaper, take less time, increase productivity, engagement, and focus. It's essential when making a digital event to ensure that it's done with video. Audio based or more powerpoint based digital events see big drops in productivity and attention. It's also important to look at the downsides of digital events themselves.
Digital video based events, for example, can be really mentally draining after a while. Video calls currently promote unnatural amounts of eye contact and reduce body language signs. This means that it's stressful in a way that a physical event simply is not. There are certainly workarounds for this, but one commonly used solution is a bit more unique.
Hybrid events, a mix between the digital and physical, have been growing in popularity. While now requiring a commute to a physical space, hybrid events hold onto many of the positives of digital events. They're more engaging, keep attention, are generally liked, and can be gamified. 
72% of attendees believe they'll get more value from a hybrid event than physical. Typically there will be a main event that requires physical attendance. At the same time though, there will be a virtual component that lowers cost and is more practical. There is also, again, the idea of gamification. While turning a serious business event into a game may sound counterintuitive, it can be very helpful.
For instance, testing out new features in a showroom is a great way to test products and entertain. Adding social media incentives can fall flat at times, but if people get into it can be a great connector. And generally adding milestones and tasks for attendees to strive for gives the event more purpose.
It's specifically in the pursuit of gamification that the strength of hybrid events shines. Some people aren't satisfied with this. Some want digital events to become more comprehensive, more universal. This introduces the idea of the metaverse. The basic concept behind the metaverse is to really immerse the participants into the digital event. 
This can happen in a few interesting ways. Some of the most simple are things like creating a digital engagement platform. There's now a lounge and separate rooms for the participants to enjoy, not just one digital space. More advanced examples would be real-time interactions and unique tools being implemented. Things that make a participant feel like they're really engaging themselves.
The metaverse is still extremely early in development, but it represents a common trend. The world of digital spaces is expanding. Denying or trying to get around it will just cause one to fall behind. Physical events hold and will always hold an undeniable and important role, but that role is slowly shrinking.
In parallel, digital events are continuing to grow. For many digital events represent a clash of culture and a loss of humanity. Although this isn't about digital family get-togethers, or parties. It's about corporate events that are meant to be fun, but still be informative. Business tests that entertain, but serve a purpose. This is the undeniable perfect place for digital events. The world of digital events has found its place, but it can only grow.
---
Written by Brian Wallace.
Have you read?
Best Business Schools In The World For 2022.
Best Fashion Schools In The World For 2022.
Best Hospitality And Hotel Management Schools In The World For 2022.
Best Medical Schools In The World For 2022.
The World's Best Universities For Doctor of Business Administration (DBA), 2022.
Track Latest News Live on CEOWORLD magazine and get news updates from the United States and around the world. The views expressed are those of the author and are not necessarily those of the CEOWORLD magazine.
Follow CEOWORLD magazine headlines on:
Google News
,
LinkedIn
,
Twitter
, and
Facebook
.
Thank you for supporting our journalism. Subscribe here.
For media queries, please contact:
info@ceoworld.biz
Tags :
Chief Research Officer Insider
Chief Revenue Officer Insider
Chief risk officer Insider
Chief sales officer Insider
Chief science officer Insider
Chief security officer Insider