The importance of Business Process Management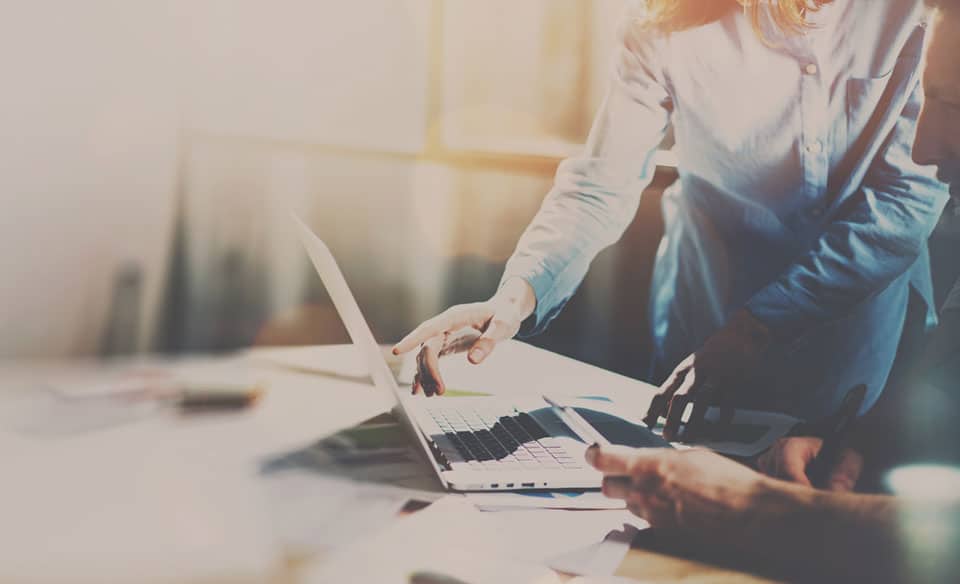 Business Process Management (BPM) is the practice of modeling, analyzing, and optimizing end-to-end business processes in order to achieve your strategic business goals, such as improving customer interactions. While BPM is a methodology to better understand end-to-end business processes, business process automation can be used to continuously validate and improve process performance against such initiatives.
Business Process Management (BPM) is a discipline that allows you to improve a business process from start to finish by analyzing it, modeling how it performs in different scenarios, making improvements, monitoring the improved process, and continuously optimizing it. A business process is any set of activities or tasks that are carried out in order to accomplish a specific goal. Business processes can be complicated, and often involve multiple steps, multiple people, and multiple systems.
BPM is not a one-time event, but rather an ongoing process of continual improvement. By analyzing and improving business processes, businesses can increase efficiency, reduce costs, and improve quality and customer satisfaction.The first step in BPM is to identify the business process that you want to improve. This can be done by talking to employees, observing them carrying out the process, or reviewing process documentation.Once the business process has been identified, the next step is to model how it performs. This can be done using flowcharts or other software tools. Once the business process has been modeled, it can be analyzed to identify bottlenecks, inefficiencies, and opportunities for improvement.
The goal of BPM organizations is to take control of their processes and continuously optimize them. BPM tools can help organizations manage and optimize their business processes by helping them design, model, implement, and measure workflows and business rules.. BPM software helps organizations define the steps needed to run a business, map the definitions to existing processes, and then simplify or improve processes to make them more efficient. Business Process Management (BPM) is a disciplined approach to identifying, designing, executing, documenting, measuring, monitoring and controlling automated and manual business processes to achieve consistent and targeted results in alignment with the organization's strategic goals. The BPM lifecycle generally includes five phases: identification, modeling, improvement, implementation, and continual optimization.
BPM is often used in the context of process improvement initiatives, such as Six Sigma and Lean. However, BPM can also be used to design and implement new processes, as well as to streamline and automate existing ones. BPM software is designed to help organizations map, model, optimize, and automate business processes. BPM suites typically include tools for process modeling, execution, monitoring, and analytics. The emergence of cloud-based BPM platforms has significantly lowered the barriers to entry for BPM, making it more accessible and affordable for organizations of all sizes.Some of the leading BPM software vendors include Appian, IBM, Oracle, Pegasystems, and TIBCO Software.
Business Process Management (BPM) is a discipline that includes any combination of modeling, automating, executing, controlling, measuring, and optimizing business processes to support business goals across systems, people, customers, and partners within and outside a company. boundary. Business process management as defined by Gartner (external link from IBM) uses technology to discover, model, analyze, measure, improve and optimize business strategies and processes.
BPM aligns people, systems and data to ensure business outcomes support business strategy. Including advanced analytics, activity monitoring and decision management capabilities, the business process management package can coordinate people, systems, information and materials to achieve business outcomes.
Usually driven by business rules, BPM itself includes a lot of operational analysis and flow diagrams, and the most sophisticated offerings in this area include not only process designers, but also modeling tools, so that processes can be run virtually to identify bottlenecks or other problems. associated with a person or basic infrastructure. The term "business process management", which is often used in terms of day-to-day workflow – and yes, "workflow" usually refers to the realm of process improvement – is an important piece of the "access and use" puzzle, as no process or one bad process does not degrade the quality of your work ability to receive and use information. Process management guides people in the organization to consistently utilize the processes that have been designed to accomplish the organization's goals. immature processes referred to as informal, and formal processes are ones that are defined, measured, and improved. An example of a business process that would be managed would be the process of onboarding new employees. The goal of business process management is to continuously improve processes in order to better meet the needs of the organization. This includes identifying, designing, and implementing new processes as well as improving existing ones. Business process management helps organizations to be more efficient and effective in their operations. Business process management is an important part of any organization, as it helps to ensure that processes are efficient and effective. Having well-managed processes is essential to the success of any organization.
This is where business process management comes into play as it automates the invoice approval process, thus eliminating the possibility of manual errors and two-way clarifications between the sales team and the augmented reality department. Usage shifts the process towards customer-centric order management, which provides more business value. 
In conclusion, business process management is a central part of modernization and it should not be underestimated in the context of industry 4.0. Business process management is the central nervous system of the enterprise and, in many ways, the key to successful industry 4.0 initiatives. BPM systems help to reduce the cycle time of processes and increase the efficiency of businesses. By automating processes, businesses can improve customer satisfaction by providing faster responses to customer inquiries, and can also improve operational efficiency.
---
Written by Vangelis Kotselas.
Have you read?
Best Business Schools In The World For 2022.
Best Fashion Schools In The World For 2022.
Best Hospitality And Hotel Management Schools In The World For 2022.
Best Medical Schools In The World For 2022.
The World's Best Universities For Doctor of Business Administration (DBA), 2022.
---
Add CEOWORLD magazine to your Google News feed.
---
Follow CEOWORLD magazine headlines on:
Google News
,
LinkedIn
,
Twitter
, and
Facebook
.
---
Thank you for supporting our journalism. Subscribe here.
---
For media queries, please contact:
info@ceoworld.biz
---
Tags :
Board Members Insider
CEO Excellence Insider
CEO Peer Advisory Insider
Chief Information Governance Officer (CIGO) Insider
Chief Merchandising Officer Insider
Globalization Insider
Greece Insider
United States Insider