Mitto Studies Showcase the Power of an Evolution in Customer Service Communication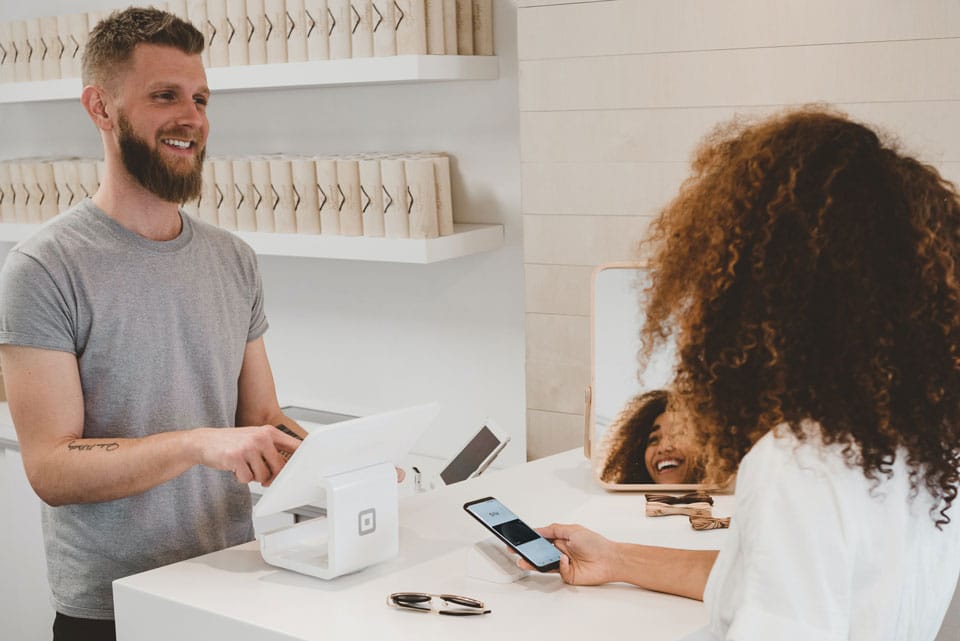 Customer service is an essential touchpoint for every business that aims to keep growing. It continues to evolve as customers better understand what they expect from the service industry. The digital era has presented businesses with new challenges in adopting communication strategies that help keep their brands top of mind among customers. Consumers are more interested in convenient customer service with a personalized touch. How do you ensure that you get it right for your clients? Do we need an evolution in customer service?
Mitto, a leading global communications provider, has conducted research that reveals important facts about why there is a need for transformation in customer service. It conducted several surveys; one poll found that two-thirds of consumers expect high customer support standards. Customer support is the first stage of contact with an individual; for most people, this will determine how they feel about the brand. Individuals who receive high-quality support are likely to continue purchasing products or services from a brand, reflecting the loyalty and retention associated with superior service.
Have you wondered what customers think about your brand or how they feel when receiving a text message from your company? Communication is critical for any business to remain relevant. The content of the messaging must resonate with customers and create a sense that you genuinely care about their needs.
Major customer pain points
To find out what should be done to improve customer service, Mitto conducted research and summarized some of the major pain points for customers in 2022. It also identified communication strategies that address these issues.
Technological growth has made it possible for millennials and the upcoming Gen Z to experience the convenience of social media, chatbots, and SMS. Information is widely available through the internet, and by the time they try out a brand, they have a lot of information about it. They have done a mini audit on the business by reading feedback from other customers, reviews, and comments on the social media pages that the business runs.
The first pain point for most customers is a slow response time. When a person contacts a brand with the intention of making a purchase, they expect to get a response within one minute. Ninety percent of customers expect a brand to get back to them within 60 seconds, and around 60 percent are displeased with their service when this time elapses. If the first impression is negatively affected, they are very likely to explore other options and not consider your company. This is especially true if they receive a better service experience from a competitor. Some brands have adopted chatbots and auto-responses to address this issue. Human representatives answer questions and solve problems that are too complex for the chatbot. Response time to inquiries strongly affects customer perceptions of a brand.
The second pain point is inconsistent customer service. For a business to succeed in delivering superior service, it needs to map out and fully understand the customer journey. An insight into this journey will support its staff in ensuring that all customer service interactions provide valuable experiences. For example, if a business sells products, the first point of contact may be customer support, where consumers make inquiries before they are directed to the sales team for a better understanding of the merchandise. Therefore, everyone managing customers in a business needs to ensure consistency by adopting a unified approach to customer service. Can you imagine a customer getting a great customer support experience but being dissatisfied with the sales team's approach to helping them understand a product? The customer is doubtful about considering the brand again. Therefore, as a business identifies its unique selling points, it must ensure that all customer touchpoints are well organized. It should have a system in which all concerns can be professionally addressed at any time.
The other pain point for customers involves delivery delays and protracted wait times. Did you know that the wait is bearable for most consumers if the customer service they receive is outstanding? When shoppers purchase goods from any brand, they want to receive the products as soon as possible. Therefore, issues such as shipment delays can strongly affect customer perception of a company. These problems could be caused by things that your business cannot control, such as severe weather and customs delays, but how do you manage customer expectations? Constant communication is beneficial. For instance, you can give the customer SMS updates on the current location of a package and let them know when any delays affect the delivery.
Why is there a need for evolution in customer service?
In the digital era, people know what to expect from customer service. Ilja Gorelik, COO at Mitto, says, "With digitization, the pressure is on for brands to communicate effectively with their customers on the channels they want, when they want, and with messages they resonate with." This trend has made it especially important for brands to work toward understanding their customers and curating messages that will address their issues.
First, it's important to get the preferred communication channel right. With the evolution of technology, we have some customers who favor SMS because it's faster than email. Others prefer having conversations with chatbots as they feel this method delivers the quickest results. These differences have made it necessary for businesses to better understand their customers and find the best communication channels to use. Messages should appeal to the buyer and have an individualized touch that includes his or her name. This makes them feel that the brand is in touch with them. The buyer is then open to continued interactions with a company's staff. Why? They feel that the brand genuinely cares about them and is working toward providing a better experience.
Faster response times represent a vital goal for most businesses. If your company only responds to people while operating between 9 am and 5 pm, you may lose out on many potential buyers. If customers don't receive responses within one minute of contacting your business, they're likely to move on to the next option they have available. Therefore, it might be worth the cost of adding off-hours customer support personnel or chatbots to guide customers while your team is away.
Power is shifting away from businesses and into the consumer's hands. When a client has a bad experience with your brand in this digital era, it's possible for one "viral" social media post to destroy your business. Therefore, the evolution of customer service to keep up with changing trends helps a business create communication plans and strategies that will help it remain relevant and popular. Omnichannel communication strategies enable the business to optimize its offerings and build brand personalization. Ilja Gorelik, COO at Mitto believes that digital communication channels will continue to spring up, and therefore businesses should adopt the channels that help them best stay in touch with today's consumers.
About Mitto
Mitto is a major provider of global omnichannel communications solutions that support the growth of businesses. It offers advanced customer engagement and messaging technology. Its easily integrated solutions include chat app, voice and text-message APIs, business messaging, and end-to-end phone number management. Mitto consistently strives to improve communication strategies by conducting research and surveys that help businesses recognize the most effective solutions.
---
Have you read?
Best CEOs In The World, 2022.
Global Passport Ranking, 2022.
World's Richest People (Top Billionaires, 2022).
Economy Rankings: Largest countries by GDP, 2022.
Top Citizenship and Residency by Investment Programs, 2022.
Track Latest News Live on CEOWORLD magazine and get news updates from the United States and around the world. The views expressed are those of the author and are not necessarily those of the CEOWORLD magazine.
Follow CEOWORLD magazine headlines on:
Google News
,
LinkedIn
,
Twitter
, and
Facebook
.
Thank you for supporting our journalism. Subscribe here.
For media queries, please contact:
info@ceoworld.biz
Tags :
Chief Investment Officer Insider
Chief Knowledge Officer Insider
Chief Learning Officer Insider
Chief Legal Officer Insider
Chief Marketing Officer Insider
Chief Networking Officer Insider