The Old Smart is the New Stupid" A Conversation with Bestselling Author Ed Hess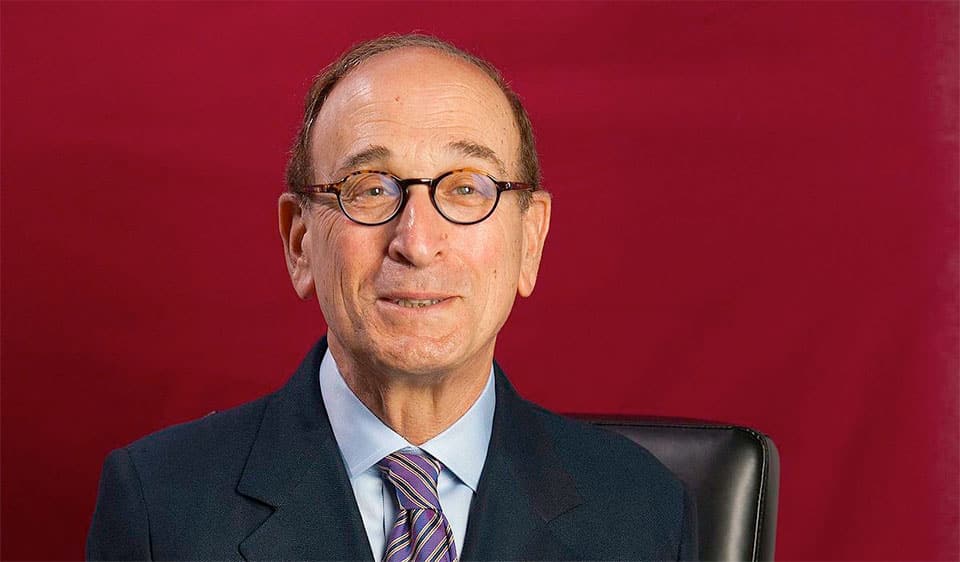 Smart machines and automation will have a significant effect on how we work. Adapting to this new world of work will require us to acknowledge our limitations and understand our unique advantages as human beings.
Artificial Intelligence (AI) and Machine Learning (ML) will unseat us from our perch as the most intelligent entity in the room. As these technologies do more of the computational work, many of the ways that we define human intelligence will need to be revised. This shift has the potential to overturn how we value and reward human thinking.
I had the pleasure of speaking with Edward D. Hess, Darden Business School Professor and bestselling author of several outstanding books, including Hyper-Learning and Humility Is the New Smart: Rethinking Human Excellence In the Smart Machine Age.
"In most school systems, being smart is defined as who gets the right answer. You're considered smart if you make fewer mistakes than anyone else. This means we start identifying being smart with how much you know and what you get right."
According to Ed, this is very outdated thinking, which only leads us into perilous waters. There is little doubt that technology has extended far beyond the limits of our human capabilities "In our current Smart Machine Age, computers know more than we ever will. They can access information much faster and do it more accurately than we ever could."
Consequently, human beings must rethink our definition of being smart. "A quantity-based definition, 'how much I know,' is not nearly as valuable. 'New Smart' is based on the quality of my thinking, listening, and engagement with people."
How to live and lead with the New Smart
According to Hess, we can thrive in the Smart Machine Age by leveraging the very things that make us most human. We must be continually committed to mastering our emotional intelligence.
"The Smart Machine Age is all about collaboration. Although high quality data is valuable, we need to know how to apply it effectively. We need to bring people on side with us. This will require elevated capabilities in our listening and ability to connect with others."
Although most people believe that listening is about not speaking when others are talking, this is an overly simplistic approach. Elevating our listening skills requires "asking better questions, being open-minded and seeking to truly understand the views of other people, and making meaning together."
If we fail to do this well, there will be little purpose for human interaction, since computers will provide better quality information in the first place. The critical role for humans in this new world of work is "being human."
Ed Hess also argues that we need to learn to better manage our own emotions and the emotions of others. This involves paying more attention to our inner thoughts. It is imperative that we understand our triggers and recognize that we have more control over our emotions than we think. Keeping control of our emotional world is vital to building healthy relationships with other people, both professionally and personally.
Managing emotions does not just relate to our inner world. We must be able to empathize with others so they feel understood and valued. This is vital to building trusting relationships, a foundational currency in the business world. To do this, we must "be attuned to the emotional expressions and needs of others." This involves recognizing and accurately decoding the verbal and non-verbal signals of those around us. Although this may be a challenging endeavour, it is a necessary shift to adapt to our brave new world.
While the Smart Machine Era may feel scary, accepting its arrival helps us pivot to the future. Although technology is permeating our lives like never before, ironically enough, this era may require the utmost of our humanity. Embracing more of our humanity and elevating its expression is the key to our individual and collective growth. In a strange way, more technology may be the path to us unlocking more, rather than less, of the human side of our potential.
---
Written by Craig Dowden.
Have you read?
Unproductivity arising from a planning fallacy by Riccardo Pandini.
The Best Time Is Now: Dr. Wendy Borlabi, Performance Coach for the Chicago Bulls, Talks About Writing Her Book by Kim O'Hara.
Why senior roles need to be more flexible too by Belinda Morgan.
We don't choose our holiday memories, but they choose us by Michalis Kostopoulos.
Nikos Koutsianas, Founder of Symbeeosis/ Founder of Apivita.
Track Latest News Live on CEOWORLD magazine and get news updates from the United States and around the world. The views expressed are those of the author and are not necessarily those of the CEOWORLD magazine.
Follow CEOWORLD magazine headlines on:
Google News
,
LinkedIn
,
Twitter
, and
Facebook
.
Thank you for supporting our journalism. Subscribe here.
For media queries, please contact:
info@ceoworld.biz
Tags :
C-Suite Leaders Insider
Chief Health Officer Insider
Corporate Directors Insider
Economics Insider
Money Managers Insider
Policy Insider
Wall Streeters