5 Reasons Why Entrepreneurs Like Elon Musk Are Choosing Purpose Driven Education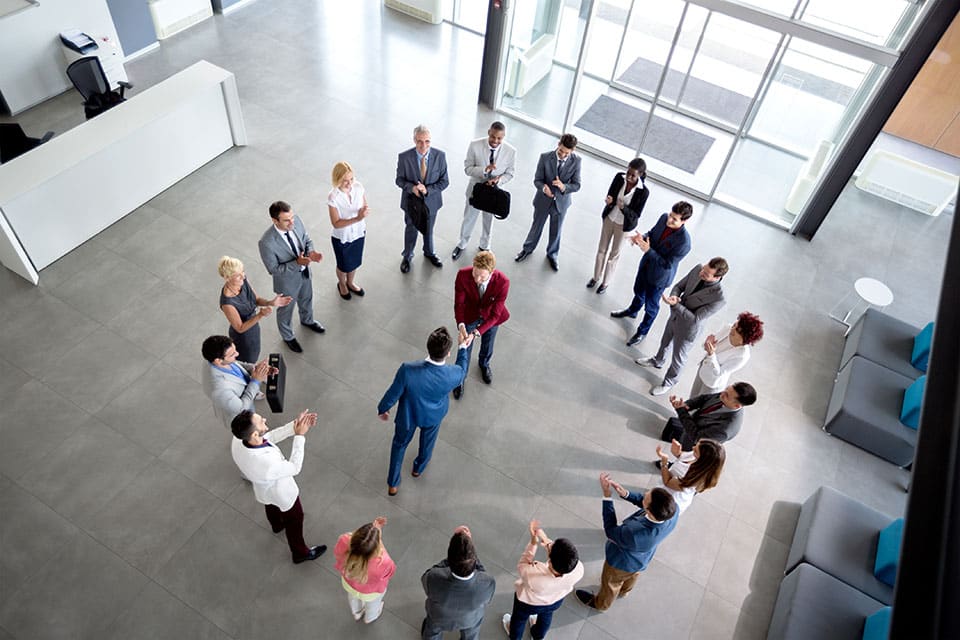 Benjamin Franklin said, "The idea of what is true merit should also be often presented to youth, explained and impressed on their minds, as consisting in an inclination joined with an ability to serve mankind, one's country, friends and family; which ability is with the blessing of God to be acquired or greatly increased by true learning; and should indeed be the great aim and end of all learning."
Our modern day compulsory education system was created for a different age. Most of the elements we find in traditional schooling were implemented in order to serve society during the industrial revolution and are no longer relevant to our day. Despite this, we continue to follow the same pattern generation after generation and the results are disheartening.
The traditional education system has been created to teach each student what to think (instead of how to think or why). The focus in this level of education is conformity. Everyone learns the same thing, in the same way, at the same pace. The end result in many cases are students who are less than passionate about learning and look outside of themselves, ignore nature and look to "experts" for knowledge.
Elon Musk believes the current education system could be vastly improved. Musk didn't like school as a child. "I hated going to school when I was little, it was torture," confessed Musk, who was bullied as a child in South Africa. As the founder and CEO of several innovative companies, Elon Musk appreciates the value of thinking outside the box and taking risks – both of which are often encouraged in purpose driven programs.
The "great end and aim" of learning is to support the development of creative and capable adults who have identified their life's purpose and are living for that purpose. Here are some of the ways a purpose driven system of education supports each student's holistic development:
Each student is encouraged to seek an understanding of their divine purpose and mission. 

Students actually develop their capacity to access wisdom, think independently and logically, work individually and as a team, build meaningful relationships and understand themselves and their potential.

Students are intrinsically motivated to acquire knowledge and skills that will enable them to be creative and capable adults who have identified their life's purpose and are living for that purpose. 

Families are not driven by arbitrary content, schedules, or the requirements of curricula that do not serve their unique purposes.

Students and parents learn from the best books and seek mentorship from people who have the results they want.
Kathryn Koniuszy, founder of American Family Education, a purpose driven school in Gilbert, AZ says, "This is the goal– an Education where an individual's power to create, their personal relationships, and their effect on the world are the primary focus. Where everything that happens "at school" supports, encourages, and facilitates each individual's personal progress.These principles can be applied no matter where students are learning (at home or at school etc…).
Purpose driven education is not only academic. Rather, it encourages the students to develop their whole selves (IQ x Emotional Intelligence x Will Power = Adversity Quotient), and to heal and strengthen the bonds in their own family where they can learn the most important lessons in their youth. Strong families provide a foundation for individuals to mature and add to the cultures and gifts of their family heritage.
In the end there is no one size fits all when it comes to schooling as each family's educational priorities and philosophies are different. However, many parents are now leaning towards purpose driven education as a desire for a more customized or individualized learning experience for their children, the opportunity to explore non-traditional approaches to education, or the belief that such a system will better meet their child's unique needs.
Learning is inherently enjoyable! Children are naturally curious! When we strip away all of the layers of coercion and control that have been placed between children and education, and provide excellent examples of what they could accomplish, we get students who are joyful in their learning, engaged in what they are accomplishing, and driven to do more than the bare minimum. When children understand their purpose they become intrinsically motivated, self-directed learners and good citizens.
---
Written by Parul Agrawal.
Have you read?
Unproductivity arising from a planning fallacy by Riccardo Pandini.
The Best Time Is Now: Dr. Wendy Borlabi, Performance Coach for the Chicago Bulls, Talks About Writing Her Book by Kim O'Hara.
Why senior roles need to be more flexible too by Belinda Morgan.
We don't choose our holiday memories, but they choose us by Michalis Kostopoulos.
Nikos Koutsianas, Founder of Symbeeosis/ Founder of Apivita.
---
Add CEOWORLD magazine to your Google News feed.
---
Follow CEOWORLD magazine headlines on:
Google News
,
LinkedIn
,
Twitter
, and
Facebook
.
---
Thank you for supporting our journalism. Subscribe here.
---
For media queries, please contact:
info@ceoworld.biz
---
Tags :
Chief Culture Officer Insider
Chief Medical Officer Insider
Chief Quality Officer Insider
Chief Research And Development Officer Insider
Financial Directors Insider
General Counsel Insider