Show Customers, You Care With These 5 Tips
In this hyper-competitive business world, it's not enough to simply offer great products and services. You also have to make sure your customers feel valued, appreciated, and cared for if you want to create a lasting relationship with them and earn their repeat business.
By most accounts, the best way to do this is to offer great service across all customer touchpoints, demonstrating that you are committed to their satisfaction every step of the way.
Not only will this encourage customer loyalty, but it will also foster a relationship that is built on trust and mutual respect. With this in mind, let's take a look at five ways you can show customers that you care:
Make it personal
According to Adobe's 2022 Trust Report, 72% of customers say that a lack of personalization decreases their trust in brands. In light of this, it's important to make sure you're personalizing the customer experience as much as you can.
Of course, the extent to which this is possible will vary depending on your business model, but there are many small ways you can make a customer feel valued as an individual. For example, you could:
Use their name in communications
Send them birthday or anniversary messages
Recommend products or services based on their previous interactions with your brand
Tailor your marketing messages to their specific needs and interests
These days, there are plenty of tools out there that can help you automate the personalization process, so there's really no excuse not to be doing it. For example, you can use an automated email marketing tool to send customers birthday messages or use AI-powered chatbots to recommend products and services as they browse your site.
Stick to your values
According to recent research, 82% of consumers are looking to do business with brands that share their values, so it's important to make sure your marketing reflects this.
Think about the causes that are significant to you and your target customers and find ways to support them. For example, if you run an eco-friendly company, you could donate a percentage of profits to an environmental charity or plant a tree for every product sold.
Not only will this show customers that you care about the same things they do, but it will also help you attract like-minded individuals who are more likely to appreciate your products or services.
Remember, actions speak louder than words, so it's essential to back up your claims with concrete evidence. For example, if you say you're committed to sustainability, make sure your packaging is eco-friendly and that you source your materials from sustainable suppliers.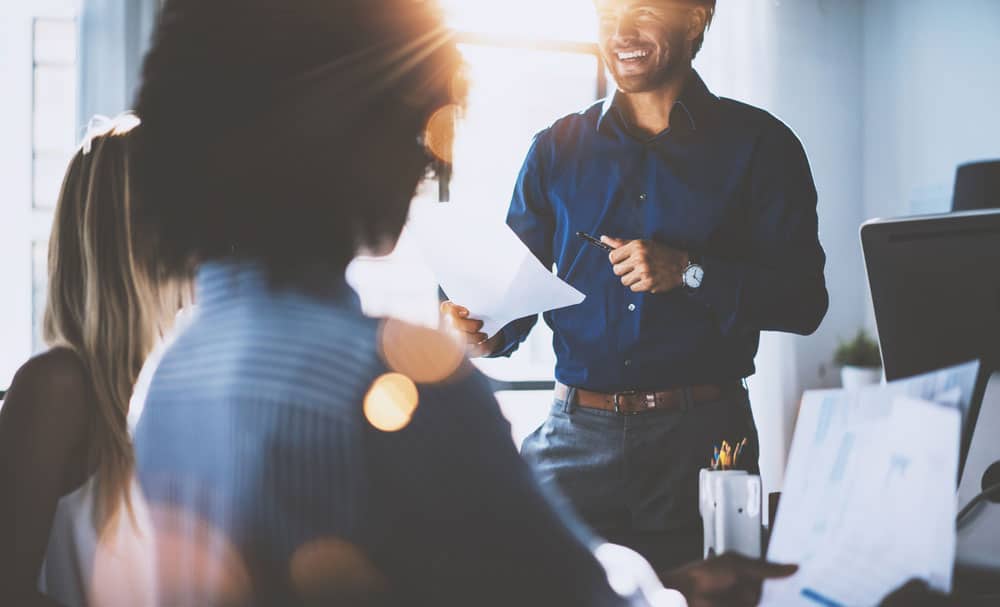 Ensure your site is accessible
Web accessibility is a hot topic at the moment, and for good reason. Making your site accessible to everyone, including those with disabilities, is not only the right thing to do, but it's also good for business.
For instance, websites that are more accessible tend to rank higher in search engine results, which can lead to more traffic and conversions. What's more, accessible sites tend to be easier to navigate and interact with in general, which can improve the overall customer experience and lead to more product sales/conversions.
Granted, there are many aspects to consider when making your site accessible, so it may be worthwhile seeking the assistance of web accessibility services to bring your site up to speed and strive towards achieving compliance with the various web accessibility standards.
Go the extra mile
In today's world of online shopping, customers have high expectations when it comes to service levels. They expect a hassle-free experience, and they want their questions answered quickly and efficiently.
In light of this, if you really stand out from the competition, you're going to need to go above and beyond to exceed their expectations. This could involve going out of your way to help them find the right product, offering advice on how to use it, or providing after-sales support if they run into any problems.
You could also offer additional services such as gift wrapping, express delivery, or a loyalty scheme to sweeten the deal and encourage customers to keep coming back.
Of course, providing an exceptional level of customer service can be costly and time-consuming, but if you can pull it off, it will be worth it in the long run. Not only will you acquire more customers, but you'll also benefit from improved customer retention rates and higher customer lifetime value.
Don't ignore constructive criticism 
Many business owners make the mistake of seeing customer complaints as a negative thing. And while nobody wants to have disgruntled customers, the fact is, complaints can actually be a valuable source of feedback, when taken into consideration as constructive criticism.
Consumer Affairs found that 88% of dissatisfied customers will share their experiences with others, while only 35% will express these concerns directly to the company. In other words, the vast majority of customers that are unhappy will leave and talk negatively to friends and family about it, rather than giving you the opportunity to put things right.
Conversely, if a customer is upfront and honest with you about their issues, they're giving you a chance to improve the situation. What's more, if you're able to successfully resolve their complaint, you could turn them into a brand advocate that will sing your praises to others.
So, instead of seeing customer complaints as a thorn in your side, try to view them as an opportunity to make necessary improvements. Not only will this help you to provide a better service, but it will also boost your reputation and bottom line.
Remember, great customer service is not just about words – it's about actions. Keep this in mind as you work to improve your customer service strategy, and you'll be sure to see positive results in no time.
---
Have you read?
The Future Is Global by Theodore (Ted) Clark.
Science-Based Strategies to Control Stress and Improve Your Digital Life by Dr. Diane Lennard.
Leaders: Is Your Biggest Strength Actually Your Biggest Weakness by Antonio Garrido.
Why Smarter Collaboration Should be at the Top of Every Senior Leader's Agenda by Heidi K. Gardner.
The 5-point plan to build a fantastic reputation by Ros Weadman.
Track Latest News Live on CEOWORLD magazine and get news updates from the United States and around the world. The views expressed are those of the author and are not necessarily those of the CEOWORLD magazine.
Follow CEOWORLD magazine headlines on:
Google News
,
LinkedIn
,
Twitter
, and
Facebook
.
Thank you for supporting our journalism. Subscribe here.
For media queries, please contact:
info@ceoworld.biz
Tags :
Chief Artificial Intelligence Officer Insider
Chief Data Security Officer Insider
Chief Green Officer Insider
Chief Growth Officer Insider
Chief Happiness Officer Insider
Chief Remote Officer Insider