Everything You Need to Know about GreenPrizm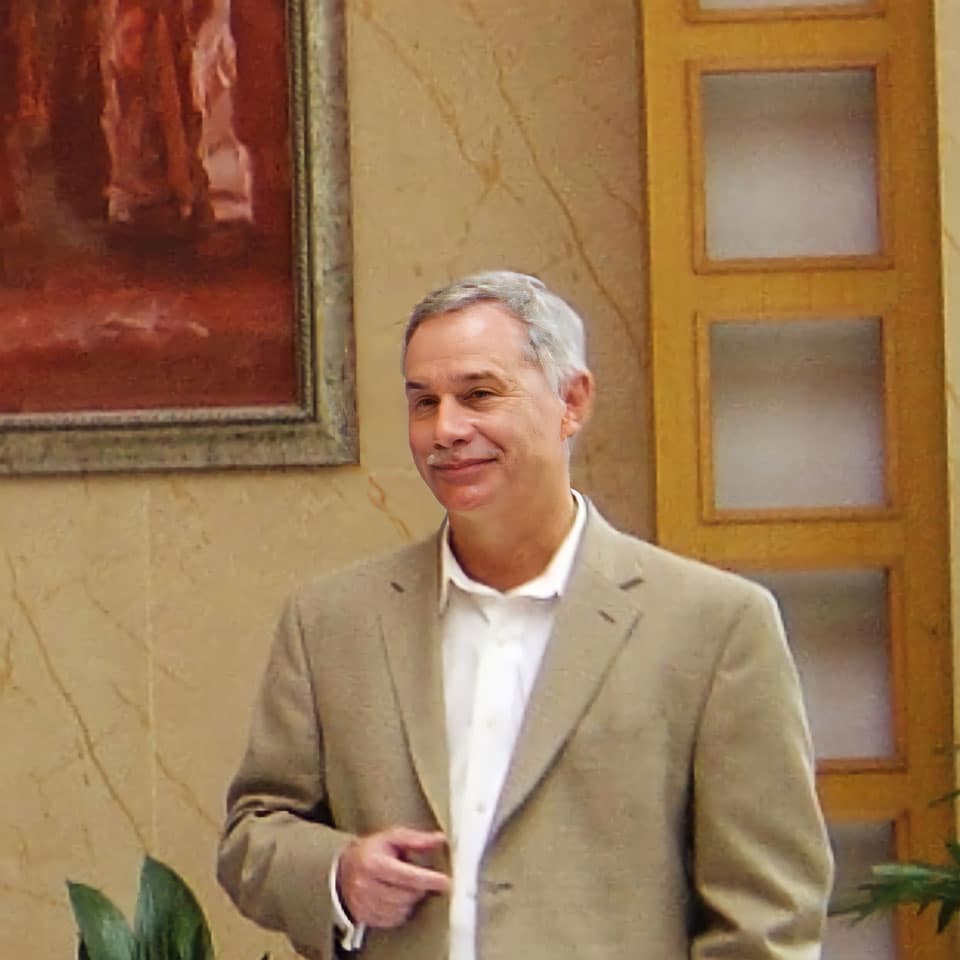 Jerry Cristoforo is a global leader and senior executive in the computer and financial services industry. He employs his extensive management and technological experience in start-ups, product development, workflow re-engineering, large-scale systems integration, blockchain, and project management.
Currently, he is striving to build a more transparent and efficient green economy as climate change has given birth to "carbon peaking" and "carbon neutrality" policies and has also brought potential development opportunities for enterprises. Through his company, GreenPrizm, he aims to work together with academia, governments, and institutions to develop more efficient green financing and sustainability initiatives with metrics and targets that align with global climate goals and jurisdictional carbon reduction commitments.
GreenPrizm Targets Prosperity
GreenPrizm is an international group of seasoned finance and technology experts based in China, Greater Bay Area, who collaborate with municipal governments, private businesses, and educational institutions to improve the efficiency and capacity of green project financing. When it comes to developing and deploying financial and risk management software products and consulting solutions for customers in
China, and throughout the world, Jerry and the co-founders utilize extensive experience to serve asset owners, asset managers, banks, insurance/reinsurance firms, and local governments.
Since Jerry is focused on the green economy, he, along with his team, is helping clients to assess their corporate carbon emissions footprint as well as their products and supply chains. With this increased level of green transparency, the firm also provides investors greater insights into companies for green investment screening and selection.
The Success Cycle
For every minute spent in organizing, an hour is earned. And for every moment spent in managing, a plan is earned. The words seem gobbled, but the idea is clear. People with good management skills have the best plans because they know how they like to have their food. The mixed work environment but the same objectives give the people a will to work while having the constituent powers of what is required to be done. To overcome the work distortion, a managing plan is needed, which would help to bring together the research fields of different organizational theories, innovation and change, and knowledge management.
The GreenPrizm is one of those organizational structures which helps to improvise the management and economic position of enterprises, governments, and investors with Green certification, green reporting, energy use optimization, green financial consulting, and other services, as well as advanced technologies such as blockchain and artificial intelligence. This would not only help in benefitting the state but would also change the perspective of people about WHAT SUCCESS IS. Success – A concise term that holds the struggles of years.
None of us is as smart as all of us
At times, we, as humans, need to focus on the unstated facts which help to uplift the undemanding confidence in ourselves and the people around us. One of those facts states that 'None of us is as smart as all of us.' The individual commitment of people to the organization may help in building that individual, but collaborative working builds an entire community. This is where the fun begins; the flock's success
and the assembled failure start to play their part at this point.
This point of success is the same for almost all of us. One might not have witnessed it yet but building an empire needs an empire first – it's one or none. Among all those ones here, Jerry Cristoforo's GreenPrizm draws impeccable attention. The firm acts as the facilitator between investors throughout the globe and the multiple stakeholders driving the green economy.
They help facilitate the flow of capital required to reach carbon net neutrality. The services provided by the firm include powerful and secure computing, data management, corporate carbon emissions reporting database, and carbon emissions calculation methodology frameworks that conform with industry and regulatory guidelines.
About Jerry Cristoforo
From earning a degree to succeeding in your career, remaining determined is important. Perseverance is an essential quality for success in life. This ancient virtue of fortitude explicitly combines perseverance with courage. A persevering person has immense self-confidence, determination, and a natural urge to work hard without losing patience.
Theoretically, determination has a smooth pace. It seems to go hand in hand with the process. But practically, it has a rough pace and needs to be dragged to keep it balanced with the ongoing processes. The human trait of getting scared in trusting the process ruins the essence of determination and takes away the durability of life. Jerry Cristoforo was unlike such timid people.
He had a strong belief in himself and became stronger in the process as he was determined to achieve his dreams. And to fulfill his dreams, co-founded GreenPrizm. Prior to GreenPrizm, he was an EVP and the corporate CTO of State Street Corp., a member of HengTian's board of directors and a venture partner of Atma Capital.
Have you read?
Best CEOs In The World, 2022.
Global Passport Ranking, 2022.
World's Richest People (Top Billionaires, 2022).
Economy Rankings: Largest countries by GDP, 2022.
Top Citizenship and Residency by Investment Programs, 2022.
Track Latest News Live on CEOWORLD magazine and get news updates from the United States and around the world. The views expressed are those of the author and are not necessarily those of the CEOWORLD magazine.
Follow CEOWORLD magazine headlines on:
Google News
,
LinkedIn
,
Twitter
, and
Facebook
.
Thank you for supporting our journalism. Subscribe here.
For media queries, please contact:
info@ceoworld.biz
Tags :
Celebrity Board Director Insider
Chairman Insider
Chairman Of The Board Insider
Chairwoman Insider
Chief Academic Officer Insider
Chief Accessibility Officer Insider