Richest Women Tennis Players in the World – The Top 5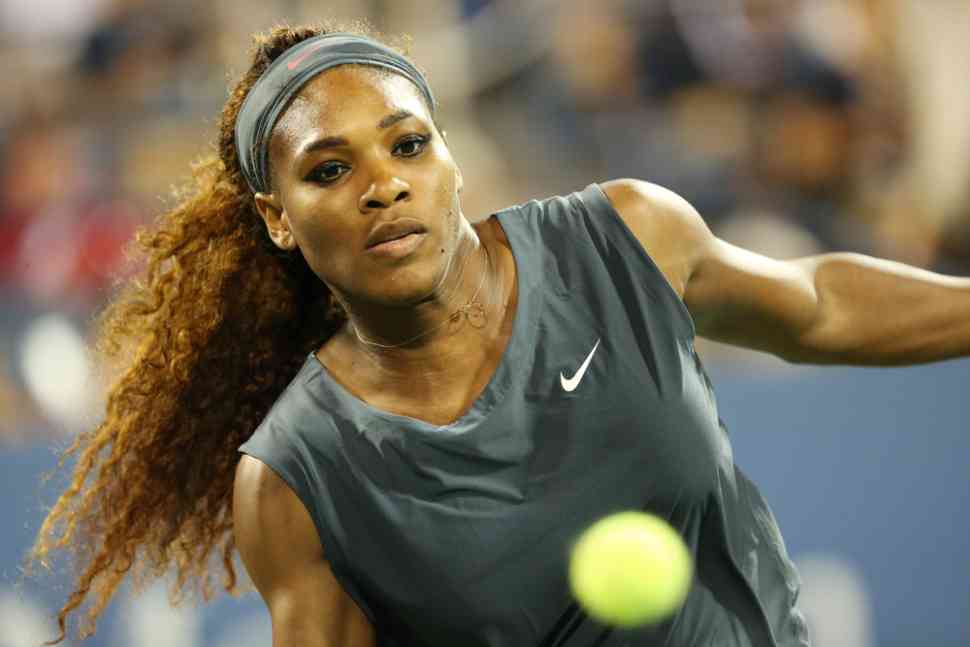 Serena Williams wearing a black Nike shirt
Tennis is among the highest-paying, lucrative sports around the globe. Professional tennis players are awarded millions of dollars of prize money. Female tennis players are among the top-earning athletes in the world. Today, let us examine the wealthiest female tennis players globally, their sources of income, and their vast fortune.
Serena Williams
Net worth – $210 Million
Serena Williams is known as a tennis legend. She is the most popular female player in tennis, both on and off the court. As of now, she has been awarded Grand Slam singles titles 23 times. Williams has a net worth thought to be in the range of $210 million. It makes her the highest-paid female tennis player. This American athlete is widely regarded as the best female tennis player of all time. She has won many Grand Slam titles in doubles, as well as mixed doubles. Additionally, she earns around 20 million dollars annually through endorsements and sponsorships.
Maria Sharapova
Net worth – $180 Million
Maria Sharapova is among the most well-known faces on the globe. She is estimated to have a fortune of around $180 million. Forbes suggests that her worth was valued at $200 million in 2020. The former Russian tennis player enjoyed twenty years of an impressive professional career, during which she took home five Grand Slam titles. The bulk of her income was from sponsorship agreements with Nike and Porsche, and TAG Heuer. She was the well-paid female athlete over 11 years in a row. Maria Sharapova teamed up together with Jeff Rubin to create a line of confectionery.
Venus Williams
Net worth – $95 Million
With a net worth of $95 million, Venus Williams is the third richest female tennis player in the world. Former world no. 1 has won several Grand Slam titles, including five Wimbledon and two US-Open. This American tennis champion is one of the few female players to receive the exact sum of money in prize payouts as male counterparts. Apart from the sum made from prizes, Venus also makes millions each year from endorsements. She has founded an interior design firm called V Starr Interiors. She puts her money into real estate properties in Florida and Los Angeles.
Anna Kournikova
Net worth – $50 Million
The fourth spot on the list of wealthiest female tennis stars is the Russian beautiful Anna Kournikova. The former player has an estimated fortune of $50 million. Anna Kournikova is among the most talked-about female athletes on the planet because of her appearance. She was able to attract the attention of big companies and signed lucrative contracts. The American-Russian player earned an average of $10 million per year from endorsements in her peak. Although she could not claim any singles titles, she did win her first title in the year 1999. She is currently in Miami, Florida, with her partner Enrique Iglesias and their three children.
Li Na
Net worth – $50 Million
Li Na is one of the most famous athletes on the court that tennis has witnessed. She is a former Chinese tennis player, won two Grand Slam titles and nine WTA singles titles. Na was the very first Asian female tennis player to be awarded the Grand Slam title. With an estimated net amount of 50 million dollars, Li Na is one of the wealthiest female tennis players in the world. Li Na was one of the most highly paid athletes of 2018, making $18 million in the year. Nike was her sponsor. Li Na has undoubtedly left an impression on the tennis world because of her remarkable performance.
Have you read?
Best Business Schools In The World For 2022.
Best Fashion Schools In The World For 2022.
Best Hospitality And Hotel Management Schools In The World For 2022.
Best Medical Schools In The World For 2022.
The World's Best Universities For Doctor of Business Administration (DBA), 2022.
Track Latest News Live on CEOWORLD magazine and get news updates from the United States and around the world. The views expressed are those of the author and are not necessarily those of the CEOWORLD magazine.
Follow CEOWORLD magazine headlines on:
Google News
,
LinkedIn
,
Twitter
, and
Facebook
.
Thank you for supporting our journalism. Subscribe here.
For media queries, please contact:
info@ceoworld.biz
Tags :
Alternative Managers Insider
Chief Fiduciary Officer Insider
Senior Executives Officers Insider
Senior Partner Insider
Wealth Advisor Insider
Wealth Consultant Insider