The World's Wealthiest Women Billionaires (September 25, 2022)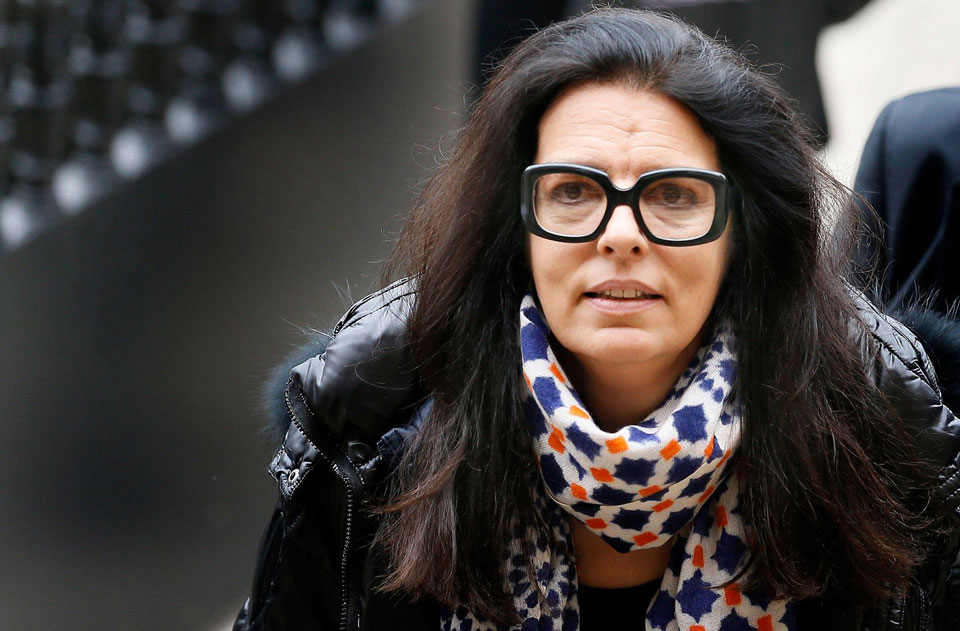 New York, September 25 (CEOWORLD magazine) – As of September 25, 2022, with a net worth of roughly $63.9 billion, L'Oréal heiress Francoise Bettencourt Meyers is the richest woman in the world, followed by Alice Walton (No. 2, $54.8 billion), Julia Koch (No. 3, $53.4 billion); and Jacqueline Mars (No.4,$35.8 billion).
Mackenzie Scott is the fifth-richest woman globally, with a whopping $33.6 billion. Gina Rinehart ranked 6th with a personal wealth of $27.0 billion, followed by Miriam Adelson with $26.1 billion. Susanne Klatten is placed 8th with a net worth of $20.6 billion. Abigail Johnson ($18.9 billion) occupied the 9th position on the top 10 wealthiest women in the world list, followed by Savitri Jindal  (No. 10, $16.4 billion). Here is the latest list of the world's top 25 richest women.
WOMEN BILLIONAIRES LIST  2022   
Francoise Bettencourt Meyers & family: $63.9 billion
Alice Walton: $54.8 billion
Julia Koch &Family: $53.4 billion
Jacqueline Mars: $35.8 billion
Mackenzie Scott: $33.6 billion
Gina Rinehart: $27.0 billion
Miriam Adelson & family: $26.1 billion
Susanne Klatten: $20.6 billion
Abigail Johnson: $18.9 billion
Savitri Jindal & family: $16.4 billion
Iris Fontbona & family: $15.4 billion
Renata Kellnerova & family: $15.0 billion
Charlen de Carvalho-Heineken & family: $14.1 billion
Kwong siu-hing: $12.7 billion
Laurene Powell Jobs & family: $12.3 billion
Diane Hendricks: $11.3 billion
Wu Yajun: $11.3 billion
Christy Walton: $9.8 billion
Marijke Mars: $9.0 billion
Pamela  Mars: $9.0 billion
Valerie Mars: $9.0 billion
Victoria Mars: $9.0 billion
Yang Huiyan & family: $8.6 billion
Fan Hongwei: $8.5 billion
Ann Walton Kroenke: $8.2 billion
Have you read?
Here's How to Manifest Prosperity by Understanding Your Brain by Allyson Roberts.
Why Your Diversity & Inclusion Strategy Is Not Working.
Can a Better UX Change the E-Commerce Landscape? DataMilk CEO Peter Szalontay Believes So.
Presenceology Founder and Branding Expert Mila Yoli on How Entrepreneurs Can Attract the Right Clients.
8 Ways You Can Set Your Goals by Thinking Creatively by Robin Landa.
What I Learned Helping Microsoft Expand Its Cloud Workforce With a Nearly 100% Success Rate by Jeffrey Mazur.
Track Latest News Live on CEOWORLD magazine and get news updates from the United States and around the world. The views expressed are those of the author and are not necessarily those of the CEOWORLD magazine.
Follow CEOWORLD magazine headlines on:
Google News
,
LinkedIn
,
Twitter
, and
Facebook
.
Thank you for supporting our journalism. Subscribe here.
For media queries, please contact:
info@ceoworld.biz
Tags :
Mega Rich Insider
Richest Insider
Think Tank Insider
Wealth Insider
Wealth Manager Insider