How Web3 Technology Drives Transformation in the Workplace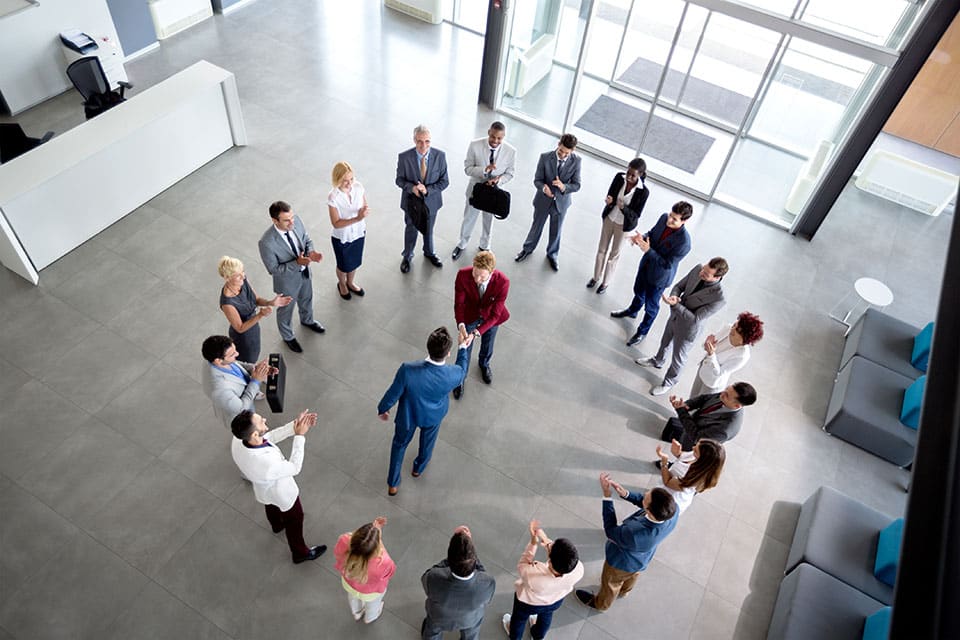 The internet has been the defining agent of change for this generation. When web services became widely available in the early '90s, communities flocked to the connectivity it had to offer. In the time of Web 1.0, everything was text-based HTML. Comprehensive search engines and directories hadn't been built yet. It was the wild west of the internet, but early adopters saw its potential. Everything from communication to work to entertainment would be transformed.
As the internet grew in size and users, the need for organization led into Web 2.0. Big businesses owned much of the online space. Corporations imposed a digital hierarchy and regulated the data collected from web users. As more products, services, and activities moved online, such data became very valuable. Users began to question why companies owned the spaces they occupied and the data they produced.
In the incoming era of Web 3.0, developers are trying to return the online space to collective ownership. In 2021, over 18,000 web developers were actively contributing to open source projects like public blockchains and decentralized finance. Today, 106 million people worldwide use crypto exchanges. The internet today is encouraging its users to take ownership back from large conglomerates and return it to oneself. For example, in using cryptocurrency, users are rejecting government control of currency. 
Web3 technologies that enable crypto are bringing this liberatory spirit to other areas of people's lives too. Changes in how the internet can be used are empowering people to approach work with a fresh mindset. From the types of roles in high demand to the growth in independent work, Web3 and the future of work are joined by fate. 
Digital technology is opening doors for all different types of work. In the next 3 years, more than 12 million jobs will be created by tech. Already in 2021, demand for Web3 developers at the top 3 platforms tripled. In the wider market, full stack developers, technologists, and data scientists all saw demand for their skills double. All of these jobs pay well for candidates wielding the right skill sets. Right now, a technologically literate workforce is scarce. 
Even for people working outside the tech industry, Web3 is changing their approach. More people than ever are feeling empowered to pursue self-driven careers. 2 in 3 people considered quitting their jobs in 2021 because they saw greater opportunities out there. For some, this meant a move to a job offering greater flexibility or work/life balance. For others, it meant a full transition to self-employment. People who work independently share their earnings with fewer middlemen and may end up taking home more than salaried workers. By 2028, as many as 90 million people may be self-employed.
This change in mindset about work wouldn't be possible without changes to the way people work as well. The rise of remote work has opened up avenues for workers to demand location and schedule flexibility. Already in 2019, 57% of workers had schedules that diverged from the traditional 9-5. In 2021, the number of digital nomads rose 15% to 15.5 million people. 
Flexibility benefits workers in multiple realms, but it can go both ways. 74% of US workers are considered at-will employees, meaning their job security is no longer guaranteed. Half the permanent workers in the country get health insurance from their employers or unions. Losing job security means needing to find typical employment benefits from other sources. 
While it will take some transitioning, 81% of people believe Web3 innovations will improve their happiness and well-being. One possible way to manage payrolls and benefits as a self-employed worker is to seek out a shared business service. With such a service, one can source independent employment benefits like health insurance. One can also manage cash flow and keep personal and professional expenses private. For those concerned about how self-employment will affect retirement prospects, group 401(k)s are also accessible on these platforms. 
Another important thing to take care of as a self-employed worker is taxes. Complying with payroll taxes and regulations can be difficult, but shared business services can do it for their clients. Such services take care of tax withholdings, eliminating manual quarterly filings and penalties. For crypto users, it's possible to use cryptocurrency on some of these platforms, all while still following government requirements regarding employment taxes. Shared business services allow liberated workers to enjoy all the benefits of Web3 without running afoul of the regulatory environment. One day, laws will match reality.
---
Written by Brian Wallace.
Have you read?
Blue Backpack Leadership by Leo Bottary.
How to Supercharge Your Creativity as a CEO by Hussain Almossawi.
CEO Spotlight: TECOBI is Revolutionizing and Modernizing How Automotive Companies Communicate to Customers.
Justin Halladay Discusses New Business Ventures and Offers Tips for Other Entrepreneurs.
How to Make Better Decisions in Tough Times by Rick Andrade.
Tags :
Board Members Insider
CEO Excellence Insider
CEO Peer Advisory Insider
Chief Information Governance Officer (CIGO) Insider
Chief Merchandising Officer Insider
Globalization Insider