Three Ways the Outdoors Makes for a Better Leader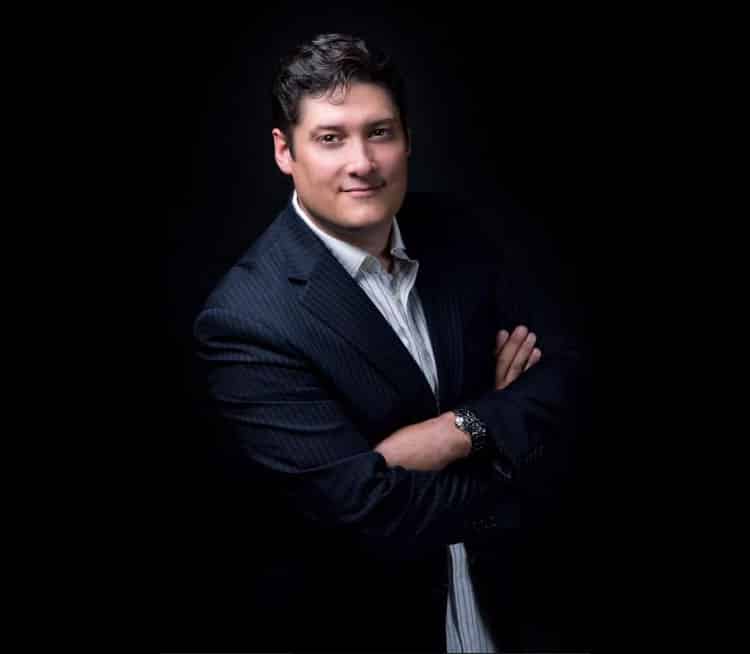 Former Senator Frank Church once stated, "I never knew a man that took a bedroll into an Idaho mountainside and slept there under a star-studded summer sky who felt self-important that next morning." As a native sixth-generation Idahoan, I know this feeling after spending many nights under those same stars. The perspective of our relative insignificance in nature grounds and humbles me bringing clarity and peace to my mind and heart.
My formative years of adulthood were spent at the United States Military Academy, where I studied the greatest military commanders and learned the critical attributes of effective leadership. Then, while serving as an armored cavalry officer, I learned the greatest leadership lesson outside of the classroom: time spent outdoors greatly enhances your leadership performance. The benefits of this are three-fold. You become mindful, which allows you to be present and you become centered, which grounds you. The third benefit results from being aware and centered and is one of the most essential — improved sleep quality.
Mindfulness is fully engaging in the sights, smells, and sounds I observe. When I fly fish, I smell the oxygenated water in the air and dip my hands into the frigid moving water to let it cool my hot fingers. I observe the trout rising through polarized sunglasses and focus my cast upstream in hopes of setting a hook upon quick strike. I'll do this for four-to-five hours at a time. Whatever thoughts come into my mind, I don't ignore or suppress them but intently watch them float like a fall leaf in a slow-moving river.
Moments like this discharge all the stress, anxiety, and frustration I feel – three shackles that prevent mindfulness. As a result, I am completely present in the moment. When I horseback ride, hunt chukar partridges with spaniels, and hike aspen-covered canyons in search of bull elk, I put myself in place to be more mindful, and the shackles evaporate. This rejuvenation leads to a better version of myself, and when back at work, I am more present and engaged when my direct reports bring issues to resolve. I fully respond, and my emotional intelligence improves, allowing me to understand better and serve others, making me a better servant leader.   
When outdoors, I don't think about the demanding challenges facing me as an executive in a private equity-sponsored portfolio company—challenges like growing a business, dealing with difficult labor situations, and delivering challenging EBITDA margins. At work, so many things compete for my attention, and my focus naturally deteriorates with each passing day. When I am outdoors, being free of many business concerns allows me to only think about living in the moment and focusing on the task. 
The sights, sounds, and feelings of the outdoors gives me space and time to reflect and clear my mind of clutter. Apart from mindfulness, the outdoors also acts as a grounding force. During one tough season of life, I struggled with my emotions, and they became nearly uncontrollable, much like a bucking bronco in a bareback rodeo event. As a result, my leadership suffered – I had become emotionally ungrounded.  I went on an outfitted elk hunt in the Lemhi Mountain range, the same mountains that Lewis and Clark came through, seeking a way west. As I rode my horse up these rugged mountains, I noticed how often the changing weather mirrored the changing emotions inside me.  I noticed how the weather brought blizzards followed by late-season autumn moments of sunshine melting the newly coated white dusted snowy sagebrush. Despite the fickle weather, I saw the unmovable pine trees extending straight to the bluebird sky from the jagged snowcapped peaks of the range. They were anchored and starkly contrasted with the unpredictable weather. Standing on this high mountain ridge overlooking a yellow aspen thicket, I inwardly channeled this mountain solitude and cemented my emotions resulting in a firm peaceful foundation. I had become grounded. The beautiful scenery provided the healing balm I needed to anchor my life and create a memory to recenter myself.
Centering my emotions allows me to be an oasis of calm at work which brings focus to the organization. 
I can provide clarity to any situation, react appropriately, and encourage leadership. My direct reports appreciate that I don't get overly excited about people making mistakes or a bad manufacturing shift. The centering I get in the mountains keeps me grounded, allowing me to focus on the problem, not the person making a mistake. I can look at the big picture, see the process breakdown, and address the root cause with creative solutions so the error does not happen again. If I were not centered, I might focus on the person making a mistake and miss seeing the big picture. Being centered allows me to be unflappable and level-headed and positively impacts my work culture, and the time I spend in nature centers me.
Spending time in the outdoors also reboots my mind and improves my sleep. As a result of the increased mindfulness and being centered, when I go to bed, I enter a Zen-like state, improving my sleep quality. All my stress and anxieties are released. I am level-headed. I am refreshed. Better sleep enhances clarity of thought, creativity, and a hopeful outlook. With all these benefits, outdoor experiences have allowed me to function and perform at my highest level; it can do the same for you too. It doesn't matter what activity you do. Pick something that you enjoy or something that you have always wanted to learn—and forget your weekly demands.
I learned many incredible leadership lessons at West Point and in service to our great nation, but my time in nature taught me that time spent in the great outdoors amplifies your life and leadership abilities. These activities are logged into my mind, and I can recall the memories that serve me at the very moment when I need them the most. The clarity I have comes from the grounding experience I receive outdoors.  
"I poured my soul into that high desert Idaho sagebrush, closed my eyes and grabbed a fistful of autumn sage to intake the smell that dissolved my anguish and purified my lungs."
I'll see you on the mountain.
---
Have you read?
Best Business Schools In The World For 2022.
Best Fashion Schools In The World For 2022.
Best Hospitality And Hotel Management Schools In The World For 2022.
Best Medical Schools In The World For 2022.
The World's Best Universities For Doctor of Business Administration (DBA), 2022.
---
Add CEOWORLD magazine to your Google News feed.
---
Follow CEOWORLD magazine headlines on:
Google News
,
LinkedIn
,
Twitter
, and
Facebook
.
---
Thank you for supporting our journalism. Subscribe here.
---
For media queries, please contact:
info@ceoworld.biz
---
Tags :
C-Suite Leaders Insider
Chief Health Officer Insider
Corporate Directors Insider
Economics Insider
Money Managers Insider
Policy Insider