Want Innovation from Your Product Team? Try This Hiring Tip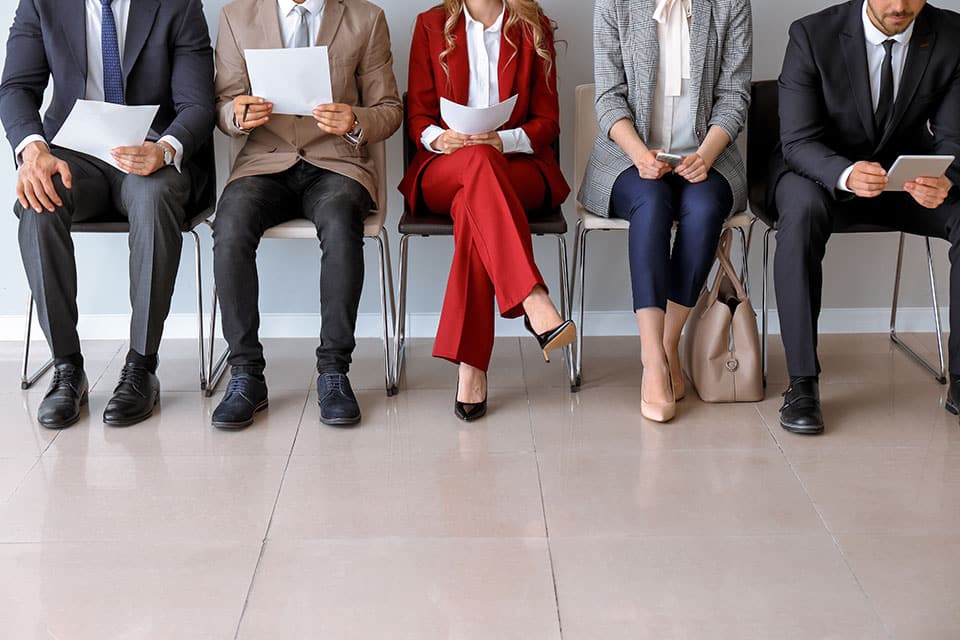 Take this simple quiz: Imagine you need to inspire innovation on your product team, and you've narrowed your choice to two final candidates:
An expert who brings precise, relevant product expertise in your specific market / sector

A leader who has unrelated experience, but a strong product mindset 
Who do you choose?  
Based on 25+ years of experience hiring multiple product leaders, for me the choice is simple: If you want to drive innovation in your product portfolio, go with #2.
Why Product Mindset Matters
Choosing product mindset over specific expertise brings big benefits beyond profitability. It also brings you customer focus, financial acumen, the ability to think broadly and inclusively, and creativity. 
While managers with specific product expertise bring value, they can become set in their ways and actually inhibit innovation. "That won't work – we tried it X years ago" comments from product owners with deep expertise can shut down a team… and potential creative ideas.
In my experience, hiring product managers with a superior product mindset encourages innovation.  They are open to a broad range of inputs and ideas, and not constrained by past challenges. There may have been changes in those X number of years that would enable success!
Product Mindset 101
If you want to hire for product mindset and drive innovation in your portfolio, look for these four fundamentals:
Customer Focus

– Successful products fulfill a customer need that's not being met by the competition. To determine this, product owners must know how to assess the industry and competition, the expressed needs of the customer, and the gaps in others' product offerings. And the best ones also bring creativity to their analysis and insights, because in some cases, customers might not be able to envision exactly what they want or need.

For instance

, Apple undoubtedly queried customers about what bells and whistles they wanted on their phones and laptops. But it's unlikely that those customers requested something larger than a phone but smaller that a laptop in addition to both those tools. And yet, hundreds of millions of iPads have been sold to date. Clearly, their product developers understood consumer needs not only for new features but for entirely new products.

Strong Business Case

– In most cases, products must make money. So to build support for a new item or service, product leaders must know how to develop a compelling business case. That requires detailed knowledge of competitors' products and pricing and the costs to build the item or service, take it to market, attract customers, and then maintain it.

Example

: When payment start-ups launched "Buy-Now, Pay Later" (BNPL) products, most often with no fees and 0% interest to the consumer, they created a product that pushed banks to reexamine their own competitive offerings' business cases. Credit cards and loans typically generate profit through fees from the borrowing consumer and fees from the provider, including interchange revenue. BNPL products offered transparent near-zero pricing to consumers, generated no interchange, and therefore relied almost solely on fees to providers – very different set of financials. Now, with the proliferation of BNPL products in today's market, product leaders at banks have had to be thoughtful and build new compelling business cases if they want to compete with FinTechs by offering BNPL products. 

Multifaceted, Broad View

– Successful product managers understand all the varied elements required to create a product. They look through multiple windshields, considering not only the current landscape, competition, and consumers, but also legal and compliance requirements, build costs and processes, risks, downstream implications, potential competitive retaliation, and future product iterations. Generating this intelligence requires robust communication and cross-functional partnership skills. Strong product leaders determine who and what they need to shape their strategy, and then create a cohesive cross-functional team.

Example:

Leap Transit was an innovative, upscale private bus service in San Francisco, with comfortable seats, Wi-Fi, outlets, and even snacks. The New York Times profiled the failure of the firm, noting they built a bold business case in the city's overloaded, underfunded public transportation market. The buses were built and service began, but the company ultimately collapsed within two years. Why? Its product strategists did not incorporate city rules and regulations, and were unable to negotiate them post-launch. An excellent product mindset means taking a broad view and involving every stakeholder as early as possible.

Clear but Flexible Plans

– Strong product managers synthesize all the above information and design a plan for building, testing / prototyping, going to market, and monitoring / adjusting the product. There are multiple methodologies for product development, some designed for more flexibility (e.g. Agile vs waterfall). But regardless of the methodology, leaders with a strong product mindset will have planned for contingencies – and will be able to adjust to unforeseen ones.

Example:

A company offering a bundled financing product and lending to consumers conceived of a streamlined, step-by-step interface to walk customers through their options. Yet when the prototype was tested, consumers didn't react as expected. They found the product unwieldy and confusing, with too many steps. Led by a strong product owner, the team adjusted the plan and the interface to ensure it met customers' need for simplicity as well as clarity. Since they built flexibility into their plan, the product still launched on time, and was a market success.  
The Take-Away
Early in my career, I made more hiring decisions in line with Candidate #1 – specific product expertise.  My bias now is to look for product mindset, such as the brilliant manager I hired away from her role developing camping supplies to help create winning data and analytics products. She (and many others I've encouraged to come to the payments industry) knocked it out of the park.   
If you're looking for a product manager to help drive innovation on your team, I recommend you opt for Candidates more like #2.  A product mindset transcends industries, markets, and categories. Candidates who are curious and sharp can quickly learn the specifics of a new product. AND bring huge benefits to your company.
---
Written by Cristobel von Walstrom.
Have you read?
Best Business Schools In The World For 2022.
Best Fashion Schools In The World For 2022.
Best Hospitality And Hotel Management Schools In The World For 2022.
Best Medical Schools In The World For 2022.
The World's Best Universities For Doctor of Business Administration (DBA), 2022.
---
Add CEOWORLD magazine to your Google News feed.
---
Follow CEOWORLD magazine headlines on:
Google News
,
LinkedIn
,
Twitter
, and
Facebook
.
---
Thank you for supporting our journalism. Subscribe here.
---
For media queries, please contact:
info@ceoworld.biz
---
Tags :
Celebrity Board Director Insider
Chairman Insider
Chairman Of The Board Insider
Chairwoman Insider
Chief Academic Officer Insider
Chief Accessibility Officer Insider