Wealthiest People in Switzerland (September 11, 2022)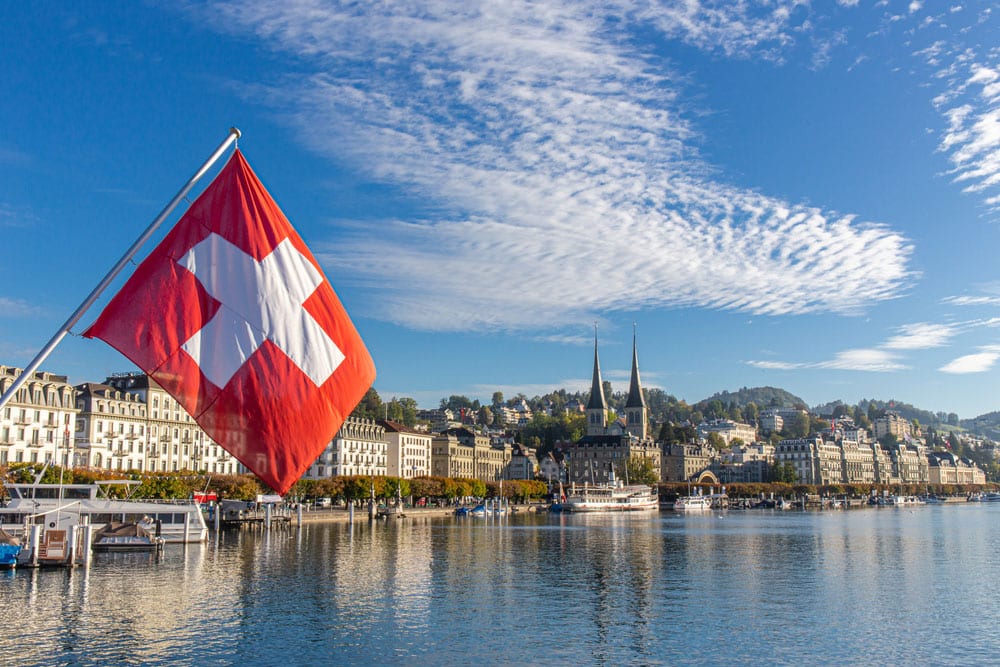 As of September 11, 2022, Guillaume Pousaz was the wealthiest man in Switzerland, with an estimated net worth of 23.0 billion U.S. dollars, followed by Gianluigi & Rafaela Aponte (No. 2, $14.2 billion), Ernesto Bertarelli (No. 3, $8.4 billion); and Ivan Glasenberg (No. 4, $7.8  billion).
Magdalena Martullo-Blocher is the fifth-richest person in Switzerland, with a whopping $6.2  billion. Rahel Blocher ranked 6th with a personal wealth of $6.1 billion, followed by Hansjoerg Wyss with $5.1 billion. Thomas Schmidheiny is placed 8th with a net worth of( $4.8 billion). Dona Bertarelli  ($4.7 billion) occupied the 9th position among the top 10 wealthiest people in Switzerland.
SWITZERLAND BILLIONAIRES LIST  2022
Guillaume Pousaz: $23.0 billion
Gianluigi & Rafaela Aponte: $14.2 billion
Ernesto Bertarelli: $8.4 billion
Ivan Glasenberg: $7.8 billion
Magdalena Martullo-Blocher: $6.2 billion
Rahel Blocher: $6.1 billion
Hansjoerg Wyss: $5.1 billion
Thomas Schmidheiny: $4.8 billion
Dona Bertarelli: $4.7 billion
Martin Haefner: $4.5 billion
Rudolf Maag: $4.4 billion
Thomas Straumann : $4.4 billion
Michael Piper: $4.1 billion
Maja Oeri: $3.8 billion
Peter Spuhler: $3.8 billion
Margarita Louis-Dreyfus & family: $3.7 billion
Martin Ebner: $3.5 billion
Hans Peter Wild: $3.2 billion
Peter Grogg: $3.1 billion
Eva Maria Bucher-Haefner: $3.0 billion
Markus Blocher: $2.9 billion
Walter Frey: $2.8 billion
Sergio Mantegazza: $2.6 billion
Have you read?
Best CEOs In The World, 2022.
Global Passport Ranking, 2022.
International Financial Centers Ranking, 2022.
World's Richest People (Top Billionaires, 2022).
Economy Rankings: Largest countries by GDP, 2022.
Countries and territories with the largest population, 2022.
Top Citizenship and Residency by Investment Programs, 2022.
Track Latest News Live on CEOWORLD magazine and get news updates from the United States and around the world. The views expressed are those of the author and are not necessarily those of the CEOWORLD magazine.
Follow CEOWORLD magazine headlines on:
Google News
,
LinkedIn
,
Twitter
, and
Facebook
.
Thank you for supporting our journalism. Subscribe here.
For media queries, please contact:
info@ceoworld.biz
Tags :
Economy Insider
Millionaire Insider
Money Insider
Multi Millionaire Insider
Ultra High Net Worth individuals Insider