Are we still blaming the pandemic for poor customer service?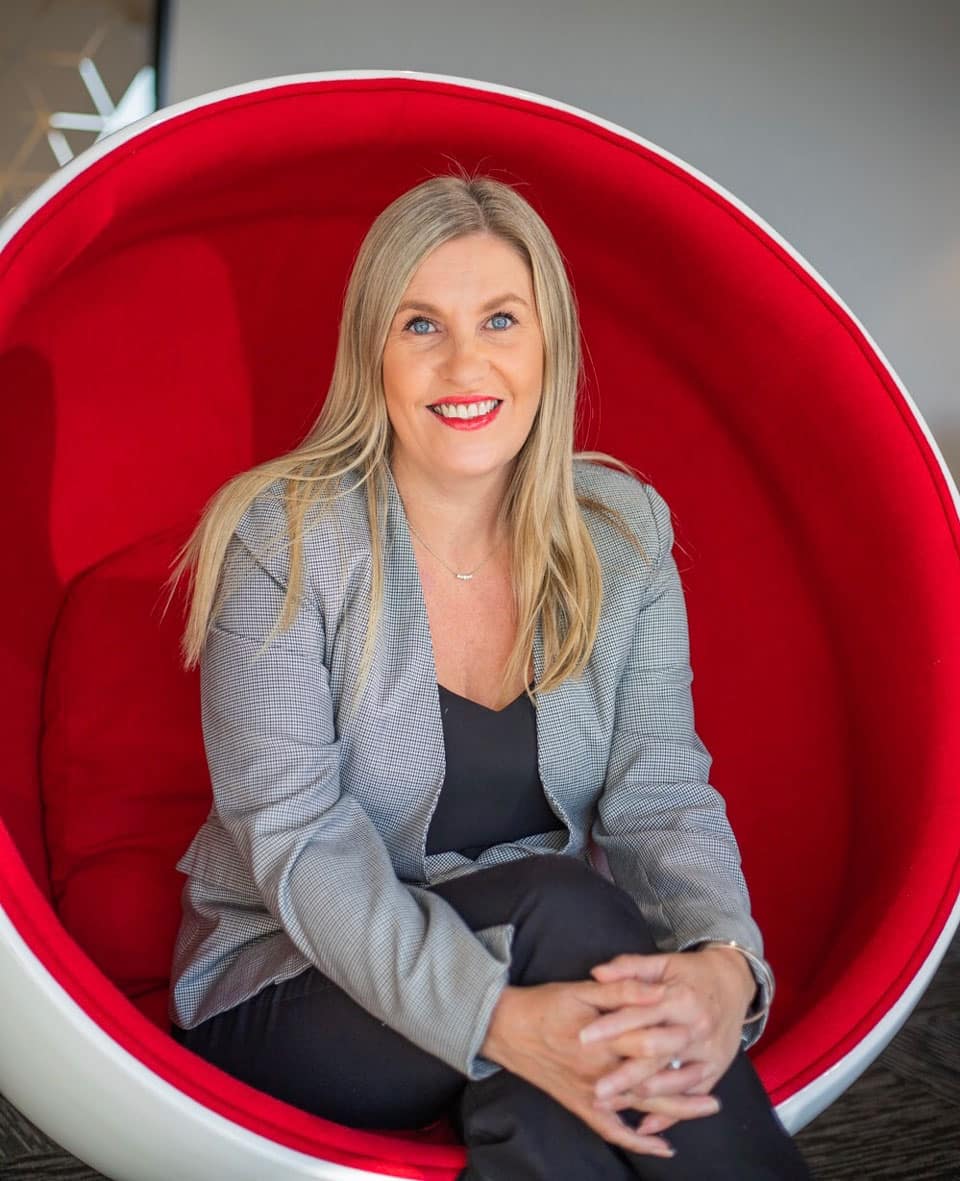 There is ongoing tension right now in the world of customer service. Customers rightly have expectations they will receive the goods or services they have purchased or been promised, yet labour shortages are impacting service delivery. According to recent Treasury data 12 percent of the labour force are staying home sick because of the long-term effects of the virus. Coupled with new cases still being recorded daily, this is causing havoc across multiple industries when it comes to being able to provide customers with the level of service they are expecting.
As we continue to navigate our way through these particularly challenging times, levels of customer and team member frustration are increasing. Customers still expect great service. They pay in good faith for products and services and when promises are not delivered on, this inevitably leads to disappointment and dissatisfaction. There may be many genuine reasons including staff shortages, supply chain issues or product delays. From the customer's perspective they don't want to hear excuses or the pandemic being blamed for poor service. They are fed up and just want what has been promised.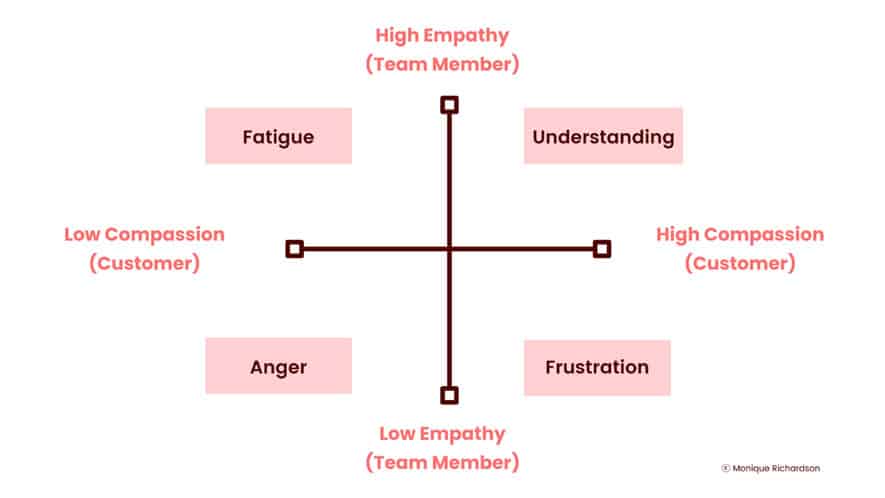 When there is a service failure, customers may display varying behaviours towards customer service professionals and can demonstrate anything from low to high levels of compassion and understanding. This can depend on the customer, their personality, the length of the delay, the severity of the impact and in particular, the response from the team member.
Given how relentless this situation has been and depending on the level of training, support and care they are receiving, team members may be showing up at work emotionally, physically and mentally exhausted. While not always easy, if a team member is highly empathetic towards the customer, the customer can see the effort and care and is more likely to respond positively, leading to mutual understanding.
If the team member fails to demonstrate empathy towards the customer, they do not feel cared about and this can lead to increased levels of frustration. If the team member displays empathy and the customer lacks compassion, empathy fatigue can set in. In a worst-case scenario, the customer is devoid of any compassion and the team member is not empathetic. This is a recipe for disaster as both sides become angry and this can lead to escalations.
So how can we navigate the current situation we find ourselves in, where customers have expectations and the right to receive exceptional service and service delivery is being impacted by circumstances beyond the team members' control?
Manage expectations upfront
Managing customer expectations is a vital skill in dealing with customers. Being honest and setting clear expectations in the first place can mitigate further issues down the track. Being realistic about time frames and advising of potential delays upfront can also assist in preventing disappointment. Organisations should only promise what they can deliver on and should always look at alternatives or options if there are unforeseen circumstances.
Proactively communicate
Communicating delays and keeping in touch with customers and keeping them informed can go a long way toward not only managing the customer's expectations but reducing stress, anxiety, and effort on the customers' behalf.
Display empathy and offer an apology
Showing sincere and genuine empathy towards a customer when things don't go as planned and offering an apology can be enormously helpful in not only diffusing the customer's anger but ensuring the customer feels like someone cares. A genuine, heartfelt apology and empathy makes a genuine difference in how a customer may respond.
Focus on service recovery
Fixing an issue that should have never happened in the first place will never positively influence customer perception. A follow-up phone call or email, a thoughtful gift, a discount, and each service failure is an opportunity to turn around the situation for the customer. Empowering the team to make these decisions quickly and easily is also essential for powerful service recovery.
Care for each other
The current state of the world is going to require a higher level of understanding on both sides, compassion for customers to be able to see through the eyes of the team member that there are genuinely things beyond their control, but also empathy from team members to acknowledge the frustration and disappointment customers are experiencing.
People do not turn up to work to deliver bad customer service. For many organisations and teams, they are being impacted by many complexities. If an estimated 31,000 Australian workers are unable to turn up to work each day, it will impact productivity and service delivery.  It is how these situations are managed however, that will make the biggest difference to the customer experience.
Our world has changed in many ways and from a customer's perspective, things we used to do easily or with minimum effort are now so much harder. While many organisations have been able to improve the customer experience through the pandemic, the level of disruption appears to be continuing with no end in sight. Simultaneously, customer service professionals across the world have kept showing up and being of service in the most challenging of circumstances. And while these impacts continue, empathy, kindness, and compassion on both sides of the equation, will continue to get us through.
---
Written by Monique Richardson.
Have you read?
Best Business Schools In The World For 2022.
Best Fashion Schools In The World For 2022.
Best Hospitality And Hotel Management Schools In The World For 2022.
Best Medical Schools In The World For 2022.
The World's Best Universities For Doctor of Business Administration (DBA), 2022.
---
Add CEOWORLD magazine to your Google News feed.
---
Follow CEOWORLD magazine headlines on:
Google News
,
LinkedIn
,
Twitter
, and
Facebook
.
---
Thank you for supporting our journalism. Subscribe here.
---
For media queries, please contact:
info@ceoworld.biz
---
Tags :
Alternative Managers Insider
C-Suite Leaders Insider
Chief Fiduciary Officer Insider
Chief Health Officer Insider
Corporate Directors Insider
Economics Insider
Money Managers Insider
Policy Insider
Senior Executives Officers Insider
Senior Partner Insider
Wealth Advisor Insider
Wealth Consultant Insider